DFS Lineup Optimizer: Fantasy Cruncher + Awesemo
Awesemo.com is excited to announce our newest partnership with the most powerful optimizer in the industry—and the one Awesemo himself has used for years—Fantasy Cruncher!
Whether you're creating optimal cash game lineups or generating a diverse pool of hundreds of contrarian tournament lineups with its advanced features, Fantasy Cruncher is a requirement for any serious DFS player.
For more on how best to use Fantasy Cruncher check out Awesemo.com's Game Plan series (and the Diversification Primer in particular) and our YouTube channel where we regularly demonstrate our favorite Fantasy Cruncher features and build lineups using Fantasy Cruncher every night.
Free Educational Content: How to Use DFS Lineup Optimizers
Fantasy Cruncher is a powerful tool for building premium lineups for all of the sports that we cover for DFS. We partner with them to host the application as a value-add for all members, but we have recognized that there is a major learning curve in using the tool properly, particularly for complex sports like football. It has been a while since we updated our how-to content, so this video was created to provide a deep look at everything you need to know about Fantasy Cruncher for NFL DFS.
– by Alex "Awesemo" Baker
Fantasy Cruncher Pro combines all the tools you've come to know and love from its classic daily fantasy sports optimizer experience with the ability to upload projections (either ours here at Awesemo.com or your own), adjust randomness, groups, and stacks, and unleash the power of math to help you build the best lineups you can night in and night out.
– by Alex "Awesemo" Baker
For years, savvy programmers could gain an edge in DFS through having more sophisticated software than one could acquire publicly. In the past few years, sites have made this process accessible to every player using the CSV upload feature, and Fantasy Cruncher came out with an optimizer that allows you to customize almost every aspect of your lineups.
More DFS Lineup Optimizer Videos
Who is Alex "Awesemo" Baker?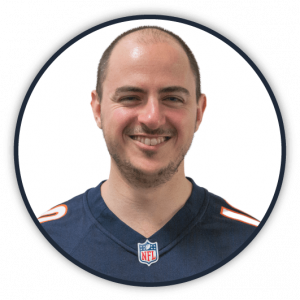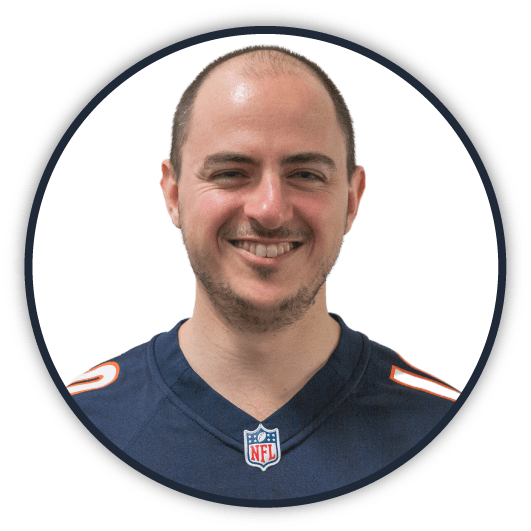 Alex Baker has been playing daily fantasy professionally since 2015 under the handle Awesemo. Working his way up from the smallest stakes, he has been the #1 overall ranked player in DFS since 2017 on the strength of his predictive models for sports. As the competition has gotten more sophisticated, Alex has used game theory to build a winning strategy combining his fantasy and ownership projections. To this day, he still participates in almost every DFS tournament available.
Alex has profited more than $7.8 million in his daily fantasy career.