Another three games with a couple of teams with their backs against the wall as they fight for their playoff lives. We saw how LeBron responded to his team's precarious spot last night, with one of his biggest games of the year, and there are a few players tonight who may need to do the same to have any shot at seizing control of their first round matchups.
As always, the Switch and Hedge will pair best with Awesemo's rankings and ownership projections, both of which have gotten more and more spot on as the playoffs develop and I say that as someone trying anything and everything out there to gain a deeper understanding on how to approach these games. Check them out, as well as the discounted yearly pricing on Awesemo's new premium offering, if you're hoping to gain a layer of knowledge beyond what I try to provide daily here and on our live-before-lock stream on YouTube. And now onto the slate:
Philadelphia 76ers (109 implied points, -9.1 on their last 10 games) at Miami Heat (107 implied points, +2.1 on their last 10 games)
The Sixers' secret sauce was stomped on by the Heat in their last matchup with everyone from JJ Redick to Marco Belinelli to Robert Covington were swarmed and oppressed by some vintage Heat defense. If these Sixers can't run, they have a hard time winning. One would assume Philly will do everything in their power to create better spacing, free up shooters, and move the ball without lanes clogged by Heat defenders. Ben Simmons has been a solid and steady play with a questionably high ceiling. He's fine to me but I'm not sure if he has the upside to win a tournament for you at his current price given how playoff roster construction tends to benefit squeezing the most out of players underpriced for their current roles. Dario Saric's ability to create his own shot was more beneficial in the Sixers' loss with his teammates suffocated by the Heat D. I wish he were a little cheaper but he may be worth the cost of admission. I like Ersan Ilyasova a little, Covington a bit more because of his price and how many shots he missed last time, and Redick and Belinelli in the hopes that they return to form and coach Brett Brown can help them adapt to the suffocating limbs of Josh Richardson and co.
The Heat were Dwyane Wade's team in a lot of ways last time out as his playoff experience seemed like a key for them holding off any potential Sixers runs. He may have picked up a few extra minutes due to Goran Dragic picking up a quick two fouls in the first quarter, something that encouraged more Wade due to the improved gameflow for the Heat with him on the court, reeling off an 18-2 run when Wade hit the floor. I don't view them as an "either/or" play, especially since a few extra minutes mean Dragic a fairly safe shot to hit 5x or more value, but one's failings may improve the opportunity for the other. Hassan Whiteside got his shot to succeed with 18 minutes of first half run last game and he did a whole lot of jack shit with the opportunity. I could see wanting to play Whiteside given his insanely low price and success versus Philly at home this year but, without Joel Embiid active, it seems far more likely that he ends up worthless yet again. James Johnson will likely be a popular play after his big last game. He got an insane amount of minutes but not usage so there's simultaneously some safety and some risk in playing him. Kelly Olynyk seems a little more secure than Johnson overall but both are completely playable to me. Josh Richardson is too. Justise Winslow lost his minutes to Johnson and one informative series in the fourth quarter included Winslow replacing Johnson, chucking up a bad three, and heading right back to the bench for Johnson. The Heat's crunch time unit as the Sixers stormed back from their deficit: Dragic, Wade, Richardson, Johnson, Olynyk. That's likely their most effective unit for the series, at least until Embiid gets back.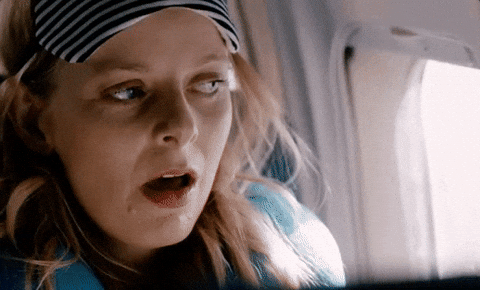 And exhale. Lot to digest in the playoffs.
Portland Trailblazers (105.25 implied points, +4.3 on their last 10 games) at New Orleans Pelicans (109.25 implied points, -3.1 on their last 10 games)
The Pelicans are up 2-0 and nobody has their backs up against the wall tonight more than the Trailblazers. Damian Lillard has not only driven the struggle bus, he's loaded it up with all of his favorite belongings to strap himself in for a series-long jaunt riding it. Lillard has been SO good this year, including against this Pelicans team, and his inability to get going continued to baffle me last time out. I still believe in him but more in a "limited exposure in case he puts up 70 DK points again tonight" kind of way. Mo Harkless returned from his knee injury and got his normal run of minutes with a chance to get even more tonight with Evan Turner questionable. I like Harkless a decent amount tonight, as much as I can a cheap guy with limited usage. CJ McCollum tried to pick up the slack for Lillard last time out, with limited success. He's playable. Al-Farouq Aminu was ripping boards with Jusuf Nurkic on the floor but not as successful with Nurkic off, a spacing situation that was resulted in him grabbing 10 boards in the first half. Aminu is a good play but the rebounding might be hard to replicate. As I mentioned in my last Blazers' writeup, Nurkic has been a poor matchup for the Pelicans and his minutes are unstable as a result between that and his leg issues. Zach Collins and Ed Davis are both getting around 20 minutes but neither is productive enough to be worth it right now.
Jrue Holiday and Rajon Rondo both look comparably good to me and I see no problem paying for either. Nikola Mirotic hurt himself last time out with an ankle sprain but is not on the Pelicans' injury report for today. He would be benefitted defensively by seeing more of Jusuf Nurkic on him than he did last game. E'twaun Moore has been getting steady minutes but not doing much with it. I don't see him as a lock or anything but he has shown the potential to capitalize when given a chance and that much run. Anthony Davis has played better at home all year (the opposite of Mirotic) and he just seems sort of due for a mammoth explosion game that ruins all of our projections. It's a total gut feeling on that and given the pricing differentials and playoff roster construction I get it's not a comfortable situation to get to but don't be shocked if AD does AD things tonight in his first home playoff game. A playoff AD-Lillard duel that's potentially underowned? It's an interesting thing to think about given the ceilings we know for both.
Golden State Warriors (105 implied points, -4.8 on their last 10 games) at San Antonio Spurs (101 implied points, -2.6 on their last 10 games)
The Spurs are working through the passing of coach Gregg Popovich's wife, Erin, in a situation that has deeply affected a lot of players across the NBA:
LeBron James after the game finding out about the horrible news of Erin Popovich's passing pic.twitter.com/2hz7z2ysWp

— ✶ Ⓜ️𝕒𝕣𝕔𝕦𝕤 ▶️ ✶ (@_MarcusD2_) April 19, 2018
Our condolences go out to the Popovich and Spurs families. Given how much Popovich is admired by his team and players across the league, the game tonight will likely be a big showing of support for Pop and his family with the love he's engendered with players and folks around the world. I expect a tightly contested home game that the Spurs will be highly motivated to win, even by playoff game standards, for their ailing general.
Kevin Durant has been a steady play this series without a ton of upside but his efficiency against the tough Spurs wing D has been commendable. Both he and Klay Thompson seem like totally fine plays that'll get you 5x and not much more. Andre Iguodala looks fine to me while I'm less interested in Draymond Green given the litany of guys in his price range, above it, and cheaper who seem like better plays. That thought process alone may make him an interesting play. He is an A in points and a B in value in Awesemo's rankings so there may be some counterintuitive value to unearth with him, a contrarian piece for your lineups that could fill it up. Javale McGee has been a solid play despite not getting a ton of run. It feels a little risky with so few minutes but I can see looking his way, especially on FanDuel.
Patty Mills was great last time out as a running mate for LaMarcus Aldridge and, while he's capable of putting up duds, Mills will likely be a popular play tonight to dig up some savings. Aldridge looks a-okay to me and he will once again get every chance to score and run the offense. Rudy Gay looks rock solid at his price and will likely be one of the most popular plays on the slate. Stacking up a couple Spurs is an easy way to go contrarian without ignoring his obvious value. No one else on the side seems to be getting enough run or usage to be worthwhile other than possibly Manu Ginobili and his ability to fill it up in 20 minutes of court time.
—
There we have it, another playoff slate on the books. Follow me on Twitter @ChrisSpags and let me know your thoughts, make sure to tune into Josh Engleman and me live at 6PM Eastern talking NBA and MLB on the Awesemo.com YouTube, and good luck out there! I'll see you tomorrow for more key NBA matchups.