Welcome everyone to a new day of NBA basketball as broken down by me and the #1 DFS player in the world, Awesemo. After a week of these columns and tinkering with the format, the team has decided that this column is strong enough to stand on its own while also giving Awesemo's picks their own room to breathe so we're now going to split this up into TWO articles a day. You'll be able to get my game breakdowns, analysis, and cheap jokes at players' expense in this column (where I'll also reference some of the other data points around Awesemo.com on any given slate), and you won't have to skip through my rambling to get to Awesemo's data-driven analysis either. A win-win where we'll do more work and you get more stuff to consider when making lineups. So more a win-win for you guys than me. Jerks.
And since today is the last day my column and Awesemo's picks will cohabitate in the same room like a couple whose lease keeps going even though they broke up, we're going to go big today and get EVERY SINGLE THING RIGHT. Or like, a few of them. But I will make you one personal guarantee: Tyreke Evans will not be ruled out after lock tonight completely ruining 60% of my lineups, all ones that were full of hope, promise, and a 3% owned Brook Lopez going for 7x paired with some double-OT Heat and Nuggets. But no, I'm not bitter.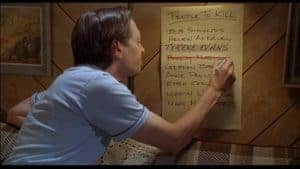 It's a new day, a new opportunity, and one in which I will be your spiritual sherpa, guiding you through a six game slate that is being really mean and exclusionary towards the Raptors-Magic game at 7PM. We've got six games to get through and, as always, these breakdowns and Slam Dunks pair best with Awesemo's rankings and ownership projections to make informed lineup decisions tonight. Now onto the slate.
Dallas Mavericks (105 implied points) at New Orleans Pelicans (114 implied points) – THREE AWESEMO SLAM DUNKS
Vegas's projected scores represent a notable decrease on the Mavericks' recent scoring and a more notable increase on the Pelicans'. The Mavericks will be without Dennis Smith for at least a few games due to an ankle injury, meaning that the somewhat injured JJ Barea will get the start and instantly become one of the highest owned players on the slate as the point guard with the best matchup this evening. Yogi Ferrell should also see noteworthy minutes and deserves a boost, though his price being higher than Barea on Draftkings seems illogical. Harrison Barnes has seen a usage boost since Wesley Matthews went out and should see a bigger one with Smith out, plus the Pelicans have given a big boost to small forwards over their last 10 games. Nerlens Noel should be back active after resting on a back-to-back and with the Pelicans giving up a lot of rebound and block production to centers all year, seems like an interesting low-cost punt in this matchup. And that's why Nerlens Noel, JJ Barea, and Dwight Powell all qualify as Awesemo Slam Dunks:
"JJ Barea is the obvious beneficiary of Dennis Smith being ruled out but both Nerlens Noel and Dwight Powell stand to benefit from both Smith's injury and Salah Mejri's. At a very low price for Noel on Draftkings and a better price for Powell on FanDuel, both players have substantial upside in a game where they're likely to end up closer to New Orleans' top three pace than their own bottom three pace."
Power forward has been Dallas's weakest spot defensively recently, something that plays into the hands of both Anthony Davis and the finally alive Nikola Mirotic. Despite their similar games and Mirotic's crappy run, when Davis performs well Mirotic tends to correlate well and in a matchup with an elevated point total both guys should be in play. The Spiteful Rondo narrative didn't quite pay off during his most recent game versus Boston but while Dallas has somewhat limited point guard production lately, JJ Barea should be a little easier for Rondo to deal with than Dennis Smith's length and athleticism would have been, and Rondo went for 42 DK points in his last matchup with the Mavs. Jrue Holiday bombed versus Boston and it's hard to imagine a world where Barea, Ferrell, or Kyle Collinsworth could somehow defend him. Jrue and Mirotic have a slightly positive correlation (which is surprising) but Davis and Mirotic have the biggest one followed by Davis and Holiday, Rondo and Davis, then Davis and E'twaun Moore, all of which more noteworthy than Jrue and Mirotic's. My point: I don't love that pairing tonight but I do find pairing either of them with AD to be intriguing. Lastly, Ian Clark is totally fine salary filler whose minutes are secure with a minor bit of upside. Not a target but someone worth looking at.
Los Angeles Clippers (111 implied points) at Minnesota Timberwolves (115 implied points)
The Clippers' expected score is a slight drop on their recent scoring while the Timberwolves should get a big boost on theirs. From a projected fantasy scoring standpoint, this should be the key game on the slate. Minnesota's given up their most production lately to bigs, including big games to offensive-minded bigs like LaMarcus Aldridge and more board-and-putback type centers like Aron Baynes and Clint Capela. Karl-Anthony Towns' energy expense on offense and Taj Gibson's older legs have shown, making both DeAndre Jordan and Tobias Harris interesting plays. Harris is currently questionable with an illness; if he doesn't suit up, Montrezl Harrell sees a .5 DK point per minute boost; between that and the extra minutes, he should be a lock if Tobias can't go. Lou Williams shot out of his slump versus Portland and there's no defensive reason to think he shouldn't be able to keep it going versus a Minnesota team that can't defend on as high of a level as they have previously versus Los Angeles without Jimmy Butler.
Lou Williams (30 pts) is on FIRE! pic.twitter.com/Tw6jVjnwfr

— NBA Indonesia (@NBA_Indonesia) March 19, 2018
The Clippers have funneled both usage and production to the center position recently and all-year so if Karl-Anthony Towns wasn't already on your radar after his recent run, he needs to be. For whatever reason, the Clippers are really limiting point guard production lately with Damian Lillard the most recent dud to fall by the wayside against their inexplicable performance. The only exceptions have really been point guards who are a third or fourth offensive option, something that Jeff Teague won't have the luxury of after his slate-winning 50 DK point explosion versus Houston last game. I've noted it previously but I'm never a Jeff Teague guy and though the Vegas increase and tolerable price makes me curious, I'm thinking he's mostly worth a fade. Nemanca Bjelica and Andrew Wiggins seem equally interesting to me but I generally prefer Bjelica's hustle since that leads to more peripheral stats while Wiggins is mostly dependent upon real-life points, particularly with Towns rebound hunting lately. Taj Gibson has put up two straight single point games, the first time he's done that all year. He's also owned the Clippers all year, albeit pre-Blake Trade, and is in a very positive DVP spot. For a sneaky low-owned flyer, I'm intrigued but, again, Towns has been a stat hound so that may impact Taj as much as age in a long season. Lastly, Jamal Crawford found his shot last game versus Portland, maybe you can spin some sort of revenge game narrative to justify the pick. He's cheap on both sites so I see the appeal.
Oklahoma City Thunder (106.75 implied points) at Boston Celtics (102.25 implied points) – ONE AWESEMO SLAM DUNK
The Thunder and Celtics both have massive projected drops around eight points lower than their output in their last 10 games. Russell Westbrook is coming off one of his best games of the year and it's entirely possible that the Russ Switch has flipped and we're looking at the vintage Westbrook that people paid upwards of $13,000 for last year in lineups. And that's why Russell Westbrook is an Awesemo Slam Dunk for the day, but mostly on FanDuel:
"In the context of all the high-priced studs on FanDuel, Russell Westbrook's price point seems the most appealing. The game is slated to stay competitive and, in a game where the Thunder need to win versus a depleted squad, Westbrook should do everything within his power to make sure that happens."
In games where Russ's usage tops 30%, he goes off. When it doesn't, he doesn't. So there is some risk in a game versus Boston with Russ playing in a slightly down pace game with Vegas projecting much lower than expected totals. And since Boston attempts to limit point guard usage and push it towards the wing and power forward, that makes Paul George and Carmelo Anthony interesting leverage plays to me. George in particular's usage has stayed the same while Carmelo's has been a bit more variable, fluctuating dependent upon matchup. Don't quote me on it, but I can definitely talk myself into Paul George. Corey Brewer also came back to Earth last game and he'll have games like that. He can put up numbers without a ton of usage and he can dud the same way. He can bounce back but it's hard to imagine him getting back to 40 DK point territory with Paul George healthy. Steven Adams has played well recently with a big usage bump but Boston does a good job keeping bigs off the boards when they have to so that spooks me off a bit.
Oklahoma City has given up good games at the wing and the Celtics just so happen to have a young man named Jayson Tatum who's been the main beneficiary of his team's injuries there. His price didn't move on DraftKings and is very playable on FanDuel so as long as the Paul George matchup doesn't scare you off, he's got a shot at doing some things. Marcus Morris shot 33% last game and missed value but his usage was great. If he shoots 40% and plays deeper into the fourth, you'd be very happy with his performance, and that's what you're likely to see tonight. Al Horford…I don't even know. I watch him and I simply don't see him attacking the same way he has previously with Kyrie out. I look at the data and I see the same thing. I presume he'll get Melo defense tonight with Aron Baynes or Greg Monroe occupying Steven Adams and Melo defense is roughly akin to a light breeze. Whether he'll do anything with that opportunity is anyone's guess. Terry Rozier has not made as much of the opportunity starting for Kyrie Irving this go-round but a game versus Russell Westbrook has the feel of a measuring stick game for the young point guard. An offense-focused Russ, like most players, slips a bit defensively and in Russ's monster game versus Toronto, the Thunder allowed a combined 37-6-18 to Kyle Lowry and Delon Wright. A Russ-Rozier game stack would likely be lower owned than it should be even on a mid-sized slate like this.
Atlanta Hawks (96.75 implied points) at Utah Jazz (110.25 implied points)
The Hawks get a double-digit point drop on the totals from their last 10 games while the Jazz get about a seven point boost on theirs. The Hawks are simply not in a good spot no matter how you look at it. Dennis Schroder's price is very low industrywide since seemingly no one wants to play him so there is a bit of opportunity in that. Taurean Prince's price is sky high on both sites after four straight games above 45 DK points and the Jazz are very good defensively. That said, they tend to slack against weaker opponents, at least in the first three quarters, and they just gave up a big game to a similar player in Josh Jackson so there is a faint shot that Prince can excel regardless of the hideous matchup. Centers have also counterintuitively seen some success versus Utah as Rudy Gobert's presence tends to help team defense more than individual center defense and, with John Collins out, Dwayne Dedmon and Mike Muscala stand to pick up a few more minutes, boards, and usage. These are narrow margins but a chance at low-owned plays so there is a lot of risk and reward for any Hawks you may roster tonight.
Ricky Rubio has been noticeably worse this year without Derrick Favors, scoring about .2 DK points less per minute without him on the court. And while that doesn't sound like a lot, for Ricky's usual minutes load, that would represent a six point deduction on his expected output which can be make or break at his price point in a possible blowout. The Hawks' inept defense may allow him to make up the difference but noting risk with the butterfly effect of injuries is a key part of lineup construction. Atlanta is bad everywhere but pushes usage to small forwards and allows a good amount of threes as well as big games from the position, making Joe Ingles a very interesting play. He doesn't get helped or hurt by Favors being off the court, though. Donovan Mitchell looks good but there isn't a ton of upside in his price and current usage. Jonas Jerebko picks up the start with Favors out but is unlikely to see over 20 minutes. He put up 30 DK points in a similar timeframe recently versus Detroit so he can smash value but don't bet on it with any security. Rudy Gobert gets the biggest boost with Favors out and has been as steady as can be lately, in blowouts and fully contested games. He looks like a fantastic option to get you between 5-6x on DraftKings in particular, maybe not a ton more, but that's enough for an A in fantasy points for the night in Awesemo's rankings.
Detroit Pistons (111.75 implied points) at Phoenix Suns (105.75 implied points)
The totals represent a gigantic 11 point increase on the Pistons' last 10 games while the Suns are about flat with theirs. The Pistons have the best overall matchup of the night and three of their players, Blake Griffin, Andre Drummond, and Reggie Bullock, also own the three best spots from a DVP perspective as well. They also happen to be a team just mediocre enough to keep the Suns in the game while still beating them at the end, padding stats all along the way. The Suns push the most usage to Bullock's position but each of those guys can hit value, possibly in concert since there are no negative correlations among them. Ish Smith is also in a top DVP spot and is coming off his first signs of life versus Sacramento last night in a game where he more than 7x'd value. Ish is a streaky player so there is some validity to rolling with the hot hand tonight. Stanley Johnson picked up the start last game and if he starts again, at 25 minutes with him also typically getting blowout run, he should be in play versus a Phoenix team whose sloppy, loose style of play should fit him perfectly.
The Suns are a feisty bad team who can give you some value. With TJ Warren and possibly Devin Booker out again, that value is Josh Jackson. His price is up industrywide after his career high versus Golden State so there's some reason to consider a fade. But Jackson sees a big bump with Warren out in points per minutes and minutes per game with an even bigger bump up if Booker is out or even if he plays with his banged up hand. In fact, you could make the case Jackson might be more viable if Booker plays since the Pistons will be less likely to be able to key in on him fully. I'm interested in Jackson either way — he's a B in both value and points in Awesemo's rankings — but I think there are reasons to consider a fade if he's the Suns' lone offensive option. If I did fade Jackson and Booker were ruled out, Elfrid Payton seems like a good pivot. He hasn't played well lately but should soak up the available usage and might make something happen in an easier matchup than he's had lately. And if Booker is ruled out, Troy Daniels should move into the starting lineup and should be of mild interest as a boom-bust low salary play.
Houston Rockets (111 implied points) at Portland Trailblazers (106.5 implied points)
The Rockets are right in line with their recent totals and the Trailblazers are projected to be significantly underneath theirs. The Rockets have been looking ready for the playoffs lately with both Chris Paul and James Harden, along with Clint Capela, performing above expectations in their last few matchups. The talent of the Rockets means they're mostly matchup proof, particularly Harden, but with a game at a slightly lower total than other matchups on the slate, upside can be a bit limited. Portland is going to let Harden shoot contested shots all night and he may very well make them; he put up 48 real life points in his last matchup versus the Blazers. Chris Paul has played well lately and has two great games this year versus Portland, including a 70 DK point game performance in a game Harden missed two months ago. He looks good on both sites at his current price. On a DVP basis, Portland has been at its worst versus centers and while Nurkic's minutes have been iffy lately, Capela's have not with him steadily over 30 minutes in his last few.
Damian Lillard is apparently about to have a child and while he's not listed on an injury report, media outlets have him currently as questionable as a result. In a home game with no news yet, I have to assume Dame plays. And if he does, the "new father" narrative has proven to be a real one in sports, with guys seemingly relishing a chance to put on a show to commemorate extending the bloodline. Despite any matchup data, I would have been very in on Lillard regardless since this is another "measuring stick" type of game for a point guard currently being bandied about as an MVP candidate and, in some circles, having his season compared to Steph Curry's historic MVP year leap. CJ McCollum and Jusuf Nurkic both seem like decent plays without a crazy amount of upside, though it's worth noting Nurkic finally got around 30 minutes again last game versus Los Angeles. Al-Farouq Aminu has been great lately and even though Houston limits production, this feels like a matchup where he may be able to hit value…just not smash it as much as he has lately. In recent years, Mo Harkless has historically been the one Portland calls upon to defend James Harden and, as a result, has gotten big minutes and played well in Houston matchups. Earlier this year he only got seven minutes in a game versus Houston but his minutes are more secure this time around, hovering around 26 per game lately. He's cheap and should see a lot of action.
—
Awesemo's Slam Dunks of the Day
Russell Westbrook (FanDuel)
"In the context of all the high-priced studs on FanDuel, Russell Westbrook's price point seems the most appealing. The game is slated to stay competitive and, in a game where the Thunder need to win versus a depleted squad, Westbrook should do everything within his power to make sure that happens."
JJ Barea, Nerlens Noel (DraftKings), and Dwight Powell (FanDuel)
"JJ Barea is the obvious beneficiary of Dennis Smith being ruled out but both Nerlens Noel and Dwight Powell stand to benefit from both Smith's injury and Salah Mejri's. At a very low price for Noel on Draftkings and a better price for Powell on FanDuel, both players have substantial upside in a game where they're likely to end up closer to New Orleans' top three pace than their own bottom three pace."
—
And there you all have it, another NBA slate in the books. Make sure to follow me on Twitter @ChrisSpags to hit me up with your questions or feedback and I'll see you guys tomorrow for more hot NBA action. Like exciting hot, not sexy hot. Maybe sexy hot if Denzel Valentine is playing again.