The NBA is offering up a seven-game DFS slate on Sunday, and this article will analyze Stokastic's ownership projections to see how to best handle high-and low-owned players in order to gain leverage in DFS tournaments. Let's get into the top NBA DFS leverage picks for today to help you build optimal NBA DFS lineups, including Wendell Carter Jr.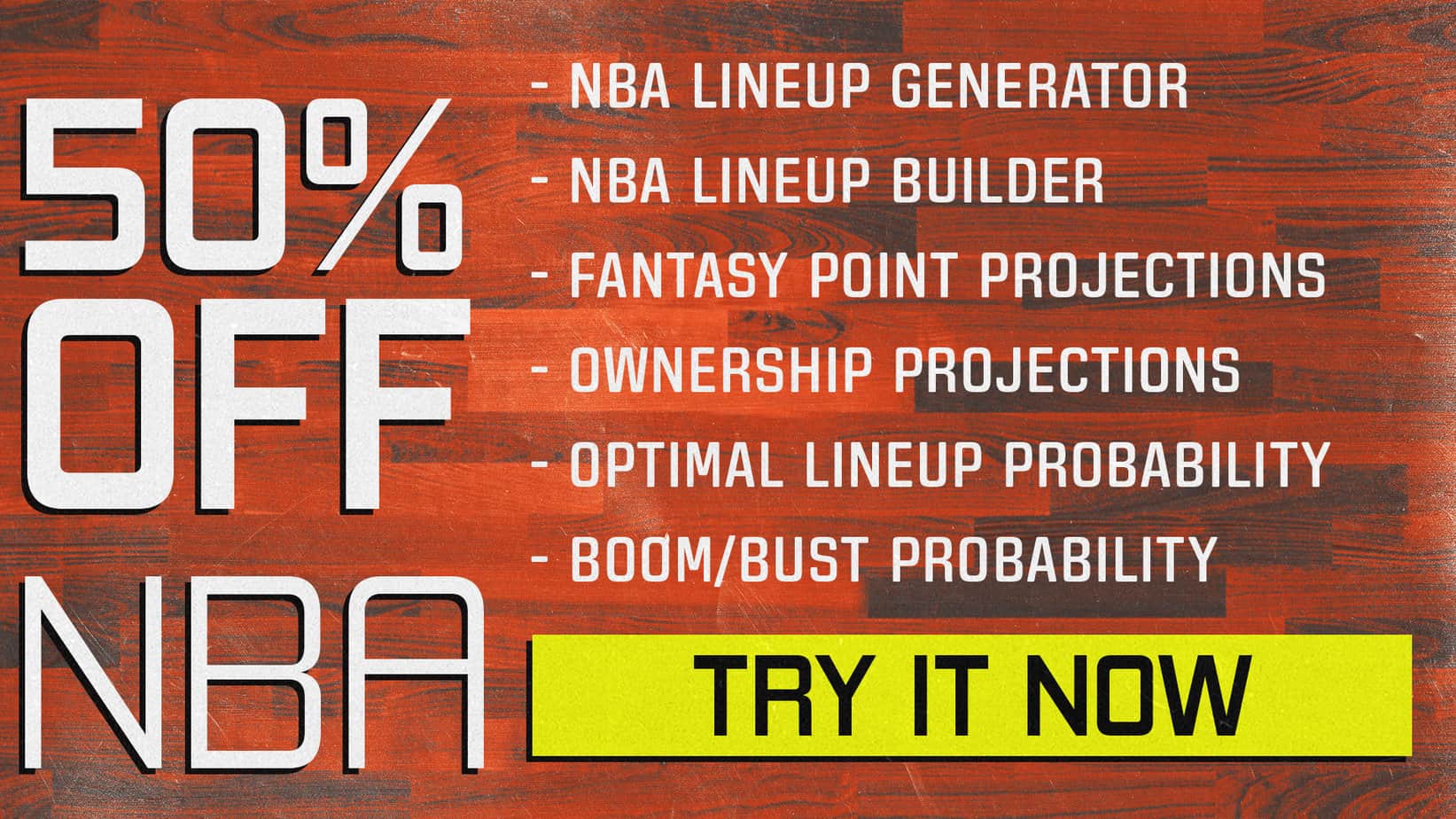 NBA DFS Leverage Picks & Optimizer Plays | March 26
Despite it being a small main slate, there is no shortage of quality plays tonight on both DraftKings and FanDuel. In the midst of all the value, Portland Trail Blazers guard Keon Johnson is going under-owned, and looks like one of the top leverage plays on the slate.
Johnson is in a great spot against a Thunder team that struggles against opposing guards and with Portland's entire starting five out, he should again be tasked with playing big minutes. Despite not starting on Friday night against the Bulls, Johnson played 26 minutes and was extremely productive, accounting for 12 points, two rebounds, six assists and four steals. Offering both shooting guard and small forward eligibility on DraftKings, Johnson is going under-owned despite being projected to be in 61.20% of lineups.
Johnson is more expensive on FanDuel at $4,900, but he's still going massively under-owned, with 25.20% of lineups expected to roster him. As of this writing, Johnson is currently projected to be optimal 71.70% of the time on DraftKings and 40.30% of the time on FanDuel, making him clearly one of the best tournament plays on the slate.
Another player who looks to be going under-owned tonight is Orlando Magic center Wendell Carter Jr. Carter has seen his price tag creep up to $4,600 on DraftKings and $7,100 on FanDuel but the former Duke product is right there with Keon Johnson as far as leverage goes across both sites.
Carter is projected to be in only 5.50% of lineups on DraftKings, and he is not much higher on FanDuel (8.00%). With optimal percentages of 10.50% on DraftKings and 14.40% on FanDuel, Carter is clearly falling through the cracks a bit, as he looks like one of the top leverage plays on the slate. He might not be the safest play on the board, but he offers surprisingly good leverage on both sites, and there's a lot to like about him in GPP's.

On the flip side, Portland center Trendon Watford rates poorly from a leverage perspective on both DraftKings and FanDuel in Stokastic's Boom/Bust Tool. At $6,400 on DraftKings, Watford is projected to be in 36.80% of lineups, with an optimal percentage of 23.30%.
While Watford is definitely in play at this price on DraftKings, other mid-range players like Carter and Klay Thompson are going under-owned, so it might be wise to avoid him in large-field GPP's.
Situations to Monitor
Like most Sundays in the association, there are a bunch of situations to monitor. The Timberwolves duo of Anthony Edwards and Karl-Anthony Towns are listed as questionable but there's strong optimism that both will suit up, especially Towns. Jayson Tatum is a strong candidate to sit out tonight as the Celtics face off against the woeful Spurs. With the first game of the DFS slate tipping off at 6:00, it's safe to assume more news will be coming out.
NBA injury news is always unpredictable, and it seems like every night there are unexpected scratches, sometimes at the last minute. That's especially the case on weekends when beat reporters and staff are less aware of team situations. Tune into the Stokastic Live Before Lock show on YouTube at 5:00 p.m. ET for all of the up-to-date analysis as late NBA news breaks and changes to the best NBA DFS picks and plays.