The first round of the NBA Playoffs is still wrapping up, with the Sacramento Kings forcing a game seven with a gutsy win over the Golden State Warriors Friday. But the second round is set to begin on Saturday with Game 1 of the intriguing Phoenix Suns vs. Denver Nuggets series. Bettors are keying in on the best NBA player props for the matchup, and Stokastic models are here to help with several top plays. Readers should lock in the following plays, including one Nikola Jokic player prop that rates highly on the board.
Enter Stokastic's NBA Bet Pro. Instead of manually sifting through each game to find value, bettors can now sort every prop market by expected ROI. NBA Bet Pro pulls lines from every major sportsbook to help you find the best deal available for that given play. If you're not convinced, see how much money you make after a one-week free trial of the product.
Stokastic's NBA Bet Pro model is all over these three NBA player props for Friday's playoff games.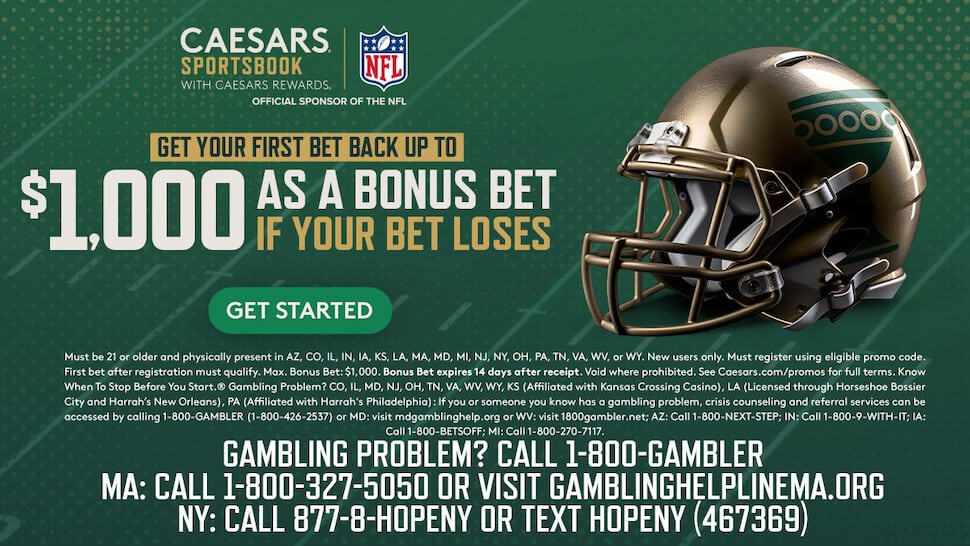 Today's Top NBA Player Props | April 28 Playoff Games
Nikola Jokic Prop: O/U 1.5 3-Pointers 
The Denver Nuggets will need their best play, Nikola Jokic, to show out in the second round series if they want to pull off the upset over the Phoenix Suns, but NBA Bet Pro says to fade the two-time MVP in Game 1.
Jokic nearly averaged a triple-double again during the regular season but took a step back in the 3-point department. He averaged just 0.8 3's per game and the models see an opportunity to fade Jokic here.
Per NBA Bet Pro, Jokic projects to make 1.1 3-pointers in the Suns-Niggets matchup, giving the under 1.5 3's (-183 on BetRivers) a high-value play. Models give the under a 68% chance of hitting, making for a strong 6% ROI. Bettors looking for a full list of the top plays should check out NBA Bet Pro and take advantage of a free seven-day trial for the tool!
Best NBA Player Prop: Nikola Jokic Under 1.5 3-Pointers -183 at BetRivers
Bruce Brown Prop: O/U 2.5 Assists
Bruce Brown has blossomed into a valuable role player for the Denver Nuggets and will look to make a big impact on the series. He averaged 11.5 points per game to go along with 4.1 rebounds and 3.4 assists. Stokastic has circled the assist prop as an area to take advantage of in Game 1.
NBA Bet Pro has the over 2.5 Bruce Brown assists (+130 on DraftKings) listed as one of the best NBA player props in the Suns-Nuggets matchup. Although models have this play as just a 47% chance of hitting, the betting line gives the over a high ROI of 8%. Bettors can head over to DraftKings to get the best line on this prop, and new users at the sportsbook can also get $150 in bet credits with any $5 wager!
Best NBA Player Prop: Bruce Brown over 2.5 assists (+130 at DraftKings)
Kevin Durant Prop: O/U 2.5 3-Pointers
The Suns will look to their prized midseason addition, Kevin Durant, to carry the load when trying to knock off the Western Conference's No. 1 seed in this series. Durant is still an elite scorer, proving his prowess throughout the first round series against the Los Angeles Clippers. But NBA Bet Pro says to fade him for 3 in Game 1.
Durant does most of his damage in the mid-range, averaging just 2.0 3-pointers during the regular season. He made over two 3's in his past two games but NBA Bet Pro likes him to come back down to earth on Saturday night.
NBA Bet Pro gives the under 2.5 3-pointers (-167 on Caesars Sports) a 64% chance of hitting, making for a positive 3% ROI.
Best NBA Player Prop: Kevin Durant Under 2.5 3-Pointers (-167 on Caesars Sportsbook)