Sunday Night Football brings two AFC East rivals doing battle as the Miami Dolphins look to best the Patriots in New England, and the 'Phins may finally have the upper hand after years of being the kid brother. Continuing our NFL DFS picks series, we'll be providing Dolphins-Patriots DFS picks for this Sunday Night Football Showdown slate.
It is great to have regular season NFL DFS back in the mix, and Stokastic is bringing plenty of NFL DFS tools and information for all the different slates, game formats and sites. This column will provide a free analysis of the single-slate action on DraftKings and FanDuel. It includes team capsules, player rankings, comments and NFL DFS picks. There are loads of information and NFL DFS Showdown analysis to get into for both DraftKings and FanDuel on this Sunday Night slate featuring Miami at New England, so check out these Dolphins-Patriots DFS picks.

NFL DFS Showdown Picks: Dolphins-Patriots DFS Picks
Quarterback
The Stokastic NFL DFS projections have Tua Tagovailoa as the seventh overall signal-caller looking at fantasy production on both DraftKings and FanDuel for Week 2. Last year Tagovailoa was the author of the early-season Miami offense, which was an absolute juggernaut. Of course, we all know that he ended up missing the last two weeks of the regular season and the playoffs with concussion issues. There is no way to downplay a bruised brain, though somehow the NFL manages to do so year after year.
After being cleared by multiple independent physicians, the former University of Alabama star is back under center, and he was simply sublime in Week 1, leading the Dolphins to an impressive 36-34 victory in Los Angeles against the Chargers. Tagovailoa rolled up 466 yards through the air, which is second only to his Week 2 performance in Baltimore last year when he had 469 aerial yards and a half dozen passing touchdowns.
Yes, this is going to be a second consecutive road game for the Dolphins, and even more daunting than the opener, evil genius head coach Bill Belichick continues to conjure something out of nothing when it comes to maximizing the New England defensive personnel.
Running Back
Raheem Mostert was on the field for 73% of the snaps, with Salvon Ahmed taking the rest. In a unique twist, Ahmed actually was the preferred option for Miami over his former college teammate, Myles Gaskin. Though Gaskin had the edge at the University of Washington and in prior seasons with the Dolphins, it is Ahmed who is still with the team. The door for Ahmed was also opened with Jeff Wilson Jr. (knee) being placed on the injured reserve prior to the start of the season.
Of course, not to bury the lede, but rookie De'Von Achane (shoulder) was inactive last Sunday. It does seem like the third-rounder is close to being active, but even if he is, we should expect him to be the third wheel among the running backs.
Fullback Alec Ingold was on the field for 45% of the snaps, but he essentially takes the workload that would be earmarked for the TE2 position on most teams. Through 42 games where he has seen action on offense, Ingold has 21 carries for 30 yards and a touchdown, with 60 targets for 45 catches, 378 yards and another four tuddies.
In the opener, Mostert had 10 carries for 37 yards and a score, with two targets for a pair of receptions and another 13 yards. In Week 17 last year, without Tagovailoa, Mostert had nine carries for 29 yards, bringing in all eight of his targets for 62 yards and a touchdown. The main point here is that Mostert will be active in all phases of the game, and while he should have a baseline of 15 opportunities, that is not likely to exceed 20 if Achane is active.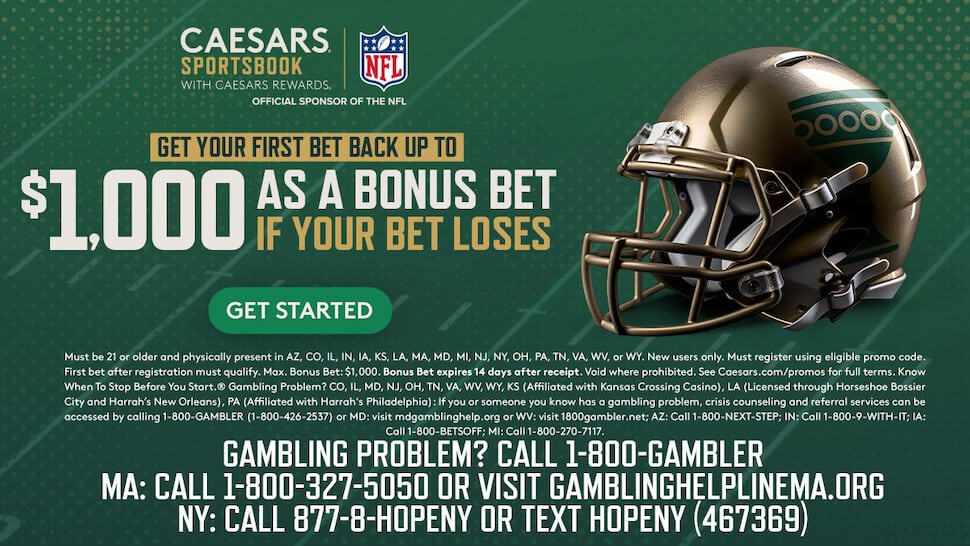 Wide Receiver
Tyreek Hill had a monster performance, with 15 targets for 11 receptions for 215 yards and two scores. He played one more snap (44, 67%) than Jaylen Waddle (43, 64%), who had five targets, resulting in four catches and 78 yards. This is going to be the keystone duo in the passing game all season, with Hill the more dynamic option.
Former New York Jet Braxton Berrios was on the field for 52% of the snaps, and River Cracraft played 40% of the snaps in his second season with Miami. This pair had five targets each, catching three, and Berrios recorded 42 yards, while Cracraft had 40 and a touchdown. Second-year player Erik Ezukanma was on the field for 28% of the snaps, and while the former fourth-round selection did not get a target, he had two carries for 17 yards.
Hill and Waddle will command the lion's share of the opportunities game-in and game-out, but it was nice to see that Tagovailoa did keep the tertiary options involved in the score-fest last Sunday. Defenses are likely to roll towards Hill if he continues his heater, which bodes well for Waddle.
Tight End
Durham Smythe played every snap, while Tyler Kroft was on the field just twice. Smythe saw seven targets, rewarding his supporters with three receptions for 44 yards. It was good to see him on the field so much, and as the season wears on, he should at least have an 80% baseline. Known more for his blocking, Smythe is an adequate pass-catcher, though he had just 20 of the 75 targets that went to the position last season.
Defense/Special Teams
The Dolphins got to Justin Herbert for a trio of takedowns last week, and last season they were in the middle of the pack with 2.4 sacks per game. Last year this unit had the second-fewest takeaways with eight interceptions and six fumble recoveries, ahead of only the Las Vegas Raiders, who had a league-low 13 combined takeaways.
The Patriots allowed two sacks last weekend, and over the prior two seasons, they had a 6% sack rate, which is just above league average.
Quarterback
Mac Jones led the league with 54 pass attempts in Week 1, which clearly is not what New England had in mind. His overall stat line was 35-for-54 (64.8%), 316 yards, three scores and one interception. It was only the third time in his career that Jones had thrown more than 40 passes in a game and just the fifth time he had 300-plus yards in 32 career starts.
The Stokastic NFL DFS projections have Jones for 36.2 pass attempts, which is just outside the top 5 among all field generals for Week 2. This is 15% more than the former first-rounder averaged last season, and we need to keep in mind that former Houston Texans head coach Bill O'Brien is the offensive coordinator and quarterbacks coach for New England this year, reprising a role he had under Belichick back in the 2011 season.
Running Back
Last week only Rhamondre Stevenson (58, 73%) and former Dallas Cowboy Ezekiel Elliott (28, 35%) saw snaps at this position. Both were peppered with targets as the Patriots tried to knock off the visiting Philadelphia Eagles. Elliott had seven targets, all dump-offs, for five receptions and 14 yards. Stevenson was more productive, catching all six of his opportunities for 64 yards. Neither did much on the ground, with Stevenson seeing a dozen totes for 25 yards and Elliott seven for 29, each getting a pair of red zone opportunities.
For now it appears this is a two-man job, though long-time veteran Ty Montgomery II is technically the RB3. Last weekend the 30-year-old had two receptions for 9 yards and one carry for 7 in his hybrid role as the fourth receiver and emergency running back. Last year he saw action in just one game for the Patriots.
It is important to note that the New England offensive line is in shambles with Trent Brown and Sidy Sow both in the concussion protocol. Then three other starters were limited in practice, with center David Andrews (hamstring) looking iffy after starting last week, while projected starting guards Mike Onwenu (ankle) and Cole Strange (knee) did not end up playing last Sunday with their maladies.
---
Latest NFL DFS Content
---
Wide Receiver
Devante Parker (knee) did not play last week, and he was only able to practice in a limited fashion for a couple sessions this week. Word around the campfire (aka NFL Twitter) is that he is unlikely to suit up tonight. Plus it may have been overlooked in the chaos of the beginning of the season, but second-year man Tyquan Thorton is on the injured reserve and not eligible to return until Week 5.
Kendrick Bourne led the wideouts with a 91% snap share last week, and a pair of sixth-round rookies Kayshon Boutte (69%) and Demario Douglas (41%) were pressed into early action. Journeyman JuJu Smith-Schuster was on the field for 54% of the snaps in his first game as a Patriot.
Bourne led the way with 11 targets, while Smith-Schuster and Douglas each had seven and Boutte chipped in with four. This is probably going to be the proportional baseline, at least until Parker returns. Plus, with the goal for the Patriots to not need to throw as much as they did in the opener, we could see 15 to 18 fewer pass attempts.
Tight End
Hunter Henry (63, 79%), Mike Gesicki (33, 41%) and veteran Pharaoh Brown (6, 8%) absorbed all of the snaps at this position. Well, technically Gesicki is a tight end, though DFS gamers are well aware that he mostly operates as a giant wide receiver, with very little in the way of blocking duties.
Henry had half a dozen looks, culminating in five receptions for 56 yards and a touchdown. Gesicki brought in all three of his opportunities for 36 yards. Yes, this is a "Remember Me?!" game for the former Dolphin, but do not expect shenanigans to force anything his way tonight.
Defense/Special Teams
When Tagovailoa is under center, Miami has a 5.2% sack rate across his 35 starts, and last year the Dolphins ceded about 1.4 turnovers per tilt. New England once again had a top-tier ball-hawking defense with 30 total takeaways last year, behind only the 33 registered by the Dallas Cowboys. The Patriots had three sacks last week, which is right in line with their average last year that had them towards the top of the category.
Sunday Night Football Single-Game NFL DFS Strategy
The rankings below are best utilized for building out single-entry and three-max lineups and for head-to-head and three-man formats. They provide a nice barometer for player value. However, those taking the MME approach should remember that correlation is key. This means matching a receiver or two with a quarterback in the Captain/MVP slot. That also works conversely, pairing a Captain/MVP pass catcher with his quarterback.

Dolphins-Patriots DFS Picks Rankings
Top 10 NFL DFS Showdown Picks for Dolphins-Patriots
Tyreek Hill: Even with the highest salary, he rates out as the best fantasy-point-per-dollar option among all starters.
Tua Tagovailoa: Tough road matchup, but with the New England offensive line in disarray, it is hard to consider a Patriot here.
Durham Smythe: We are going to need salary savers tonight.
Jaylen Waddle: Gets the edge over Mostert on DraftKings.
Raheem Mostert: Gets the edge over Waddle on FanDuel.
Mac Jones: Clearly a core option but has a more difficult path to the "optimal" multiplier slot than the players above him.
Rhamondre Stevenson: Another core play, just gets a discount due to the offensive line woes.
Kendrick Bourne: Drops to the top of the next section in the unlikely event Parker suits up (monitor this news).
Jason Sanders: Decent accuracy but not much distance, going 4 of 12 (33.3%) from beyond 50 yards the last two seasons.
Hunter Henry: Trusted option and on the field a lot compared to his counterparts.
Secondary NFL DFS Showdown Picks for Dolphins-Patriots
Chad Ryland: Fourth-round rookie, made both PATs last week, three touchbacks on four kickoffs — still waiting for his first NFL field goal attempt. Nothing like the pressure and bright lights of Sunday Night Football for the inaugural effort.
Demario Douglas and Kayshon Boutte: Both would be cash game (H2H, 50-50s, 3-mans) viable on DraftKings at $1,800 and $900. Boutte is better on FanDuel for the $2,500 savings.
Braxton Berrios: Skip on FanDuel, but very much in play on DraftKings ($2,000) with the full-PPR scoring system. Listed as both the punt and kick returner, though there were no opportunities for either last week against the Chargers.
JuJu Smith-Schuster: Salary is daunting on both DraftKings ($6,200) and FanDuel ($9,000) considering he is at best the third option after Bourne and Henry. Only three touchdowns in his last 20 games, all courtesy of Patrick Mahomes (of course he gets a mention on a Primetime Slate, even when he is not on it!).
New England D/ST: Looking for a splash play, but they have a long track record of delivering in DFS, on island games.
Lottery Ticket NFL DFS Showdown Picks for Dolphins-Patriots
Ezekiel Elliott: RB2, but best summed up as m-e-h, MEH!
Miami D/ST: Can they get pressure with the paper-thin New England offensive line about to fall apart?
Mike Gesicki: Preferred on DraftKings ($2,400), not much red zone equity really hurts on FanDuel ($7,000).
Salvon Ahmed and De'Von Achane: Veteran has the edge if Achane is active but only a dart throw if the rookie is good to go.
Ty Montgomery: DraftKings-only, and we need Parker to be out again.
River Cracraft: Former Washington State Cougar is highly unlikely to repeat his Week 1 trip to the end zone.
Pharoah Brown, Erik Ezukanma, Julian Hill and Tyler Kroft: All at the DraftKings minimum, over under for this group is a collective 2.5 opportunities. So you're saying there's a chance.
Editor's note: Looking for the best DFS contest simulator? We have you covered.