Formula 1 returns for its flagship race this weekend with the 2023 Monaco Grand Prix. A street circuit, Monaco's tight race lines make it one of the most difficult tracks for passing. We will use Stokastic's projections for our F1 Monaco Grand Prix DFS Picks, which we'll get into shortly!
Sergio Perez won the 2022 Monaco Grand Prix coming from third place after a rain delay caused wet conditions. Max Verstappen won the 2021 Monaco Grand Prix from second after pole-winner Charles Leclerc's car was unable to start the race. Qualifying had loads of drama, as Red Bull's Sergio Perez crashed in Q1, forcing the session to be delayed.
The track consistently improved for the drivers during qualifying, which eventually saw Verstappen take the pole position by 0.084 seconds over Aston Martin's Fernando Alonso. The big constructor surprise on Saturday was watching the Alpine duo of Esteban Ocon and Pierre Gasly push for top starting grid positions. Ocon will start fourth while Gasly will start seventh.
***After qualifying, it was announced that Charles Leclerc will be given a three-place grid penalty for impeding Lando Norris. This will drop Leclerc back to 6th, while Ocon will move into third, Carlos Sainz into fourth and Lewis Hamilton into fifth.
F1 Monaco Grand Prix DFS Picks
The Monaco Grand Prix is one of the world's most historic tracks, and Verstappen is looking to win his first race from the pole position here. Leclerc was unable to make it four straight years on the pole in his home race, but he will still start right behind Verstappen on the grid. Constructor will be a very tricky position this weekend with Verstappen's teammate Perez starting last on the grid and Alonso's teammate Lance Stroll starting in 14th.
Constructor: Ferrari ($9,800 DraftKings)
Ferrari makes sense as a play this weekend in both cash games and GPPs because of their race-winning potential. Ferrari could still take the checkered flag here on Sunday, and they have the best team starting positions on the grid. With Perez and Stroll back in the bottom half of the field on a very difficult circuit, it wouldn't be shocking to see Ferrari as the optimal play with both contending for the podium. They are definitely the preferred play in cash games and double-ups this week because of the savings off Red Bull and their starting positions.
***With the three-grid penalty to Leclerc, Alpine moves into a fantastic position to be the optimal constructor this weekend here at Monaco. It also brings Mercedes in to play as Hamilton will now start in front of Leclerc
Constructor: Alpine ($5,300 DraftKings)
Now it's time to have some fun! With Red Bull ($13,500) and Aston Martin ($9,000) only having one driver in the top half of the grid here at Monaco, Alpine is surely in play this weekend with their drivers starting in fourth and seventh place. Alpine could very well be the optimal play if neither Perez nor Stroll can make it into the top 10 or if Ferrari were to make any blunders. Alpine currently sits tied in fifth place in the constructor standings, but this could easily be their best result yet with their strong performances in qualifying.

Constructor: McLaren ($4,200 DraftKings)
It seems as though most DFS players will flock to the likes of Ferrari, Alpine and some potential Verstappen-Red Bull stacks this weekend, which could make McLaren a GPP contrarian play. This team has struggled to get much going in the first couple of races and currently sits tied for fifth with Alpine. McLaren is starting in 10th and 11th this weekend but seemed to show some glimpses of improvement during qualifying. They are strictly a GPP play because of their downside risk but could be sprinkled in for players multi-entering large field tournaments.
Driver: Max Verstappen ($14,400 DraftKings; P1)
Disclaimer: Fade Verstappen at your own risk! He earned his first-ever pole here in Monaco and is starting at the complete opposite end of his teammate, Perez. With how difficult it is to pass at this track, it would not be any surprise to see him go wire-to-wire here as he sits at -300 to win on Sunday. The best part is that DFS players are not required to stack him with his constructor, Red Bull, but it will make for a slightly contrarian build.
Driver: Fernando Alonso ($9,400 DraftKings; P2)
Alonso is starting on the front row of the grid, which is a massive boost at a circuit like Monaco. His odds of winning this race currently sit at +300 while Leclerc's odds are around +1600. It's clear that the Aston Martin has the pace needed to compete here on Sunday, but at worst, Alonso should find himself on the podium at the end of the race. With his teammate starting in the bottom half of the grid, it makes plenty of sense to roster Alonso here in Monaco.
Driver: Charles Leclerc ($9,600 DraftKings; P6)
Will the hometown hero finally come up clutch and take the checkered flag? Leclerc earned the pole position here in two straight years, but his bad fortune kept him from even standing on the podium in either of those events. Leclerc will start in third place as searches for his first podium at the Monaco Grand Prix.
***Leclerc was hit with a three-place grid penalty after qualifying and will now start back in sixth behind team mate Carlos Sainz making Alonso, Ocon, and Sainz all better plays.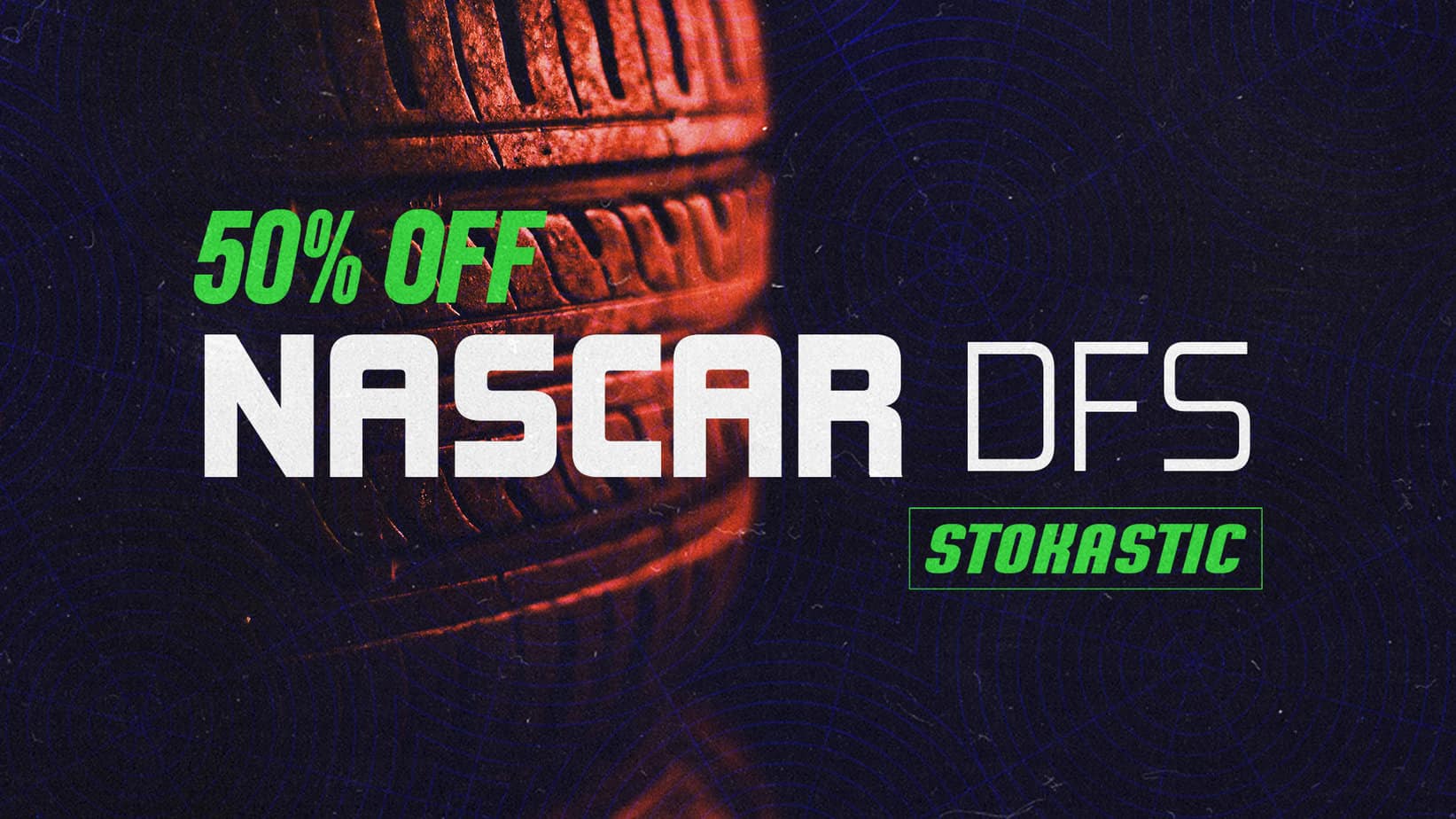 Driver: Esteban Ocon ($5,600 DraftKings; P3) or Pierre Gasly ($6,000 DraftKings; P7)
The Alpine drivers are stuck in mid-tier pricing. They are both great value plays on a weekend where many will be looking to stack Verstappen-Ferrari constructor, especially in cash games. Because Ocon is starting in fourth, he is the preferred option even though he has lost grid positions in four of his five races this year. Gasly has gained positions in two of his five races this year and has placed inside the top 10 three times already in 2023. However, Using both in GPPs will limit the ceiling potential of lineups because of the top teammate driver bonus.
Driver: Lando Norris ($5,800 DraftKings; P10) or Oscar Piastri ($4,400 DraftKings; P11)
The McLaren duo should get a couple of looks this weekend but could go lower-owned than they should as they are priced right around the Alpine duo. Norris and Piastri put in a solid showing during qualifying on Saturday, but Norris could not put much together in his Q3 session after ending his Q2 session by hitting the wall. It will be interesting to see if Norris' car will require much work overnight after the team appeared to fix it after Q2. If Norris is forced to take a grid penalty because of changes to the car, Piastri would be a prime benefactor. He will start just behind Norris and would then be in the driver's seat for the teammate bonus points.
Driver: Nyck De Vries ($3,000 DraftKings; P12)
The AlphaTauri team continues to out-qualify their pricing. Nyck De Vries managed to make Q2 on Saturday and put in a good enough time to start 12th on the grid, while his teammate, Yuki Tsunoda ($4,600 DraftKings; P9), made it to Q3 and will start in ninth. Their car has not fared too well during races, which is the reason they sit in ninth place with just two points this year. However, De Vries comes in as one of the best value options on the slate according to Stokastic's model.
Driver: Kevin Magnussen ($4,200 DraftKings; P17)
This will be a short and sweet final option. Kevin Magnussen is not someone to build around but is more of a last piece in if DFS players are looking to a HAAS driver for upside. Magnussen has been the better driver this season and is averaging 5.4 DK points compared to Nico Hulkenberg's 3 points. Piastri and Tsunoda would be the preferred options in this price range, but if players need one HAAS driver for team bonus upside, Magnussen is the favorite.
Final F1 DFS Picks & Summary
Cash game lineups have a couple of different ways to go this weekend due to the messed-up starting grid. The first build looks to have Verstappen stacked with Ferrari and one of the Alpine drivers, but another way of attacking this is by inserting either Alonso or Leclerc in a driver slot and opting for Alpine in the constructor which is a massive savings.
For GPPs, the grid is wide open. Big field GPPs with multi-entry ability will see a large range of options to use. Verstappen will be heavily owned this weekend and for good reason. The -300 favorite should have a clear path to a checkered flag unless we see bizarre conditions or a car malfunction.
The Mercedes team seems like it could be forgotten about with their sixth and eighth-place starting positions. Opting for a cheaper constructor will allow some flexibility up top with some drivers as it is even possible for GPP players to construct a lineup with Verstappen at captain and both Alonso and Leclerc in the driver spots.