The main MLB slate is massive, and as always we are going to search for MLB DFS value using matchups, park factors and weather. With that in mind, let's break down the MLB DFS slate on Friday and peruse the news and notes that will help us build lineups.
MLB DFS Value and Advice | May 26
Texas Rangers (Jon Gray) at Baltimore Orioles (Grayson Rodriguez)
Rodriguez has shown good strikeout stuff in his rookie season, striking out 26.2% of hitters through his first nine starts. His ability to limit runs has been a bigger question mark, as he has held opponents to two or fewer earned runs in five starts and has allowed five or more earned runs in three of the other four. Rodriguez suggested that he became aware he was tipping pitches after his poor start against the Angels, and he bounced back with six strikeouts in five innings against the Blue Jays last time out. He is a high-upside, mid-range pitching option that is risky based on his inexperience and a dangerous matchup with Texas.
Both offenses are interesting in large-field tournaments because they both have plenty of left-handed power in a park that is good for left-handed hitters. Rodriguez has allowed a .248 xISO and .394 xISO to lefties this season, while Gray has allowed a .207 xISO and .379 xwOBA. Texas has Corey Seager and Nathaniel Lowe as two very good left-handed bats, while the Orioles have six lefties in their starting lineup, including Cedric Mullins, Adley Rutschman and Anthony Santander in the top 3 spots. Do not sleep on Adam Frazier hitting fifth, who is off to the best offensive start of his career, and Gunnar Henderson hitting seventh, who is primed for a breakout after a slow start to the season.
San Diego Padres (Joe Musgrove) at New York Yankees (Randy Vasquez)
This is a tough matchup for both pitchers. Vasquez is somewhat interesting on DraftKings at only $4,000, as no starting pitcher with remotely competent strikeout stuff should ever be the minimum salary. There are plenty of inexpensive bats on the slate, however, so he probably will not be necessary in most lineups. Both offenses are in the middle of the pack on this slate, as they have plenty of power upside in decent matchups. The Padres stand out, with Jake Cronenworth, Juan Soto and Matt Carpenter in a favorable park against an unproven pitcher.
St. Louis Cardinals (Matthew Liberatore) at Cleveland Guardians (Shane Bieber)
There is not much to like from this game. Both teams have about a 3.8 implied run total, so the offenses are not very appealing. Bieber is $9,200 on DraftKings despite seeing a massive drop in his strikeout percentage for the second season in a row. He is still good at limiting production, but it is tough to justify the salary when he is only striking out 17.8% of hitters this season.
Philadelphia Phillies (Taijuan Walker) at Atlanta Braves (Jared Shuster)
Most of the attention should be going to the offenses in this game. Atlanta has a 5.5 implied run total, while the Phillies have a 4.5 implied run total. Shuster has struggled in his rookie season, posting a 3.5% strikeout-walk percentage and 5.06 FIP. Philadelphia has plenty of strong hitters that can take advantage of his inexperience tonight. On the other side, Walker has been a decent pitcher for years, but he has a tough matchup tonight. There is upside throughout the Braves lineup, and they have the third-highest chance of being the top-scoring stack according to the Top Stacks tool.
---
Latest MLB DFS Content
---
Toronto Blue Jays (Kevin Gausman) at Minnesota Twins (Louie Varland)
Gausman is the highest-projected pitcher on the slate tonight. He has been dominant again this season, striking out 31.9% of hitters posting a 2.47 FIP. He has no splits to speak of, as he has struck out 30.9% of left-handed hitters and has a .297 xwOBA allowed, and he has struck out 32.6% of right-handed hitters and has a .265 xwOBA allowed. Varland has struck out 26.3% of hitters this season, but he has also allowed 2.25 home runs per nine innings and has a 5.17 FIP. Right-handed hitters, of which the Blue Jays have a lot, have a .266 xISO and .361 xwOBA against Varland. Toronto is a high-upside stack, but they would look better if this game were in Toronto. Target Field has been 9% worse than average for right-handed home runs over the last three seasons compared to the Rogers Centre, which has been 9% better than league average.
San Francisco Giants (Alex Wood) at Milwaukee Brewers (Freddy Peralta)
This is an interesting game, as one could make a case for getting to all four sides of it in GPPs. Peralta is the most popular piece of the game, as he projects for 28.6% ownership at $8,800 on DraftKings. The ownership makes sense given his inexpensive salary and high strikeout upside, but there are also a lot of pitchers with similar chances of success that are less popular. Wood has a good strikeout matchup and is only $6,300 on DraftKings, so he is a viable SP2 option. He has struck out 23.5% of hitters and has a 4.65 FIP through his first five starts this season. The Giants have a tough matchup against Peralta, but they do also get a positive park shift and are very inexpensive.
The field is expected to look to teams like the Nationals and the Royals for MLB DFS value, which is fine, but it leaves the Giants available as a low-owned value stack that has more talent than the popular value stacks. William Contreras and Willy Adames are strong individual plays from the Brewers, but they could be a risky team to stack, as Darin Ruf and Mike Brosseau are both candidates to start the game and be removed as soon as they have to face a right-handed reliever.
Washington Nationals (Patrick Corbin) at Kansas City Royals (Jordan Lyles)
These are two of the most popular MLB DFS value offenses. While neither offense is great and the park is favorable for pitchers, neither Corbin nor Lyles is particularly good at getting major league hitters out. Corbin has struck out 13.8% of hitters and has a 4.45 FIP this season, while Lyles has struck out 17.3% and has a 6.08 FIP. The Royals lineup has more talent than the Nationals', though it is a minor downgrade that Vinnie Pasquantino and M.J. Melendez are left-handed and facing Corbin.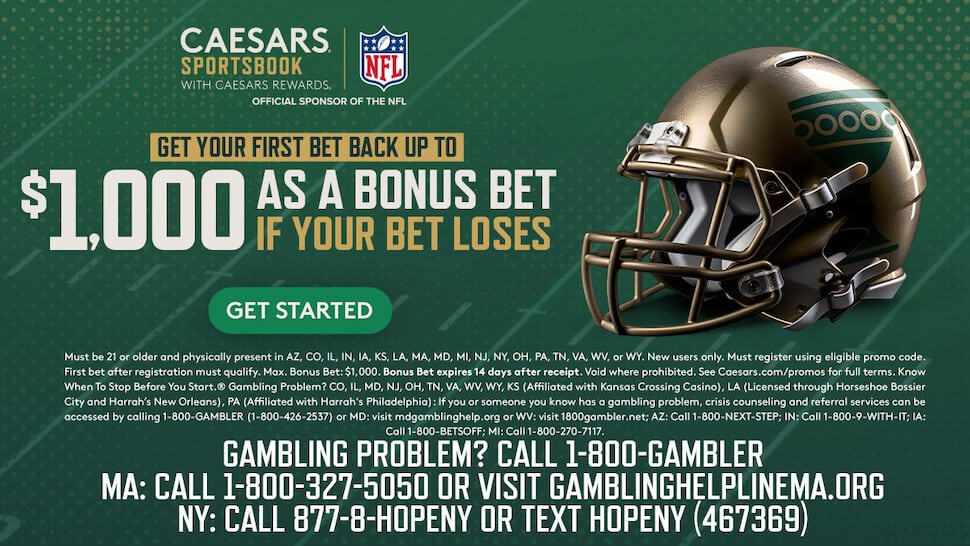 New York Mets (Max Scherzer) at Colorado Rockies (Connor Seabold)
The Mets are going to be the most popular offense for good reason. Their 6.9 implied run total is nearly a run and a half higher than any other team on the slate and they are also not expensive. On DraftKings, only Francisco Lindor and Pete Alonso are priced above $5,000. Brandon Nimmo and Starling Marte are both between $4,000 and $5,000, and every other hitter in the projected lineup is less than $4,000. Their current ownership projections are high, but not high enough to avoid. The other side of the game is interesting, as neither Scherzer nor the Rockies hitters are pulling any ownership. Scherzer is a risky play at $9,200 in Coors Field, especially since he has struggled this season and may or may not be reliant on the sticky stuff that earned him a 10-game suspension. Still, the Rockies hitters are not good, and Scherzer could certainly carve them up. If a $9,200 Scherzer is too risky, then it would make sense to look to an unowned Rockies team that has a 4.6 implied run total and is equal to or higher than every team on the slate other than the Mets, Braves, Astros and Red Sox.
Miami Marlins (Jesus Luzardo) at Los Angeles Angels (Reid Detmers)
The pitching matchup in this one is very interesting. Detmers is cheap on DraftKings at $7,700, and he appears to have taken a step forward as a pitcher. He has struck out 29.8% of hitters this season, which is more than every pitcher on the slate other than Gausman and Mitch Keller. Luzardo comes in at $9,500, which makes him difficult to fit into the lineup — especially when there are plenty of other good pitchers in that price range as well. His salary is causing him to only project for 4.6% ownership, however, so he is a good way to lower the total ownership of lineups without losing out on ceiling. The matchup is dangerous, and the park is favorable for hitters, but Luzardo has struck out 26.3% of hitters and has a 3.90 FIP this season, so the upside is certainly there. The Angels hitters are also viable in GPPs, as they usually are since they have Mike Trout and Shohei Ohtani. Their active roster has a 126 wRC+ against left-handed pitching since the start of last season.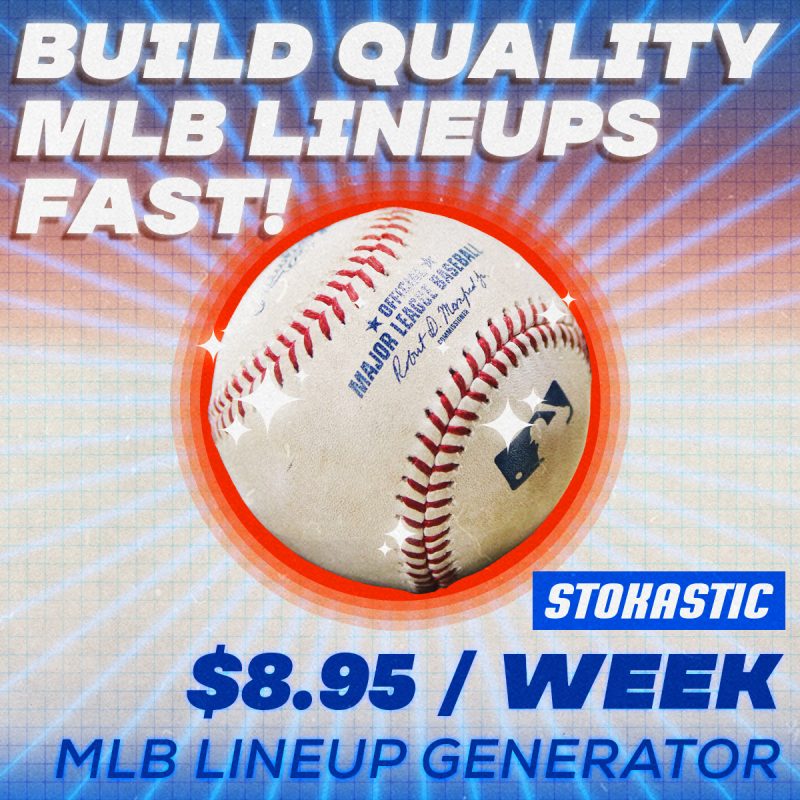 Houston Astros (Hunter Brown) at Oakland Athletics (James Kaprielian)
The Astros are just behind the Braves for highest implied run total on the slate outside of Coors Field. Kaprielian is one of the worst starting pitchers in the major leagues. The only negative for Houston is that they are playing in Oakland. The Oakland Coliseum has the fourth-lowest park factor over the last three seasons, as it combines a deep outfield with massive foul territory that causes hitters to make outs on foul balls that would be in the seats in any other stadium. Still, there is plenty of upside against Kaprielian. Brown is only projected for 16% ownership on DraftKings despite having the best matchup possible against the Athletics. The primary reason for the relatively low ownership is that he is priced similarly to Gausman, and he is more expensive than several other high-upside arms. Still, this is a great matchup in a good park for a pitcher that has struck out 26.8% of hitters and has a 3.08 FIP this season.
Boston Red Sox (Chris Sale) at Arizona Diamondbacks (Brandon Pfaadt)
Sale looks like he is fully back. He has struck out 29% of hitters and has a 4.01 FIP and 3.50 xFIP. By themselves, those are strong numbers. The interesting thing about Sale, though, is that his two worst starts of the season have come against the Baltimore Orioles (and he also got hit hard in a late spring training start against Baltimore as well). He allowed three home runs against the Orioles in their first meeting this season and then recorded zero strikeouts in five innings in their next meeting. Boston's manager, Alex Cora, speculated after that game that the Orioles knew what pitches were coming, and that seems likely considering the success that they have had against him compared to how he has fared against everyone else. Sale has struck out 32.2% of the hitters he has faced in his seven starts that were not against Baltimore, and he has a 3.61 ERA in those starts compared to 5.01 for the season.
Pfaadt is a highly regarded pitching prospect who has struggled through his first couple big league starts. He has a tough matchup again tonight, as the Red Sox have the fourth-highest implied run total on the slate and have plenty of power in their lineup.
Pittsburgh Pirates (Mitch Keller) at Seattle Mariners (George Kirby)
This game features two strong pitchers in one of the best pitcher's parks in baseball. Kirby is $9,300 on DraftKings and is projected for 22.7% ownership, while Keller is $10,100 and projected for 12.4% ownership. Keller has always had very good stuff, but he struggled to put it all together. That has not been the case this season, as he has struck out 30.7% of hitters and has a 2.67 FIP. Keller has stopped throwing his slider and has seemingly replaced it with a cutter that he throws to both sides of the plate and a sweeper that he is throwing frequently to right-handed hitters. Kirby has only struck out 20.4% of hitters this season, but he has only walked 2.2% and has a 2.67 FIP. There is no reason to be interested in either offense unless looking to go completely off the board, which does not seem necessary on a slate of this size.