Sunday's NBA action should be a hard-fought game with the series back in Miami and Boston starting to crumble. Contests tip off at 8:30 p.m. ET on DraftKings and FanDuel. There are several options in the player pool worth analyzing to find the top NBA DFS building blocks and NBA DFS picks for DraftKings and FanDuel lineups, including Jimmy Butler, Jayson Tatum and more.
NBA DFS Picks Today: Sunday, May 21
Core Play of the Day — Jimmy Butler — Miami Heat
Thursday was a sad night in Boston, as the Celtics had a 12-point lead with just over 10 minutes left in the game … which they managed to fritter away in what ended up being a 111-105 loss, giving the Heat a 2-0 cushion with the series resuming in South Beach on Sunday.
Jimmy Butler once again carried the team, but this time he was not alone, as Bam Adebayo dropped 22 points, pulled down 17 rebounds and dished out nine assists, just missing a triple-double. This production reversal has led to a $400 increase for Adebayo on DraftKings, while Butler fell by an equal amount. On FanDuel, Butler saw a $500 increase, bringing him to the maximum $17,500, and Adebayo received a $2,000 adjustment, saddling him with the third-highest player salary on the blue site. This duo, of course, represent the building blocks from the Miami side of the equation.
The rest of the Miami rotation was again a game of musical chairs, with Caleb Martin being the big winner, posting 25 points on 11 of 16 (68.8%) shooting, four rebounds, a steal and a block in 32 minutes. Veteran Kyle Lowry was the biggest disappointment, and he played himself off the court, missing all five field goal attempts and looking every bit like a 37-year-old.

Duncan Robinson came out of nowhere with 15 points on 6 of 9 (66.7%) attempts, just cresting over 20 fantasy points. This outcome is in play every game, but just know that, while he has played in all 13 playoff games (though none of the Play-In Tournament), he has seven outings with single-digit fantasy points and just four with 20 or more. He remains viable in tournaments, but if The Masses are flocking that way, we should head in another direction.
Gabe Vincent and Max Strus both failed to reach 20 fantasy points, so that, of course, means they will never again reach that level of production. OK, so it actually has no bearing on anything that happens Sunday, but even over a decade into the existence of Daily Fantasy Sports, that is how casual gamers still react. This duo is in play and on par with Martin, with all three being ahead of Lowry and well ahead of Robinson.
Kevin Love could be in trouble if coach Joe Mazzulla makes an adjustment and goes away from starting two bigs. Love will likely still see 14 or so minutes, but as a plodder on defense, it will be harder to hide him against three-guard lineups. Cody Zeller should see 10 to 12 minutes again, but unless he gets lucky, he is destined for only a handful of fantasy points.
Jayson Tatum — Boston Celtics
In Game 1, the Celtics allowed the Heat back into the game by surrendering a 46-point third quarter. On Thursday it was a fourth quarter meltdown, and now they are on the road, staring down the ignominious potential outcome of being swept.
Jayson Tatum had another solid game, with 34 points, 13 rebounds and eight assists, but the five turnovers did not do his team any favors. He is once again projected within 2 points of Butler, and he still has his 60-fantasy-point upside, as demonstrated 48 hours ago.
Marcus Smart had his second dud in three games, failing to top 20 fantasy points. Go right back to him and hope that he goes a little underrepresented in tournaments. He should be back in the mix for half a dozen dimes and a couple of steals — if he can get to double-digit points, that should be enough to make his backers happy.
---
Latest NBA DFS Content
---
Robert Williams III continued to start, but when the teams took the court after halftime, it was Derrick White back in the lineup and Williams was on the bench. After 14 minutes in the first half, the player affectionately known as Time Lord played just under nine minutes in the second half.
Boston still lost, but it does make sense if they want to return to this iteration of the starting lineup for Game 3, which makes it harder for the Heat to play a weak defensive option like Love, Lowry, Robinson, etc. Of course, coach Erik Spoelstra will make adjustments since this is not his first rodeo, but it could be a new wrinkle that gives the Celtics a bit of a first quarter edge.
Malcolm Brogdon slid to a four-game-low  26 minutes of court time, but he played the majority of the fourth quarter, which is what we really want to focus on in the playoffs. It does make sense to set a group in your optimizer of choice of two-max of Smart, Brogdon and White as well as a second group consisting of Brogdon, White and Williams with the same constraint. For those crafting more than 50 lineups, that should cover the starting lineup — which, of course, we will know prior to tipoff — but also handle any switches coming right out of halftime.
Al Horford has seen his fantasy production and minutes decline for three consecutive games, but he will be a part of most closing lineups. That keeps his baseline around 22 to 25 fantasy points, but the lack of upside beyond 30-ish fantasy points needs to be noted.
Grant Williams played quite a bit on Thursday, logging 26 minutes. He also drew the ire of Butler with their little tête-à-tête in the fourth quarter. While that did not ignite the Heat into trying harder to win the game, it certainly did not help. It will be interesting to see if Williams is anchored to the bench for Game 3 or if coach Mazzulla looks to him for a spark should Boston be sluggish in the early going.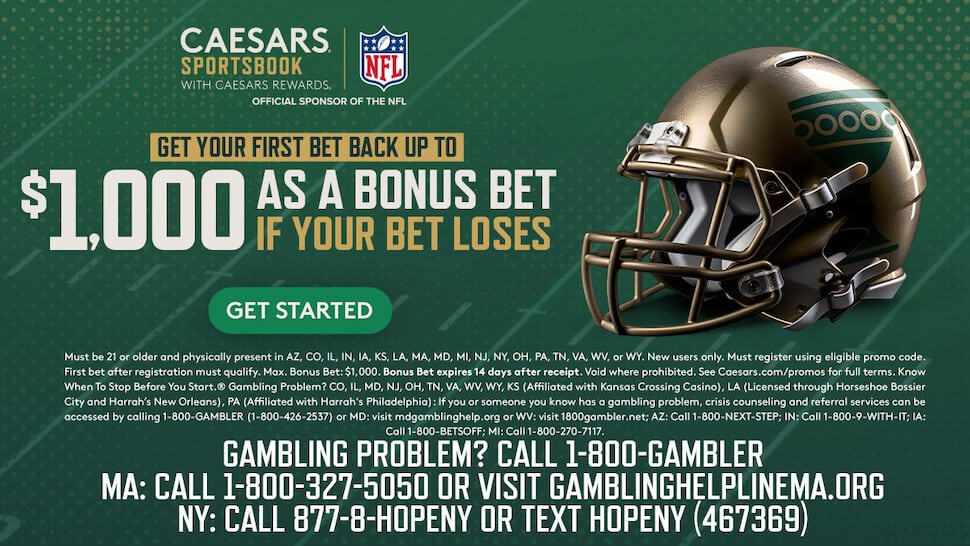 Additional NBA DFS Building Blocks Pick — Sports Betting Opportunities
For tonight's action, look to Derrick White in the wagering market, particularly with his 8.5 points prop. In his last four games coming off the bench, he has scored 11, 11, 3 and 9 points. There is still a chance that he could return to the starting lineup, which makes securing this line early a smart move.
NBA Bet Pro currently has White projected for 22.9 minutes and 9.35 points, giving him a 55% expected success rate of surpassing this milestone. Though this wager is likely to go down to the wire, the -120 at BetMGM for this play projects out to a decent 2.4% expected ROI.
The other wager that is interesting is Bam Adebayo's rebounding prop of 9.5, which is currently available between +100 and +105 on several books. This is a good example of why using OddsShopper to find the best numbers is key since this wager is also listed as low as -115 on other sites. NBA Bet Pro is projecting Adebayo for 9.3 rebounds, but as we saw with his 17 on Thursday, median projections do not measure potential outcome ranges. Adebayo has corralled at least eight caroms in each of the last 11 postseason tilts, with five games of double-digit boards. Finding this wager at the best price is key, as the former Kentucky Wildcat flips from a -3.1% to a +9.6% expected ROI just by shopping lines and securing +105 over -115.
Keep in mind that, with only one matchup per day, finding major value is unlikely, so consider using bonus bets and boosters to aid in the quest to remain profitable.
Did you know that you can get one free month of Stokastic+ Platinum for signing up and making your first bet at BetMGM? Claim here today!
Final Thoughts on NBA DFS Picks & Building Blocks Today
When you start to build your DFS lineups, be sure to let us do the heavy lifting for you by tuning into the Stokastic NBA Live Before Lock show at 7:30 p.m. ET on YouTube, brought to you by BetMGM— new customers sign up by going through this link and receive 30 days of Stokastic+ Premium AND a bet credits up to $1,000 on your first wager.