Wednesday sees the NBA Finals resume in Miami, with the action locking at 8:30 p.m. ET on DraftKings and FanDuel. There are several options in the player pool worth analyzing to find the top NBA DFS building blocks and NBA DFS picks for DraftKings and FanDuel lineups. Will Jimmy Butler and Bam Adebayo keep the mojo going in the land of mojitos, or can Nikola Jokic and Jamal Murray lead the Nuggets to a win? Let's dig into the NBA DFS core plays.
NBA DFS Picks & Building Blocks Today: Wednesday, June 7
Core Play of the Day — Jimmy Butler — Miami Heat
Tyler Herro is not ready to rejoin the action after suffering a fractured right hand in Game 1 against Milwaukee. He is now within the return window, so this will be a game-to-game assessment.
Jimmy Butler did get back over 20 points, and it was good to see him get 19 field goal attempts after only 14 in Game 1. He also distributed nine assists. However, his biggest contribution was on defense, helping to slow down Jamal Murray. Coach Erik Spoelstra adjusted the starting lineup after Denver's size helped the Nuggets to a resounding win in the opener. Kevin Love rejoined the starting lineup, and while he is no longer nimble, he was able to at least match up on Aaron Gordon, and his extra bulk in the paint allowed Butler to do more work on the perimeter.
This development is good for Miami fans but not so much for Butler's fantasy backers, and he has now failed to produce more than 41 fantasy points in four of the last seven games. Spoelstra will take this tradeoff, as it enables the Heat to become the first team to win in Denver this postseason. Butler will be active on both ends tonight, and while he could pop off for 50-plus fantasy points at any time, something in the mid-40s is more realistic if he is expending more energy on defense. Of course, that would give the secondary options more opportunities, and it is a tried-and-true platitude that role players tend to perform better on their home court.
Bam Adebayo had a second consecutive game with 20-plus points, and it is clear that this matchup is better suited for him to increase his offensive production. Look for any of the fantasy sites that offer player parlays such as PrizePicks and take the over on anything below 39.5 fantasy points.
Sign up to PrizePicks through this link as a new user and receive 30 Free Days of Stokastic+ Platinum as well as a first deposit match up to $100.
Gabe Vincent had another strong game, and through two tilts he has averaged 35 minutes and 13 field goal attempts with a 57.6% conversion rate, including splashing 9 of 16 (56.3%) from 3-point range. Though he has only a pair of rebounds in these games, he does have eight assists, two steals and a block. Look for Vincent to post a third straight 30-fantasy-point effort in front of the South Beach crowd tonight.
Kevin Love was the variable that helped unlock the road victory in Denver. After not playing for three games, the 34-year-old veteran rejoined the starting lineup and had a +18 differential across his 22.2 minutes. He also had 6 points, 10 rebounds, one assist and two steals. Tonight he projects as the fourth-most popular option on DraftKings ($2,400), though his proportionally higher salary on FanDuel ($8,000) has him as the 13th-most rostered player. Keep in mind he is unlikely to play in the fourth quarter, as the Heat typically go with Adebayo as the lone big man, but he should still see 18 to 22 minutes in the first three frames based on Sunday's rotation.
Cody Zeller takes a hit with Love back in the rotation, but he still has merit at the $1,000 minimum on DraftKings and on FanDuel, where he is $500 off the salary floor. Something in the 6- to 8-minute range makes sense, and he could get more time if Love is ineffective or in foul trouble.
Max Strus rallied after missing all nine of his 3-point attempts in Game 1, with a 4 of 10 effort while also handing out a postseason-high six assists. One more bucket and he would have had 30 fantasy points, but that is nearly double his baseline expectation for tonight. Do not chase the points, but do not completely ignore Strus either.
Kyle Lowry should see minutes in the mid-20s, but unless his shots are finding the bottom of the net, he is still stuck as the backup to Vincent and Strus as the third guard and can potentially lose time to Caleb Martin and Duncan Robinson.
Robinson is a differentiation play at best on FanDuel ($7,000), as he has returned positive value only twice in the last 10 games. However, on DraftKings ($3,400) he is an absolute steal and at his lowest salary since the New York series. Robinson has handsomely rewarded his supporters from a point-per-dollar perspective in six of the last eight games, and back on his home court, he is shaping up for more of the same.

Prior to playing the entire fourth quarter, Martin saw the floor for just 6.5 minutes. This was part of a triple-whammy, having 1) lost the starting gig and minutes to Love, 2) Vincent, Strus and Robinson knocking down their shots and 3) he was also recovering from an illness. If Love remains effective, Martin has a 22- to 24-minute baseline, but that could be augmented with any number of his teammates failing to produce. The Stokastic NBA DFS projections have Martin for 28.2 minutes and just over 20 fantasy points. Considering his salary is at a six-game low on both DraftKings and FanDuel, Martin is a neutral option who gains more value via tournament leverage if the field stays away tonight.
Haywood Highsmith went from 23 minutes in Game 1 to just six on Sunday. This was partly due to the change of adding Love back in the starting lineup as well as the tenuous nature of Highsmith's role in the rotation. He should see around a half dozen minutes again, but unless Love and Zeller fail miserably and coach Spoelstra is looking for a defensive spark or four of the guards/wings slump on offense, the main path to fantasy goodness for Highsmith will be via mop-up duty.
Nikola Jokic — Denver Nuggets
Looking at Stokastic's median projections, once again Nikola Jokic is the best point-per-dollar option on FanDuel, where the salary ceiling caps him at $17,500. DraftKings at least makes things interesting with the 1.5x multiplier for fantasy points as well as for the salary for their Captain slot. Though Adebayo narrowly wins the fantasy ratio battle, only Butler is within 20 points of Jokic from a median forecast.
While Jokic did not get a triple-double, he still had his 11th 60-fantasy-point effort (DraftKings scoring) in the last dozen games. DraftKings also increased the salary for a sixth consecutive game to a postseason high of $15,200. Looking at the optimal lineup with no other parameters set, Jokic is the FanDuel MVP in the first 18 lineups before giving way to Butler. In total, Jokic is in the top slot for 81 of the 100 best median outcomes, dropping to the STAR slot for the other 19 iterations.
For DraftKings, we have some strategy, as there are three lineups that project a tick higher than the first Jokic Captain roster, and he is bestowed that honor on only four of the top 10 using baseline projections.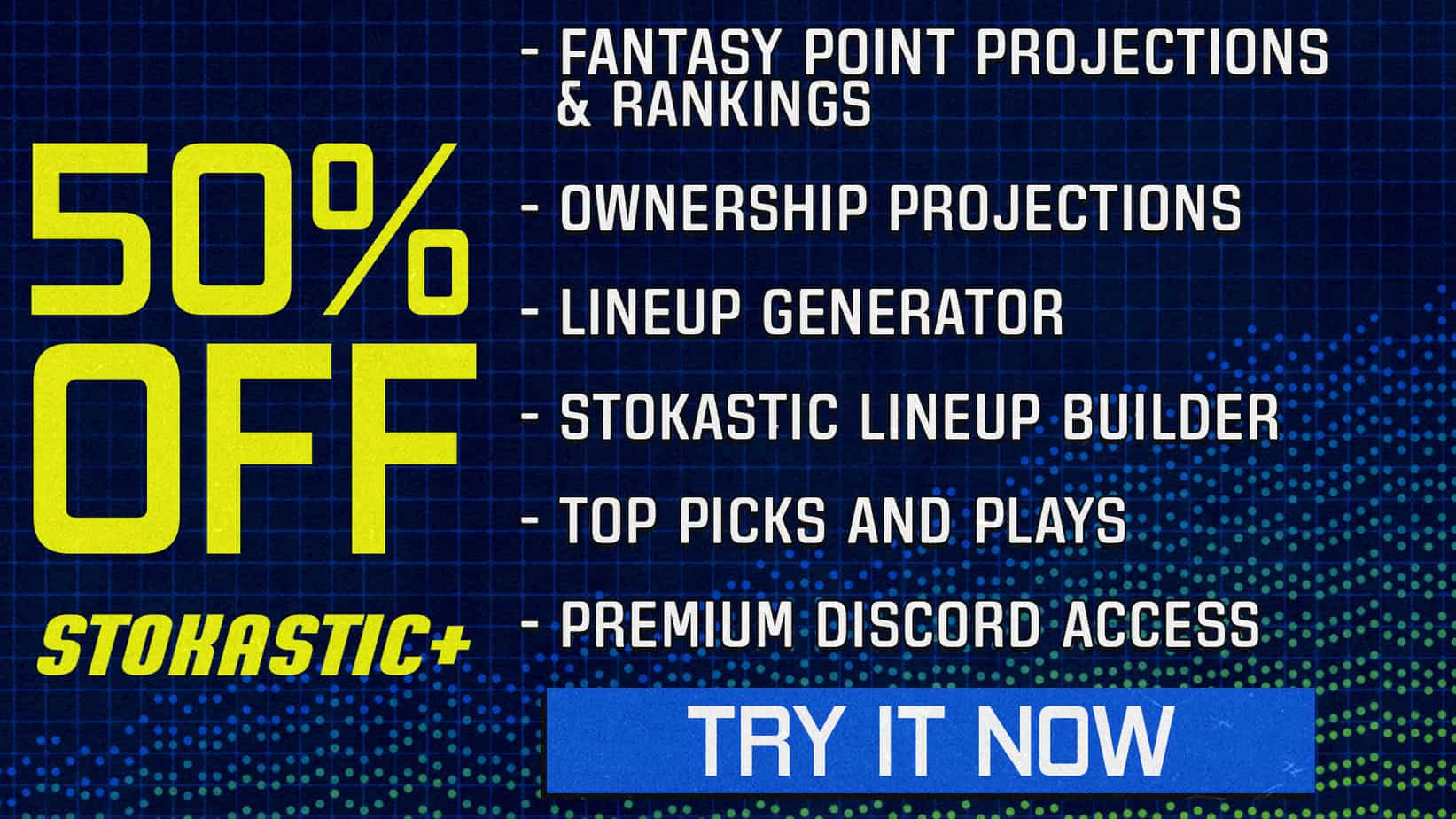 Jamal Murray had his second double-double of the series despite the losing effort, and he is again a strong play in all formats. We should see him once more approach 20 field goal attempts, with a good chance at double-digit assists. DraftKings bumped his salary by $200 for a postseason high of $11,400, while FanDuel saw fit to drop it by $500, which matches his six-game low. Never change, FanDuel, never change.
Michael Porter Jr. imploded in Game 2, playing just 26 minutes and taking only eight field goal attempts. Even worse, he was only 1 of 6 from beyond the arc in a 3-point Denver loss. Keep in mind that Porter has actually been right around 38% from downtown at home and on the road this postseason, with just over six long-distance attempts on average using the same lens. The $1,500 salary drop on FanDuel is notable, while on DraftKings he only dipped down to $7,400; that is right in line with his average salary for the 2023 Playoffs.
Bruce Brown Jr. keeps chugging along, and he crested just over 20 DraftKings points, though it resulted in an 11% salary discount and his lowest cap hit since Game 5 against Phoenix. Brown can outproduce his DraftKings salary with another 20-fantasy-point effort, but on FanDuel let others take on the risk, as he has been in the green only three times in the last 11 games.
Kentavious Caldwell-Pope has averaged around three minutes more on the road than in Denver this postseason, but that is too small of a sample size to drive us towards any decision. The veteran fouled out with just under a minute left in the game, and he should continue to see mid-30s minutes for his defense and ability to impact the game without the ball in his hands. Of course, that is a double-edged sword for his fantasy backers, as Caldwell-Pope tends to cap out around 20 fantasy points — but at least he has a 12- to 15-fantasy-point floor, which has merit this deep in the Finals.
Aaron Gordon was back to his "better real-life basketball player" modus operandi, much to the chagrin of those who rostered him. He continues to be the main harassment for Butler on around half of the defensive possessions where they share the court, and that is exactly what coach Mike Malone wants. Gordon should see around 40 minutes if the game is close, but just remember he had more than 30 fantasy points in just three of the last seven games, with the other four in the upper-teens.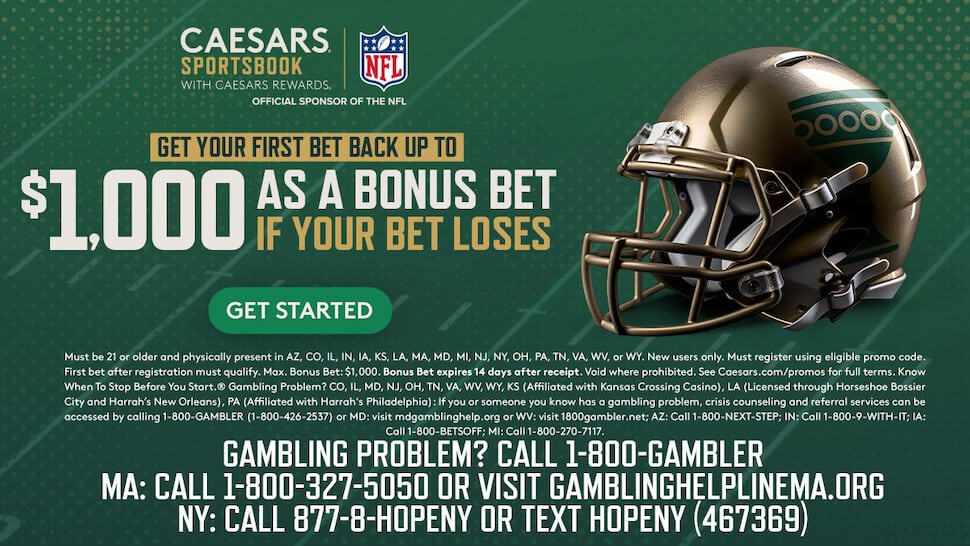 Jeff Green is still a discount dandy at $500 above the FanDuel salary floor and at $1,800 on DraftKings. Game 2 was likely his highwater mark with 16 minutes, and he got to double-digit fantasy points by making all six free-throw attempts. That volume outlier will not be repeated, but he does have a chance for another game of 10 to 12 fantasy points, which makes him a decent punt option. Just have the appropriate expectations of around half a dozen fantasy points and take anything else as gravy.
Rookie Christian Braun played 16 minutes, getting most of his action at the expense of the struggling Porter. Expect Braun to be back to something in the 6- to 8-minute range unless there is mop-up duty.
Additional NBA DFS Building Blocks Pick — Sports Betting Opportunities
Look to Love in the sports wagering market for his rebounding prop which is currently set to only 4.5. The return to the starting lineup is key, and we have seen Love get close to this milestone in his first rotation alone. There is risk, of course, as he already dropped out of the rotation once, but it is likely that he will start again with Miami coming off a victory.
NBA Bet Pro currently has Love projected for 18.8 minutes and 5.64 rebounds. This wager is currently available at -155 on BetMGM. While that is a lot of juice, the new "True Odds" feature indicates this should really be a -198 line, and with a strong 66% probability of success, this wager has a terrific 11% expected ROI.
Keep in mind that, with only one NBA matchup today, finding major value is unlikely, so consider using bonus bets and boosters to aid in the quest to remain profitable.
Did you know that you can get one free month of Stokastic+ Platinum for signing up and making your first bet at BetMGM? Claim here today!
Final Thoughts on NBA DFS Picks & Building Blocks Today
When you start to build your DFS lineups, be sure to let us do the heavy lifting for you by tuning into the Stokastic NBA Strategy Show 10 a.m. ET on YouTube, brought to you by Sleeper – new users, use this link receive a first deposit match up to $100.