Monday Night Football brings a pair of divisional battles, with the NFC South represented by the New Orleans Saints at the Carolina Panthers. Then one hour later, the AFC Central matchup is underway between the Cleveland Browns and the Steelers in Pittsburgh. Continuing our NFL DFS picks series, we'll be providing DFS analysis and picks for the NFL twin-bill.
It is great to have regular season NFL DFS back in the mix, and Stokastic is bringing plenty of NFL DFS tools and information for all the different slates, game formats and sites. This column will provide a free analysis of the single-slate action on DraftKings and FanDuel. It includes team capsules, player rankings, comments and NFL DFS picks. There are loads of information and NFL DFS Showdown analysis to get into for both DraftKings and FanDuel on this Monday Night slate featuring New Orleans at Carolina and Cleveland at Pittsburgh, so get ready for a wild night filled with Saints, Panthers, Browns and Steelers, DFS-style!

Saints-Panthers, Browns-Steelers NFL DFS Monday Mayhem Picks
Quarterbacks
The Stokastic NFL DFS projections have Deshaun Watson slightly ahead of his fellow field generals for the Monday Night doubleheader. Essentially, he gets the edge as the quarterback most likely to contribute upwards of 30 rushing yards. Everyone is within 3 fantasy points in both the DraftKings and FanDuel scoring systems, with nobody projected to reach any of the DraftKings yardage bonuses.
Pittsburgh was beat up on the ground last week by Christian McCaffrey, who had 22 carries for 152 yards and a touchdown. That game was a 30-7 thrashing by the 49ers, so it remains to be seen what we should expect from the Steelers passing defense. Ultimately, Brock Purdy was 19 of 29 (65.5%) for 220 yards and a pair of touchdowns, with another 20 yards on the ground. Watson should be able to match or eclipse this production.
Kenny Pickett has a long row to hoe, as he will be without Diontae Johnson (hamstring). Last Sunday Pickett struggled with a pair of picks and five sacks. The second-year signal-caller has shown flashes of upside potential, but realizing any of that tonight is going to be difficult.
Veteran Derek Carr will be playing only his second game with New Orleans, but he showed last week he could move the team up and down the field with a 305-yard performance. There was only one touchdown and one interception, but it was good to see that he spread the ball around, with four different pass-catchers seeing five or more targets. He never is a sexy recommendation, but throughout his career, Carr has consistently outperformed expectations of the casual DFS gamer. Expect that to continue tonight.
Watson: Best upside.
Carr: Steady production.
Pickett: Down WR1, behind a sketchy offensive line and against a frisky defense.
Bryce Young: Rookie wild card, did not have great results in Week 1 outside of the dink-and-dunk routes.
Running Back
Nick Chubb is the bucks-deluxe option, literally. On FanDuel, Chubb has a $10,000 cap hit that is the highest among all players and a full $2,500 more than the next-most expensive running back. It is a near identical story on DraftKings ($8,500), where he is at the top of the salary sheet, with a similar $2,300 premium over the next running back.
The key thing in his favor is that he is the bell cow of the Browns. Last week he played on half the snaps, but it was a 24-3 laugher against the bungling Bengals, so the Cleveland coaching strategy was to not wear him down in a game where it was all over — except for the crying — at the start of the second half.
Chubb made the of his opportunities with 18 carries for 106 yards while bringing in all four of his targets for 21 more yards. Though he did not strike pay dirt, he showed out, and it is understandable how he ended up with this significant salary cap hit.
Jamaal Williams may be the only actual NFL talent available at this position for the Saints on Monday night. Alvin Kamara (suspension) is out, and rookie Kendre Miller (hamstring) was only able to practice in a limited fashion this week. The NFL does not have particularly robust availability requirements through the weekend for the teams playing on Monday, so we are in a wait-and-see mode. Williams is still a strong option, whether or not he is running solo on Monday night.
Miles Sanders looked good in his first game for the Panthers, with 18 carries for 72 yards on the ground and seeing six targets, four catches and 26 yards in the passing game. Neither he nor Chubba Hubbard scored, but for now it seems that Sanders has the edge in both facets of the game. Hubbard is still a viable option, though, as he is far more familiar with the offense and the talent gap is not insurmountable by any stretch of the imagination.
The Pittsburgh running game was non-existent in the opener, with the running backs accounting for nine totes for 37 yards. Najee Harris was on the field for 52% of the snaps, Jaylen Warren for 40% and Anthony McFarland Jr. took the rest for 8% of the single-back sets. Warren was the winner on targets with half a dozen, while his counterparts had two each. It would appear that Harris is barely hanging on to the lead role, and his workload will be very game-flow dependent. Though he is a capable receiver, he is not quite as good at making first tacklers miss compared to Warren. Neither is a dynamic player, but it makes sense to not employ this duo on the same roster.
Chubb: Will cost a pretty penny.
Williams: Savvy veteran play.
Sanders: Solid salary on both sites.
Hubbard: Knowledge of the offense, same learning curve as Sanders with their rookie quarterback.
Warren: Gets the nod over Harris for the salary discount.
Jerome Ford: Complete unknown, key is for the Browns to get a lead.
Harris: WYSIWYG.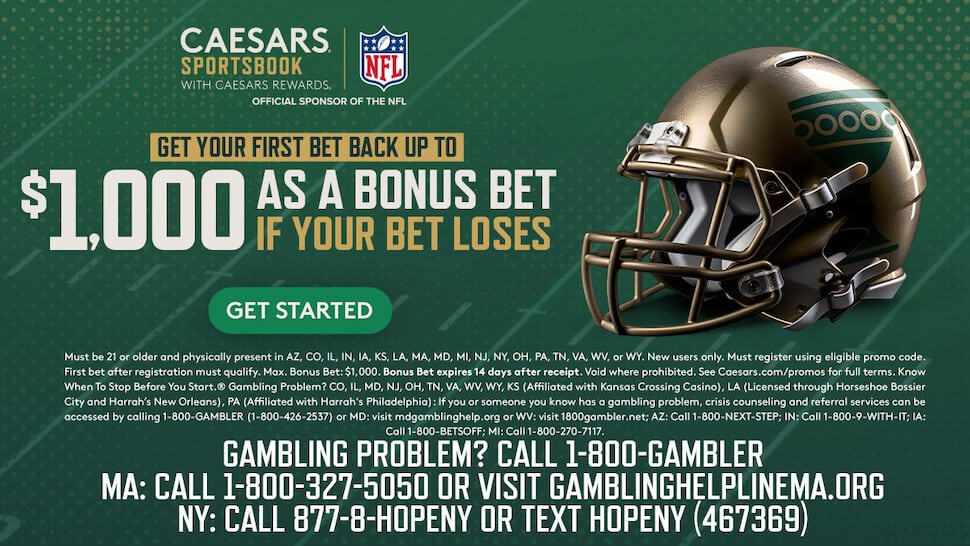 Wide Receiver
Chris Olave is a core building block, and this season he has help with Michael Thomas finally healthy and at least giving the defenses someone else to monitor … for now. Pittsburgh is in flux without Diontae Johnson, but this is the perfect time for George Pickens to make some noise. Hopefully, the buzz does not get to be too vociferous for Allen Robinson II, who was a solid short-range option in his one game for Pittsburgh.
Similarly, it is unlikely that Amari Cooper (groin/hamstring) will play after aggravating an injury during practice. This should improve the workload for Donovan Peoples-Jones, as he is more experienced in the Cleveland system than former New York Jet Elijah Moore, who has the pedigree advantage. Neither is going to break the bank and this duo can be played together, though it is not ideal.
Carolina could see D.J. Chark (hamstring) active after he missed last week, but this is a crowded receiver room — when we take into account there is a rookie quarterback. If Chark is active, this is a grab-bag situation. If he is out, then it is slightly better.
Olave: Best floor and ceiling.
Pickens: The door is wide open for him to grab the brass ring.
Thomas: Veteran-to-veteran connection, even though they have played together once.
Moore/Peoples-Jones: Teammate coinflip time.
Robinson: Will be a mainstay of my lineups, personal preference.
Rashid Shaheed: Good rapport with Carr, and he had two carries for 11 yards.
Panthers: Step 1: Close eyes, Step 2: Pick one.
Calvin Austin III: Fun name, create-a-player game. Caveat Emptor!
Tight End
Similar to single-game slates, it certainly feels like this position is likely to chaotically decide who gets to see their name in lights atop the giant Monday Mayhem leaderboards. Each of the four teams in action tonight has a player within a 1.5 range of being the best option when looking at both the half- and full-PPR scoring formats.
David Njoku: Cleveland down a WR1, Njoku has shown a proclivity for producing fantasy points when healthy.
Juwan Johnson: Carr is new to the team but has a strong track record of going to tight end as the pocket collapses.
Hayden Hurst: Tight ends tend to be targeted at a slightly higher rate when their quarterbacks are rookies or inexperienced, particularly players like Hurst who have been around the block a few times.
Pat Freiermuth: Suddenly, things seem competitive, with second-year player Connor Heyward seeing a surprising four targets last Sunday and third-round selection Darnell Washington having solid training camp reviews. While Washington did not get a target, he saw the second-most snaps, with seven more than Heyward but eight fewer than Freiermuth. Crikey, whatever the decision, this is going to haunt us on Monday.
More F-R-E-E Content: Do not despair fellow seamheads, Spotlight Pitchers and Top Stacks is posted for Monday as well, click here.
Editor's note: Looking for the best DFS contest simulator? We have you covered.