NFL best ball has been around in one form or another for many years, but has really become popular the past few. Some evidence of this is Underdog Fantasy's biggest contest, Best Ball Mania. The original Best Ball Mania, in 2020, had a top prize of $200,000. In 2021, Underdog drastically increased the size of the contest for Best Ball Mania II, which had a top prize of a million dollars. In 2022, Best Ball Mania III was even bigger, with a top prize of two million dollars, plus a million for second and another million for the highest scoring team in the regular season. In this post, we'll be taking a look at an NFL best ball guide for folk new to it.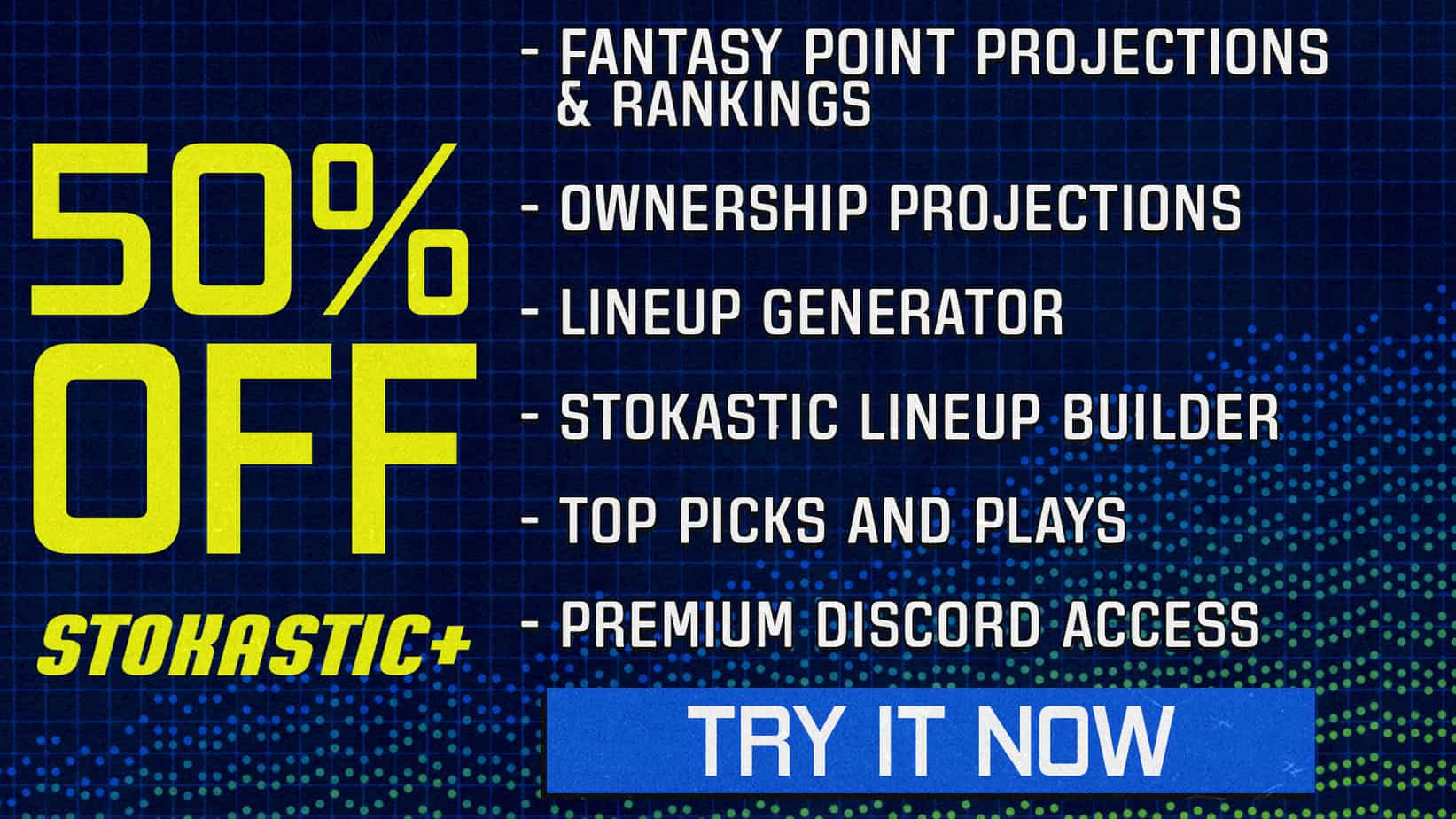 The best ball market continues to grow rapidly, with new players trying the format every day. This guide is meant both for new players and for players who have dipped their toes in but think they have room to improve. But part of what's fun about best ball right now is that we are all, to some extent, beginners, at least to these huge field tournaments. This is by no means meant to be a definitive guide to best ball. Just a few things I've learned after three years of playing, consuming content, and having conversations with some of the top players on the High Stakes podcast.
NFL Best Ball Guide For Beginners
How does it work?
The mechanics can differ site-to-site and even contest-to-contest within sites. For ease of explanation, let's use Underdog's current biggest offering, The Big Board, as an example.
It starts with 9,400 drafts, with 12 managers in each. The drafts are sequential, so managers are essentially grouped into drafts with whoever entered around the same time as them. Once 12 managers have entered, the 20-round draft begins within a minute. Managers can choose to enter fast drafts, with 30 seconds on the clock for each pick, or slow drafts, with eight hours per pick but a pause overnight.
Each manager drafts 20 players, and then they are done. There is no adding, dropping, or trading players. No setting lineups. Each week, your top scoring players–based generally on the same scoring as a standard half-point-per-reception season-long league– will accumulate points automatically, within a roster of one quarterback, two running backs, three wide receivers, one tight end, and one flex player, which can be from any position other than quarterback.
During round one, which lasts for the first 14 weeks of the season, managers are only competing against the 11 other managers they drafted with. The top three scoring teams from each group of 12 win some money and are automatically advanced to round two. (NOTE: The number of teams that move on varies for each tournament). Teams are randomly assigned to new 12-team groups for round two, which is only week 15. At the end of round two, teams are automatically advanced to new ten-team groups for round three in week 16. At the end of round three, the top team from each ten-team group moves on to the 470-team final in week 17.
Simple enough, right? The same basic structure is used for most of the big best ball tournaments. If you want something a bit different, you can also check out Drafters. It starts the same way, but managers don't compete in small groups and advance round-by-round. Instead, after the draft every team in the tournament is immediately competing against every other team for the duration of the season, and the team with the most points at the end wins.
Some of the following advice may apply to Drafters as well, but this guide will be geared toward the more common Underdog structure.
21-plus in most states. If you have a problem, call 1-800-GAMBLER
A Few NFL Best Ball Guide Tips:
Stack with your quarterbacks. If you are lucky enough to make the final, at that point you are essentially playing a small field tournament. You'll need to have a big week to win, and it's easier to have a spike week at multiple positions if you correlate them. The same is true in every round, too. If you draft a quarterback who stays healthy and exceeds expectations, you can generally expect that some of his pass catchers will have big years, too.
Stagger bye weeks within positions. This shouldn't necessarily be a primary focus, but at the very least it should be a tie breaker. Taking it to the extreme, if you only drafts two quarterbacks and they have the same bye week, you're essentially forfeiting 15-25 points from your team's round one score. In many groups, this will be the difference in whether you advance to the second round.
Pay attention to your allocation of talent and risk at each position. This is, of course, easier said than done. There is no right answer in terms of how you should construct your roster, but in a 20-round draft, more advanced players will typically draft three quarterbacks (plus or minus one), six running backs (plus or minus two), eight wide receivers (plus or minus two), and three tight ends (plus or minus one). Some may experiment with going hyper fragile at one position or another, but doing so is not necessary or recommended for new players. The number of players you take at each position is not the whole story, though.
The later you draft your first player at a given position, the more players you will likely want to draft at that position. Conversely, if you draft three running backs in the first three rounds, for example, you've made the bet that those three running backs will have great years. There is no need, then, to draft four more running backs. And if you draft Travis Kelce in the first round, you can afford to wait a while before you take a second tight end.
Pay attention to balance in other areas, too. It might make sense to balance receivers who you expect to be extremely boom-or-bust with some late round receivers who will frequently get eight to ten fantasy points. If one of your studs is expected to miss the start of the season, maybe take a flier on another player who is expected to be the opening day starter, even if his grasp on the role is tenuous.
Pay attention to the needs of your opponents. Particularly if you are drafting near, but not at, the turn. You can often get a sense for which position your opponents will draft, and whether they are a threat to take one of the players you are thinking about drafting. If you are deciding between two players, having a sense that your opponent is not likely to take one of them can be a great tie-breaker.
These tips are a good place to start for beginning NFL best ball players. There are plenty of other ideas out there to consider. Some players believe strongly that you should try to correlate players not only with their own teammates, but with their week 17 opponents. Some think you should try to break up stacks that others are building within your drafts. These are more controversial opinions, though. It's a new game, and we are all experimenting. That's half the fun! Nonetheless, hopefully this "NFL Best Ball Guide For Beginners" was helpful.