Week 15 Monday Night Football brings a matchup between the reigning Super Bowl champion Los Angeles Rams heading to the frozen tundra of Lambeau Field to take on the storied Green Bay Packers.
Rolling into NFL Week 15 Monday Night Football, Stokastic is bringing plenty of NFL DFS tools and information for all of the different slates, game formats and sites.
This column will provide a free analysis of the single-slate action on DraftKings and FanDuel. It includes team capsules, player rankings, comments and NFL DFS picks. There is loads of information and NFL DFS Showdown analysis to get into for both DraftKings and FanDuel on this Week 15 Monday Night Football slate featuring the Los Angeles Rams at Green Bay Packers.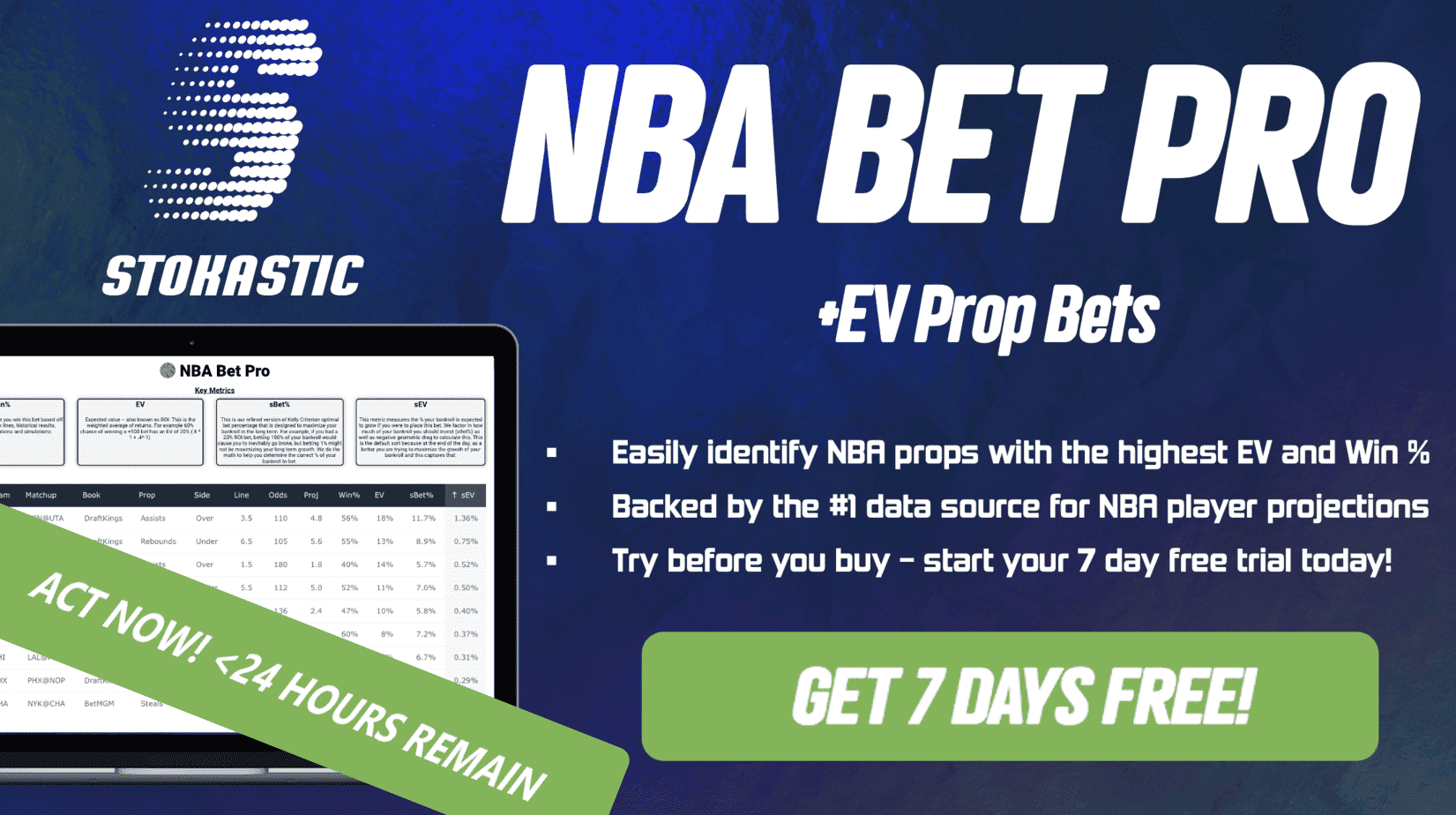 NFL DFS Picks: Week 15 MNF | Rams-Packers
Los Angeles is, of course, without quarterbacks Matthew Stafford and John Wolford, and center Brian Allen (knee) is questionable. The defense has quite a few holes to plug, with linemen Marquise Copeland and Aaron Donald dealing with ankle issues, linebacker Travin Howard sidelined with a hip injury and defensive back David Long unable to suit up with a groin injury.
Green Bay is missing offensive lineman David Bakhtiari (knee/abdomen) as well as linebacker Tipa Galeai, who was placed on injured reserve this weekend.
Quarterback
The Stokastic NFL DFS projections have bestowed a sub-14-point fantasy projection on Baker Mayfield, which has him among the dregs of the Week 15 quarterback rankings. This should be no surprise, as Mayfield is on his third team in the last six months and he was claimed out of desperation by Los Angeles one day after Carolina released him.
In a wild twist, the top selection of the 2018 NFL Draft was under center 48 hours later, leading the Rams to a surprising victory over the Raiders. Unfortunately, he is unlikely to be so lucky tonight, particularly since he will have to make do without wideouts Cooper Kupp and Allen Robinson. Such are the blows that the reigning Super Bowl champions have had to absorb.
Running Back
The Los Angeles running back position has been nearly as unstable as the quarterback carousel this season. Darrell Henderson fell out of favor and was released just prior to Thanksgiving. Jacksonville claimed him the next day, but he has subsequently been waived again without seeing the field for the Jaguars.
Cam Akers went from presumed starter to the doghouse and now back to a lead role. Rookie Kyren Williams and veteran Malcolm Brown round out the rest of the backfield. For a moment, it looked like the rookie was on the rise, as he had 11 carries and a trio of targets while playing 70% of the snaps in Week 12, but he has slid back behind Akers for the time being.
Last week, Brown led the running backs in routes out of the backfield, but he is at best going to be the third-down back. That brings us back to Akers, who has the best chance of finding the end zone, but with his lack of involvement in the passing game, his fantasy prospects are tenuous at best tonight.
Wide Receiver
On a positive note, Van Jefferson and Ben Skowronek have been on the field for 98% of the snaps over the last two weeks. However, with Mayfield under center and coach Sean McVay likely just playing out the string on the rest of the season, it is hard to see more than half a dozen targets going to each member of the duo.
Rookie Tutu Atwell has 14 targets over the last two weeks working out of the slot, and he should at least see a little work between the 20s. Journeyman Brandon Powell and the typically invisible Austin Trammell will serve as the fourth and fifth receivers. Powell seems like the better bet since this will only be the fifth career game for Trammel as a UDFA out of Rice University.
Tight End
Tyler Higbee has seen 90% of the tight end targets this season, and he has 24 over the last four games. Unfortunately, most are dump-offs or hot routes, and he has posted only 8.8 yards per catch and is still looking for his first touchdown. Brycen Hopkins will serve as the second tight end, though he has just six targets in the last six games.
Defense/Special Teams
It is hard to be excited about this unit that has been decimated by injuries. The Rams have just four sacks in the last three games and five takeaways. Despite Green Bay's disappointing season, they still do a good job of limiting sacks and turnovers.
Quarterback
It is crazy to think of how far the Rams have fallen in such a short time, until we remember the preposterous fact that Aaron Rodgers has won the last two NFL MVP Awards. The 39-year-old signal-caller does have nine multi-touchdown games, but he has yet to throw for 300 yards and he has topped 260 passing yards only once. Perhaps his fortunes will change tonight.
Running Back
Aaron Jones stands out as one of the more positive options in this matchup, which is wild considering that essentially every other player has received disparaging remarks. Jones is on his way to another 1,000-yard season, and though he has just two rushing touchdowns, he has four more as a receiver. Though he has been dealing with a leg injury, he should continue to split the workload with A.J. Dillon if the game remains close.
Dillon snapped out of the doldrums last week with a season-high 93 rushing yards and a touchdown. He added 26 more yards as a receiver, and he has reached pay dirt in consecutive games. Other running backs have combined for only eight offensive plays on the season.
Wide Receiver
Clearly Rodgers is missing Davante Adams; however, rookie Christian Watson has been scorching the field, racking up eight touchdowns over the last four games. Considering he has done this on just 15 receptions and a pair of rushing attempts, is nearly unfathomable. It also is completely unsustainable.
Fellow rookie Romeo Doubs is expected to see his first action in over a month as he recovers from an ankle injury. Coach Matt LaFleur expects him to play, but he also indicated there would not be a full workload in his return.
That leaves veterans Randall Cobb and Allen Lazard as the steady options. Cobb likely will be on the field for around half of the plays, while Lazard should see action on north of 95%. Lazard is a core play among this shaky player pool tonight, and fortunately, his salary will not break the bank.
Tight End
Robert Tonyan Jr. has just one touchdown this season, though he is tied for third on the team with seven red zone targets. He should see three or four opportunities tonight and is a neutral fantasy option. Josiah Deguara, Marcedes Lewis and Tyler Davis can be skipped on FanDuel, though this trio is at the $200 minimum salary on DraftKings. Each player has tallied one target over the last three weeks, though if forced to select one, look to 38-year-old Marcedes Lewis, as he usually is on the field for one-third of the offensive plays.
Defense/Special Teams
DraftKings rightfully boosted the salary for this unit to $5,000, though FanDuel did not. Even with the 20% premium on DraftKings, the Packers D/ST is a strong option. Anything less than five combined sacks and takeaways tonight should be considered a disappointment.
---
Latest NFL DFS Content
---
Monday Night Football Rams-Packers DFS Single-Game Strategy
The rankings below are best utilized for building out single-entry and three-max lineups, and for head-to-head and three-man formats. They provide a nice barometer for player value. However, those taking the MME approach should remember that correlation is key. This means matching a receiver or two with a quarterback in the Captain/MVP slot. That also works conversely, pairing a Captain/MVP pass catcher with his quarterback.
Week 15 Monday Night Football Rams-Packers DFS Rankings
Top 10 NFL DFS Showdown Picks For Rams-Packers
Aaron Rodgers: Still has the safest floor, though he has topped 20 fantasy points only once this season (20.4), and that was barely over the threshold, with a season-high three touchdowns.
Aaron Jones: Worthy of the multiplier slot; likely will cede his workload to Dillon if the game is out of hand.
A.J. Dillon: Should see 100 combined yards; touchdowns, of course, are up for grabs.
Cam Akers: McVay will likely run him between the tackles 15 times tonight; maybe we get lucky and Akers breaks off a 20-yarder or scores.
Christian Watson: Respect the streak.
Allen Lazard: Respect the steady volume.
Baker Mayfield: One of two starting quarterbacks in the player pool.
Mason Crosby: The greybeard is a near lock inside of 45 yards.
Green Bay D/ST: Likely will be on one-third of all rosters tonight.
Matt Gay: Continuing last season's Pro Bowl form, converting 19 of 21 field goal attempts, with both misses from beyond 50 yards.
Secondary NFL DFS Showdown Picks For Rams-Packers
Tutu Atwell: Slight discount to his counterparts gives him the edge.
Van Jefferson: Best medium-range threat.
Ben Skowronek: Best short-range option.
Tyler Higbee: Should get some hot-route looks.
Brandon Powell: Pencil him in for two targets and a carry in addition to his return duties, though keep in mind that Stokastic is projecting just 17.1 completions tonight for Mayfield, which have to be shared by this quintet.
Lottery Ticket NFL DFS Showdown Picks For Rams-Packers
Randall Cobb: Always seems to get a couple of early looks on prime time; returns punts as well.
Kyren Williams: It would seem that the rookie will get a long look in at least one game before the end of the season.
Malcolm Brown: There are likely to be quite a few third downs for Los Angeles tonight.
Romeo Doubs: Salary accounts for a full workload; his coach indicates otherwise … but coaches are not always truthful.
Robert Tonyan Jr.: His magical 11-touchdown season during the pandemic feels like a lifetime ago.
Los Angeles D/ST: Counting on too many understudies.
Austin Trammell: $400 on DraftKings; he does have merit in cash lineups if you are willing to accept a target or two as the likely outcome.
Brycen Hopkins, Marcedes Lewis and Josiah Deguara: Minimum-salary TE2s FTW!
Samori Toure and Jordan Love: Messrs. Irrelevant.
Thanks for reading to the end of this article! If you appreciate this free content and want to see more of it every day, you can help us out by sharing this article on social media!