Sunday's NBA slate features Game 2 of the NBA Finals with a scheduled tip-off of 8:30 p.m. ET on DraftKings and FanDuel. There are several options in the player pool worth analyzing to find the top NBA DFS building blocks and NBA DFS picks for DraftKings and FanDuel lineups. Will Nikola Jokic and Jamal Murray lead the Nuggets to another victory against Jimmy Butler and Bam Adebayo? Let's dig into the NBA DFS core plays.
NBA DFS Picks & Building Blocks Today: Sunday, June 4
Core Play of the Day — Nikola Jokic — Denver Nuggets
Nikola Jokic rattled off his sixth triple-double in the last seven games. He took (and made) only one field goal in the first quarter but dished out six assists. It was more of the same in the second frame, with the two-time NBA MVP sinking both of his field goal attempts while dishing out four more assists.
Jokic was perfect from the field and the line with 10 points, 10 assists and three rebounds in the first half. He finished the game with 27 points, 10 rebounds and 14 assists, accompanied by one block and one steal. DraftKings added another $800 to his salary, and he has been at the FanDuel player maximum of $17,500 for all but one game this postseason.
Looking at Stokastic's median projections. only three players are within 35 fantasy points of Jokic on both sites. Just play him.
---
Latest NBA DFS Content
---
Jamal Murray is the other dynamic fantasy producer for Denver and he notched his fourth 50-plus fantasy point performance (DraftKings scoring) in the last five games. Murray dropped in 26 points, 6 rebounds, 10 assists and a steal. while it is ridiculous to project Murray for another 50-plus fantasy point outing, anything less would be a disappointment.
Michael Porter Jr. played a postseason-high 43.1 minutes, and  although he could not find his shot from downtown and went 2-for-11 from beyond the arc, he did have 13 rebounds and a pair of blocks along with 14 points and an assist. That gives him double-digit rebounds in four of the last five games (13, 10, 10, 7 and 10). It did not seem like that trend would continue, but with him averaging 8.7 rebounds per 36 minutes, well above the 6.8 he averaged during the regular season, he projects for right around 10 rebounds with his mega-helping of playing time.
Bruce Brown Jr. led the bench unit with 21 minutes but the strong play of Kentavious Caldwell-Pope capped his upside. Both play multiple positions, though even at 30 and four years older than Brown, KCP is the better defender. Brown is no slouch himself, but his best path to additional minutes is for one of the wings to falter on offense. This duo is a coinflip and it is really a question of minutes versus efficiency. Brown does have the advantage of playing mop-up duty as he can facilitate the offense well enough for Jokic and Murray to kick back in the final quarter if Denver has a commanding lead.
Aaron Gordon was dialed in for a second consecutive game, converting 7 of 10 (70%) from the field. That was just the seventh time he had converted at least seven field goal attempts in 41 career playoff games. To his credit, three of those have come this year, but this just underscores how efficient he needs to be to make a difference in fantasy.
On the court, Gordon is actually an indispensable asset for Denver, and his defense, screens and passing are crucial — but those also are not awarded fantasy points. In plainer terms, Gordon has failed to top 20 fantasy points in four of his last six games. Denver would rather have Gordon guarding Butler on 60% of the possessions than have him expending energy looking for his own offense. Caveat emptor.
Jeff Green is still a discount dandy at $500 above the FanDuel salary floor and at $2,400 on DraftKings, but his upside is in the 12-to-15-minute range, and it is hard to envision much more than half a dozen fantasy points. Rookie Christian Braun saw just over eight minutes of court time, and that is what we should plan on him playing in Game 2 barring mop-up duty in the final frame.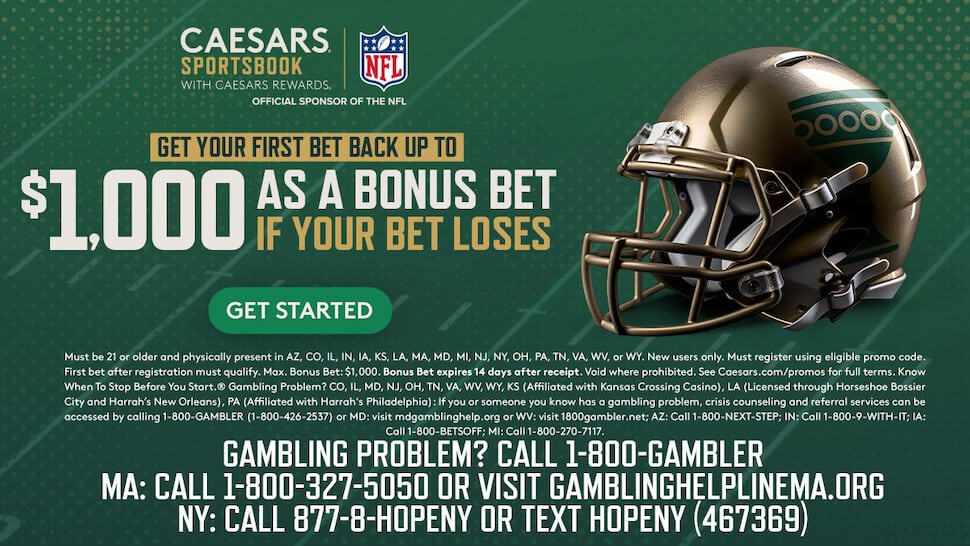 Jimmy Butler — Miami Heat
Tonight the wild cards are Caleb Martin dealing with an illness and Cody Zeller listed with a sprained right foot. For Game 2, we will likely have to consider the return of Tyler Herro, who suffered a fractured shooting hand while diving for a loose ball against the Bucks in Milwaukee during Game 1 of that series. Though the injury required surgery, this is right on the edge of the recovery window with his return target being Game 3 in Miami. 
Jimmy Butler attempted only 14 shots after averaging 20.7 in the preceding 15 games. FanDuel dropped Butler's salary by $500, and he is now at the lowest level of the playoffs and only $500 more than what he cost for the Play-In Game against Chicago. This will be just the second game in six days for Butler, who may consider this a vacation after playing "just" 38 minutes in Game 1. Butler should rally for this game, and we all know he is capable of dropping 50 fantasy points at any time.
Bam Adebayo was outstanding with a playoff career-high 25 field goal attempts resulting in 26 points for his best scoring binge this postseason. Adebayo was also active on the glass with 13 rebounds, while also dropping five dimes. The sportsbooks and pick'em sites have adjusted for this uptick, along with FanDuel, who boosted his salary by $1,000. DraftKings decided a $400 decrease was in order, so you can expect his popularity to surge on that site.
Over the last week or so, there have been a plethora of articles discussing how the Charlotte Hornets should not have given up on Martin. To be fair to Michael Jordan's vanity project, Martin had appeared in just 71 games over his first two seasons while averaging 16 minutes with 5.3 points, 2.5 rebounds, 1.3 assists and one combined block/steal. They still had plenty of young players, including Caleb's twin, Cody, plus P.J. Washington, Devonte' Graham, Miles Bridges, Jalen McDaniels and Malik Monk. Oh, and some guy named LaMelo Ball had just wrapped up his rookie season along with NBA classmates Nick Richards and Vernon Carey Jr.
If Herro didn't break his hand, Martin would probably have been a situational option seeing solid playoff minutes at the expense of any other struggling Miami guards and wings. I don't say this to besmirch Martin. He has been a key rotational player for Miami in his two seasons under coach Erik Spoelstra, playing in 131 games with 61 starts for an average of 26.3 minutes, and, for DFS gamers, about 0.75 fantasy points per minute. Martin has converted at least half of his field goal attempts in 14 of 19 games, but that success rate is well above his career average, and even if he was not under the weather, the clock is about to strike midnight for this Cinderella story.
Kevin Love has not left the bench in three games, and the only reason we should be considering him at this point is due to the uncertainty of Zeller's health. Zeller is more mobile at this point in his career, but it is not like the 30-year-old is the end-all-be-all, considering the former fourth overall selection in the 2013 NBA Draft was not on any roster until Miami brought him on board in late February. Value is scarce in the NBA Finals, so whichever of this duo sees the court could be the ticket to unlocking the otherwise amazing roster.
Update: Love announced as the starter – FREE PEEK Stokastic Projections have him for 13.8 minutes, 5.03 points, 4.21 rebounds, 0.94 assists for 12.5 DKPTs and 11.7 FDPTs
Gabe Vincent was solid on Thursday with 19 points, two rebounds, five assists and a block. Even better, he went 5-for-10 from beyond the arc, though it was not enough to offset the inefficient play from Max Strus, who missed each and every one of his 10 attempts, including nine from downtown. Chalk this up to bad luck for Strus, as he did have five rebounds and three assists in just 21 minutes, which is more than he typically contributes outside of the scoring column.
Duncan Robinson pulled off an impressive impersonation of hot garbage in Game 1 and FanDuel ($6,500) saw fit to drop him back down to a postseason low. DraftKings ($3,800) handed out a similarly low salary, so now Robinson is back on the radar — and is hopefully being eschewed by the casuals who are perusing recent game logs. The half-dozen field goal attempts and 20 minutes on the court are in line with expectations for Robinson, so expect a return to 15-18 fantasy points on Sunday.

The triple-winner of Game 1 was Haywood Highsmith. Highsmith not only got some mop-up run but also got nearly 7.5 minutes of run in the second quarter. He rewarded those who trusted the analysis I wrote for Game 1. That said, this isn't a victory lap — Highsmith supporters got what was essentially the best-case scenario in the series opener. However, another 18-20 minutes in this matchup does make sense, and we know that coach Spoelstra has gone to Highsmith in the two regular-season meetings between these squads.
The main impediment for Highsmith on DraftKings is the salary increase from $1,400 to $3,200. While he is one of the better discounts, he rates out as a neutral option from a point-per-dollar perspective.
Kyle Lowry looks like he is going to be impactful in this series. The veteran point guard is no stranger to the postseason. His savvy play could be the variable the Heat need to keep pace with Denver's ruthless scoring efficiency. Lowry could easily supplant Martin, Strus or Robinson if they struggle, and suddenly, he would be looking at 30ish minutes. DraftKings ($5,200) has Lowry at his lowest level in 13 games and he is at his second lowest during that same stretch on FanDuel ($8,500).
Additional NBA DFS Building Blocks Pick — Sports Betting Opportunities
Michael Porter Jr. currently looks like the best option on BetMGM, with his points prop set to only 15.5. Though the Seattle native has topped this mark only twice in his last seven games, he has been in the mix every time (14, 15, 14, 16, 15, 10 and 19). The catch is that he played 31 or fewer minutes in three of those games. However, his baseline tonight is closer to 40 minutes in a tight game. On Thursday, Porter Jr. was just 2-for-11 from downtown. However, in the eight preceding home playoff games, the 24-year-old was 21-for-46 for a strong 45.7% conversion rate behind the arc.
NBA Bet Pro currently has Porter Jr. projected for 40.7 minutes and 17.74 points. This wager is currently available at -105 on BetMGM. The new "True Odds" feature indicates this should really be a -125 line, and even with only a 56% probability of success, this wager has a wicked 10% expected ROI. Act now, as this line is not going to be available much beyond lunchtime.
Keep in mind that, with only one NBA matchup today, finding major value is unlikely, so consider using bonus bets and boosters to aid in the quest to remain profitable.
Did you know that you can get one free month of Stokastic+ Platinum for signing up and making your first bet at BetMGM? Claim here today!
Final Thoughts on NBA DFS Picks & Building Blocks Today
When you start to build your DFS lineups, be sure to let us do the heavy lifting for you by tuning into the Stokastic NBA Live Before Lock show at 7:00 p.m. ET on YouTube, brought to you by Sleeper – new users, use this link receive a first deposit match up to $100.