Formula 1 is in Barcelona, Spain this weekend and we've got plenty of Spanish Grand Prix DFS picks to help you.
If you missed qualifying, you missed some exciting driving! Q1 was red-flagged early due to gravel on the track and allowed the track to dry up a bit. It didn't warm up enough for Ferrari's Charles Leclerc who failed to even make it out of Q1 and will be starting down in 19th place. Q2 had its own surprises as Sergio Perez and George Russell failed to make it to Q3 and will also start in the bottom half of the grid.
The starting grid is not what some may be used to seeing this weekend as only one Red Bull, Ferrari, and Mercedes driver will be starting in the top half of the grid, while two McLaren drivers, two Alpine drivers and two Aston Martin drivers will be starting in the top half.
*Pierre Gasly was given a six-place grid penalty hours after qualifying and will be starting from 10th place.
F1 Spanish Grand Prix DFS Picks
Constructor: Alpine ($5,500 DraftKings)
This week's top constructor choices are none other than Alpine and McLaren. With Mercedes, Ferrari, and Red Bull all having one driver start in the bottom half of the grid, their prices are simply too high for cash game builds. Alpine or McLaren make the most sense when constructing cash game lineups because of their elevated floors. Alpine has a driver starting in fourth and the other in seventh, which already sets them up nicely for a double-points finish. One could even contend for a podium.
Alpine had their best results of the year last weekend in Monaco as they put up 28 DK points with a third and seventh place finish. With the penalty to Gasly, Alpine's value will take a hit. McLaren is even more viable now with Piastri starting in front of Gasly in ninth.
Constructor: McLaren ($4,400 DraftKings)
A lot of the same points could be made for McLaren, unfortunately they are being held back by their second driver Oscar Piastri. Lando Norris performed magically in qualifying and is starting in third place while his teammate Piastri is back in 10th. Both are in the top half of the grid and Piastri has done well recently to not lose many positions on Sunday like he did in his first two races of the season. McLaren is priced too cheap compared to the other top constructors who have their work cut out for them on Sunday. McLaren is the second option behind Alpine because of Alpine's stronger 1-2 driver lineup, but Norris may have the highest ceiling of all four drivers.

Constructor: Ferrari ($9,300 DraftKings)
In GPPs, the constructor spot is wide open. Both Alpine and McLaren make sense in cash games and to an extent GPPs as well, but any of the top four priced options are surely in play. Red Bull is starting in first and 11th which should see them score one of the highest totals if Perez is able to move up. Ferrari is a bit of a concern with Leclerc starting in 19th, but there is still a strong chance we see him finish inside the top 10 with a double points score too. Mercedes is starting in fifth and 12th, but in GPPs, they will be lower-owned than they should be. Last but not least, Aston Martin has both drivers starting in the top half of the grid in sixth and ninth. Using any of these constructors will force DFS players to be much more selective about their drivers as it will not allow a Verstappen – Norris – Sainz build to be possible.
Driver: Max Verstappen ($14,600 DraftKings; P1)
Max Verstappen looks like he's playing a completely different game right now. Fade at your own risk in GPPs, but in cash he is the main focus. Starting in first while the other five most expensive drivers are starting in fifth or worse, lock and load at the captain spot and differentiate somewhere else.
Driver: Carlos Sainz ($7,400 DraftKings; P2)
The native Spaniard sure surprised fans not only to out-qualify his team mate Charles Leclerc, but also out-qualified his fellow countryman Fernando Alonso. Sainz has a good feel around this track and is looking for his first podium of the season here in Spain. He is a strong second driver when starting lineups. With his team mate starting near the back of the pack, Sainz will have a massive advantage for the bonus five points on DraftKings.
Driver: Lando Norris ($5,800 DraftKings; P3)
Lando Norris starting third was not something I thought I would say this year even! The McLaren has come alive of late with both Norris and team mate Oscar Piastri qualifying in the top 10 after starting 10th and 11th last week in Monaco. Norris was only able to turn in a 9th place finish last week, but he should be able to contend for a podium here in Spain. He is a fantastic value play in the mid range this week for multiple reasons. Starting lineups with Verstappen at captain, then Norris and Sainz in the driver spots will be a very common starting build, but all project as some of the top plays at their prices.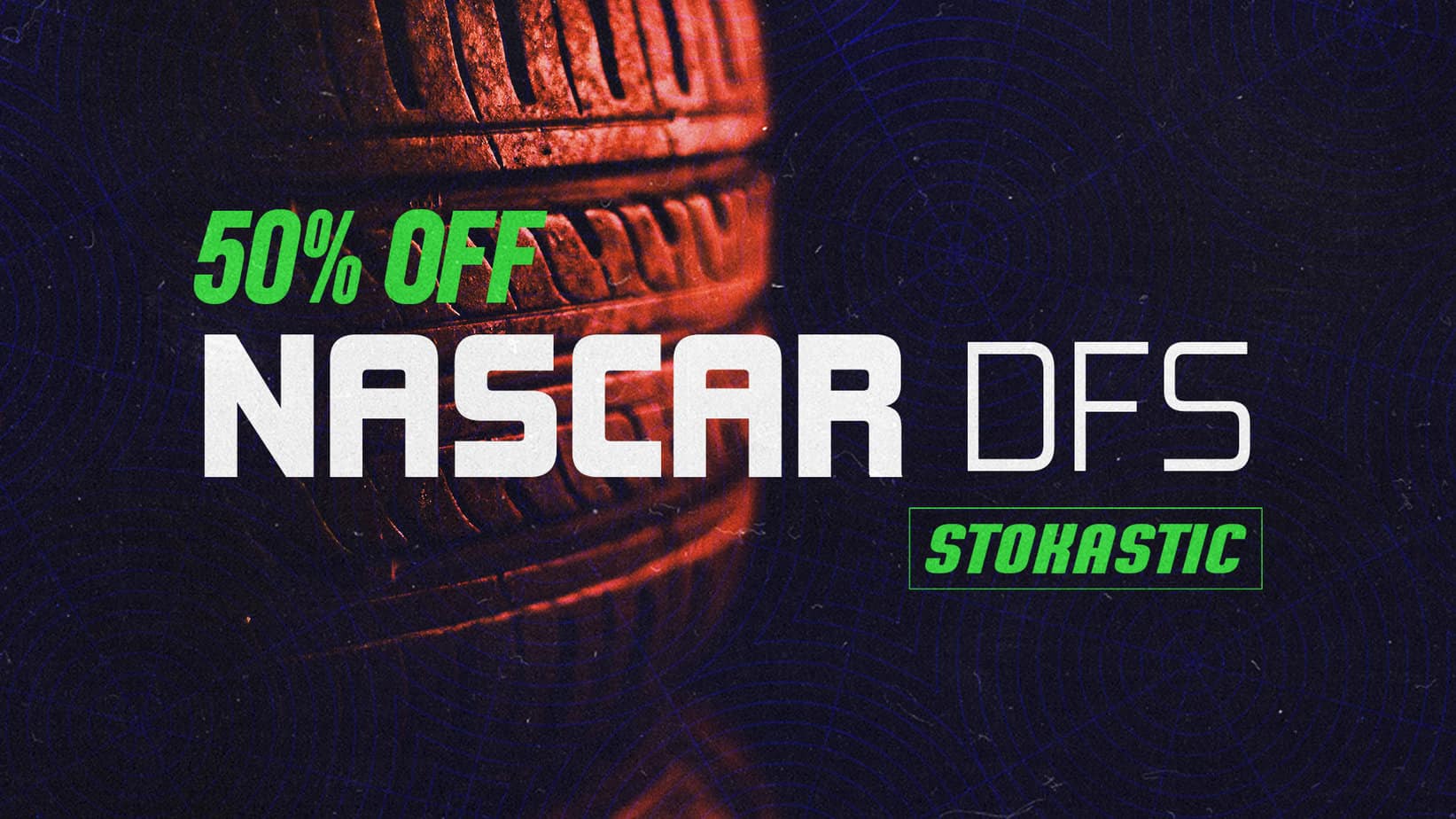 Driver: Pierre Gasly ($5,600 DraftKings; P10) or Esteban Ocon ($6,200 DraftKings; P6)
This could be the make or break decision for lineups. Because DFS players have plenty of mid-range options this weekend, picking between which Alpine driver will do better could be the different between winning and losing this weekend in large-field GPPs. Having one of the Alpine drivers in GPPs is a priority. Choosing the right Alpine driver in cash will be necessary. Gasly originally qualified in fourth place but after his six grid penalty, he will be staring back in 10th place. This should affect Gasly's ownership with Esteban Ocon being more popular now.
Driver: Nyck De Vries ($3,000 DraftKings; P14)
Nyck De Vries is starting to push his team mate Yuki Tsunoda. De Vries clearly needed a couple races to get familiar with the F1 car but has put together back-to-back strong qualifying sessions and was even able to beat Tsunoda last weekend in Monaco. He was even able to out-qualify Tsunoda this weekend and will be starting just ahead of Yuki. De Vries comes in as one of the best value options on the slate according to Stokastic's model.
Driver: Guanyu Zhou ($3,400 DraftKings; P13)
Speaking of bottom barrel priced drivers, Alfa Romeo's Guanyu Zhou out-qualified team mate Valtteri Bottas by three positions on Saturday. This will be Zhou's best starting position since the second race of the season at the Saudi Arabian Grand Prix. Zhou and De Vries are both great last drivers this weekend when constructing lineups.
Nico Hulkenberg ($4,600 DraftKings; P7)
The HAAS team has combined for three top 10 finishes this season, two of them by Kevin Magnussen and one by Nico Hulkenberg. While there is some risk that Hulkenberg doesn't even finish inside the points, he is starting nine places in front of his team mate Magnussen and his pricing fits very well with the previous names in this write-up. In cash games he will fit much more comfortably, but he could be worth a pivot in GPPs as he should see some of the higher ownership in the sub $5,000 price range. A spicy contrarian GPP play this weekend is Alex Albon who should get minimal ownership starting back in 18th place and being more expensive than the HAAS driver. There is a chance we see Albon move up some positions and Hulkenberg fall back which would lead to Albon being the optimal play in this range.
Final F1 DFS Picks & Summary
Cash game lineups should be more straight forward than usual this week because of the starting grid formation. Starting with Verstappen in the captain spot, then plugging in Sainz, Norris and an Alpine driver make sense. After that, DFS players will have to make the choice on rostering either McLaren or Alpine in the constructor spot.
For GPP lineups, this is where things can get messy. Expect the unexpected and paying up for a constructor should be a contrarian build this weekend. A Verstappen at captain – Red Bull stack is almost impossible as that combination leaves just $14,600 for the remaining four driver spots. If DFS players believe that Leclerc can figure it out on Sunday at a wide open track then Ferrari could be the top priority with Verstappen at captain, Ferrari at constructor and Sainz in a driver spot leaves $11,400 for the remaining three drivers. Lando Norris won't be able to fit into this build, but using De Vries and Zhou will leave $5,000 for the final driver.