Greg Ehrenberg and Chris Spags unveil how to use the ALL NEW Stokastic NFL DFS Contest Sims Tools! The guys will go over all of the NFL DFS picks for Week 12 on DraftKings and FanDuel, and tell you the best way to create your NFL lineups using the Stokastic tools.
Week 12 NFL DFS Picks, Stacks & Strategy | NFL DFS Sims
NFL Betting Tools
Head over to OddsShopper and check out all of the top NFL game lines, player props, team futures and player futures! OddsShopper shops all the best odds from the top sportsbooks, like DraftKings, FanDuel, BetMGM and Caesars and finds you the best odds, expected win rates and returns on investment across the industry.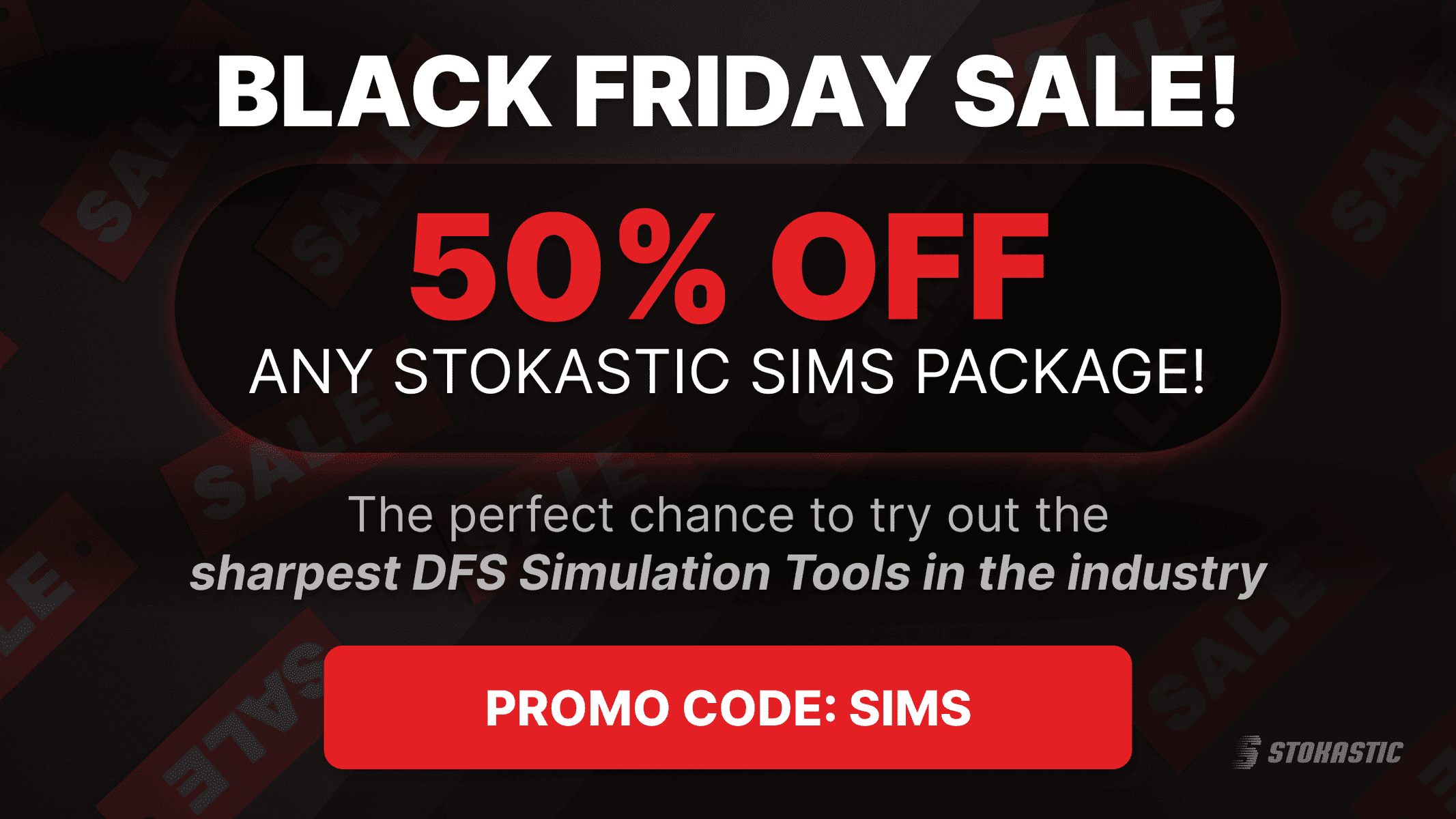 Stokastic NFL DFS Tools
Our projections are managed by some of the best NFL DFS players in the world and updated throughout the day as more information becomes available up until the last game kicks off. Projections are an integral part of a winning process, and using Stokastic's projections provides you a system that's proven to win money in tournaments over several seasons of action.
You should note that last-minute injury reports will impact not only the injured players' or their replacements' ownership but can affect overall roster construction, and therefore every other player on the slate.
The Stokastic Top Stacks Tool tells you the probability that the QB + receiver combo will be the highest-scoring of the week. Stokastic averaged the probabilities for top-scoring with one receiver and two receivers together. It also breaks down the average salary of skill position players weighted by ownership, the top stack fantasy points per dollar of salary spent, how often the team is expected to rush on any given play during the game (a lower rush percentage means the quarterback will be throwing more often), and Stokastic's rating of the quality of the stack, taking into consideration key variables like top stack probability, top value probability and ownership.
Editor note: Looking for the best DFS contest simulator? We have you covered.