NHL DFS Data Central Preview
| Name | Fpts | Position | Team | Line | PP | Opponent | Salary | Value | Points Rank | Value Rank | Team total | Main Ownership % |
| --- | --- | --- | --- | --- | --- | --- | --- | --- | --- | --- | --- | --- |
| Boone Jenner | 10.47 | C | CBJ | 1 | 1 | MTL | 6,400 | 1.6 | C | C | 3 | 28.9 |
| Kirill Marchenko | 9.51 | W | CBJ | 1 | 1 | MTL | 5,000 | 1.9 | C | B | 3 | 27.9 |
| John Gaudreau | 11.58 | W | CBJ | 1 | 1 | MTL | 4,600 | 2.5 | B | A | 3 | 33.1 |
| Patrik Laine | 10.19 | W | CBJ | 2 | 1 | MTL | 5,400 | 1.9 | C | B | 3 | 20.3 |
| Adam Fantilli | 9.90 | C | CBJ | 2 | 2 | MTL | 4,200 | 2.4 | C | A | 3 | 23.9 |
| Alexandre Texier | 4.76 | W | CBJ | 2 | | MTL | 2,600 | 1.8 | E | B | 3 | 13.9 |
| Dmitri Voronkov | 6.67 | W | CBJ | 3 | 2 | MTL | 3,400 | 2.0 | | | | 4.2 |
| Cole Sillinger | 6.08 | C | CBJ | 3 | | MTL | 2,900 | 2.1 | E | A | 3 | 5.6 |
| Yegor Chinakhov | 5.84 | W | CBJ | 3 | 2 | MTL | 2,600 | 2.2 | E | A | 3 | 6.1 |
| Justin Danforth | 7.17 | W | CBJ | 4 | | MTL | 3,000 | 2.4 | E | A | 3 | 1.2 |
| Sean Kuraly | 5.22 | C | CBJ | 4 | | MTL | 2,800 | 1.9 | E | B | 3 | 0.7 |
| Eric Robinson | 4.52 | W | CBJ | 4 | | MTL | 2,500 | 1.8 | E | B | 3 | 0.2 |
| Zach Werenski | 10.78 | D | CBJ | 0 | 1 | MTL | 5,300 | 2.0 | B | A | 3 | 27.8 |
| Adam Boqvist | 5.97 | D | CBJ | 0 | 2 | MTL | 3,000 | 2.0 | E | B | 3 | 7.4 |
| Ivan Provorov | 7.99 | D | CBJ | 0 | 2 | MTL | 4,300 | 1.9 | D | B | 3 | 17.7 |
| David Jiricek | 4.24 | D | CBJ | 0 | | MTL | 2,500 | 1.7 | E | C | 3 | 0.2 |
| Erik Gudbranson | 6.87 | D | CBJ | 0 | | MTL | 4,000 | 1.7 | E | C | 3 | 1.4 |
| Jake Bean | 5.39 | D | CBJ | 0 | | MTL | 2,600 | 2.1 | E | A | 3 | 1.2 |
| Alex DeBrincat | 9.59 | W | DET | 1 | 1 | NYR | 7,900 | 1.2 | C | E | 2 | 3.3 |
| Lucas Raymond | 6.83 | W | DET | 1 | 1 | NYR | 5,200 | 1.3 | E | E | 2 | 2.9 |
| J.T. Compher | 6.44 | C | DET | 1 | 1 | NYR | 4,000 | 1.6 | E | C | 2 | 3.9 |
| Robby Fabbri | 4.25 | W | DET | 2 | 2 | NYR | 4,700 | 0.9 | E | E | 2 | 0.1 |
| Andrew Copp | 5.55 | C | DET | 2 | 2 | NYR | 4,400 | 1.3 | E | E | 2 | 0.1 |
| Jonatan Berggren | 5.19 | W | DET | 2 | | NYR | 2,900 | 1.8 | E | C | 2 | 0.1 |
| David Perron | 8.18 | W | DET | 3 | 1 | NYR | 4,200 | 1.9 | D | B | 2 | 1.8 |
| Joe Veleno | 4.33 | W | DET | 3 | 2 | NYR | 3,500 | 1.2 | E | E | 2 | 0.5 |
| Michael Rasmussen | 6.27 | W | DET | 3 | | NYR | 3,200 | 2.0 | E | B | 2 | 1.1 |
| Daniel Sprong | 7.74 | W | DET | 4 | 2 | NYR | 4,800 | 1.6 | D | C | 2 | 1.1 |
| Christian Fischer | 4.21 | C | DET | 4 | | NYR | 2,600 | 1.6 | E | C | 2 | 0.1 |
| Klim Kostin | 2.85 | W | DET | 4 | | NYR | 2,500 | 1.1 | E | E | 2 | 0.1 |
| Moritz Seider | 8.60 | D | DET | 0 | 2 | NYR | 5,500 | 1.6 | D | D | 2 | 9.8 |
| Jake Walman | 7.03 | D | DET | 0 | | NYR | 5,100 | 1.4 | E | E | 2 | 0.6 |
| Jeff Petry | 6.38 | D | DET | 0 | | NYR | 3,900 | 1.6 | E | C | 2 | 0.8 |
| Ben Chiarot | 5.93 | D | DET | 0 | | NYR | 3,600 | 1.6 | E | C | 2 | 1.4 |
| Shayne Gostisbehere | 7.47 | D | DET | 0 | 1 | NYR | 4,800 | 1.6 | E | D | 2 | 4.8 |
| Olli Maatta | 4.07 | D | DET | 0 | | NYR | 2,600 | 1.6 | E | D | 2 | 0.2 |
| Adrian Kempe | 10.78 | W | LA | 1 | 1 | WSH | 7,500 | 1.4 | B | D | 3 | 15.2 |
| Anze Kopitar | 9.23 | C | LA | 1 | 1 | WSH | 6,200 | 1.5 | C | D | 3 | 13.8 |
| Quinton Byfield | 6.72 | W | LA | 1 | 1 | WSH | 4,300 | 1.6 | E | D | 3 | 10.8 |
| Kevin Fiala | 10.95 | W | LA | 2 | 1 | WSH | 6,600 | 1.7 | B | C | 3 | 16.8 |
| Trevor Moore | 9.55 | W | LA | 2 | 2 | WSH | 6,100 | 1.6 | C | D | 3 | 13.6 |
| Phillip Danault | 8.49 | C | LA | 2 | 2 | WSH | 4,500 | 1.9 | D | B | 3 | 16.5 |
| Pierre-Luc Dubois | 8.76 | C | LA | 3 | 2 | WSH | 4,700 | 1.9 | D | B | 3 | 8.5 |
| Carl Grundstrom | 5.40 | W | LA | 3 | | WSH | 3,200 | 1.7 | E | C | 3 | 4.1 |
| Alex Laferriere | 5.91 | W | LA | 3 | | WSH | 3,100 | 1.9 | E | B | 3 | 4.6 |
| Arthur Kaliyev | 8.24 | W | LA | 4 | 2 | WSH | 4,100 | 2.0 | D | A | 3 | 2.7 |
| Trevor Lewis | 5.60 | C | LA | 4 | | WSH | 2,700 | 2.1 | E | A | 3 | 1.1 |
| Jaret Anderson-Dolan | 4.37 | W | LA | 4 | | WSH | 2,500 | 1.7 | E | C | 3 | 0.1 |
| Drew Doughty | 7.76 | D | LA | 0 | 1 | WSH | 4,700 | 1.7 | D | C | 3 | 14.7 |
| Mikey Anderson | 6.47 | D | LA | 0 | | WSH | 3,700 | 1.7 | E | C | 3 | 1.1 |
| Matt Roy | 8.34 | D | LA | 0 | | WSH | 4,200 | 2.0 | D | B | 3 | 8.4 |
| Vladislav Gavrikov | 5.63 | D | LA | 0 | | WSH | 3,100 | 1.8 | E | B | 3 | 2 |
| Jordan Spence | 4.99 | D | LA | 0 | 2 | WSH | 2,900 | 1.7 | E | C | 3 | 3.5 |
| Andreas Englund | 3.25 | D | LA | 0 | | WSH | 2,500 | 1.3 | E | E | 3 | 0.1 |
| Nick Suzuki | 8.64 | C | MTL | 1 | 1 | CBJ | 5,700 | 1.5 | D | D | 3 | 12.7 |
| Brendan Gallagher | 8.19 | W | MTL | 1 | 2 | CBJ | 4,000 | 2.0 | D | A | 3 | 11.3 |
| Alex Newhook | 6.38 | W | MTL | 1 | 2 | CBJ | 3,800 | 1.7 | E | C | 3 | 8.3 |
| Cole Caufield | 11.57 | W | MTL | 2 | 1 | CBJ | 7,300 | 1.6 | B | D | 3 | 21.6 |
| Christian Dvorak | 7.06 | C | MTL | 2 | | CBJ | 3,100 | 2.3 | E | A | 3 | 18.4 |
| Juraj Slafkovsky | 6.70 | W | MTL | 2 | 2 | CBJ | 3,100 | 2.2 | E | A | 3 | 16.1 |
| Sean Monahan | 8.29 | C | MTL | 3 | 1 | CBJ | 4,900 | 1.7 | D | C | 3 | 10.7 |
| Josh Anderson | 6.90 | W | MTL | 3 | 1 | CBJ | 3,300 | 2.1 | E | A | 3 | 10.1 |
| Joel Armia | 6.10 | W | MTL | 3 | | CBJ | 2,500 | 2.4 | E | A | 3 | 7.5 |
| Jesse Ylonen | 5.71 | W | MTL | 4 | | CBJ | 2,900 | 2.0 | E | B | 3 | 0.1 |
| Tanner Pearson | 4.48 | W | MTL | 4 | 2 | CBJ | 2,800 | 1.6 | E | C | 3 | 0.8 |
| Jake Evans | 4.29 | C | MTL | 4 | | CBJ | 2,500 | 1.7 | E | C | 3 | 0.2 |
| Mike Matheson | 11.63 | D | MTL | 0 | | CBJ | 7,000 | 1.7 | B | C | 3 | 22.5 |
| Justin Barron | 6.32 | D | MTL | 0 | 2 | CBJ | 3,500 | 1.8 | E | B | 3 | 7.8 |
| Kaiden Guhle | 8.71 | D | MTL | 0 | | CBJ | 5,800 | 1.5 | D | D | 3 | 2.6 |
| Gustav Lindstrom | 4.17 | D | MTL | 0 | | CBJ | 2,700 | 1.5 | E | D | 3 | 0.3 |
| Johnathan Kovacevic | 4.44 | D | MTL | 0 | | CBJ | 2,900 | 1.5 | E | D | 3 | 0.3 |
| Jayden Struble | 3.32 | D | MTL | 0 | | CBJ | 2,500 | 1.3 | E | E | 3 | 0.1 |
| Chris Kreider | 9.76 | W | NYR | 1 | 1 | DET | 6,900 | 1.4 | C | D | 3 | 17.8 |
| Mika Zibanejad | 12.99 | C | NYR | 1 | 1 | DET | 7,100 | 1.8 | A | B | 3 | 23.6 |
| Blake Wheeler | 6.71 | W | NYR | 1 | 2 | DET | 3,900 | 1.7 | E | C | 3 | 15.1 |
| Artemi Panarin | 11.83 | W | NYR | 2 | 1 | DET | 8,400 | 1.4 | B | D | 3 | 19.6 |
| Vincent Trocheck | 11.46 | C | NYR | 2 | 1 | DET | 5,900 | 1.9 | B | B | 3 | 24 |
| Alexis Lafreniere | 6.99 | W | NYR | 2 | 2 | DET | 4,400 | 1.6 | E | D | 3 | 16.4 |
| Nick Bonino | 5.72 | C | NYR | 3 | | DET | 2,900 | 2.0 | E | B | 3 | 1.5 |
| Will Cuylle | 3.24 | W | NYR | 3 | 2 | DET | 2,500 | 1.3 | E | E | 3 | 0.5 |
| Jonny Brodzinski | 3.98 | W | NYR | 3 | | DET | 2,500 | 1.6 | E | D | 3 | 0.8 |
| Tyler Pitlick | 3.26 | W | NYR | 4 | | DET | 2,500 | 1.3 | E | E | 3 | 0.1 |
| Jimmy Vesey | 4.98 | W | NYR | 4 | | DET | 2,500 | 2.0 | E | B | 3 | 0.4 |
| Barclay Goodrow | 4.54 | C | NYR | 4 | | DET | 2,500 | 1.8 | E | B | 3 | 0.4 |
| Adam Fox | 9.71 | D | NYR | 0 | 1 | DET | 5,200 | 1.9 | C | B | 3 | 24.8 |
| Ryan Lindgren | 4.92 | D | NYR | 0 | | DET | 3,000 | 1.6 | E | C | 3 | 0.4 |
| Jacob Trouba | 11.59 | D | NYR | 0 | | DET | 6,000 | 1.9 | B | B | 3 | 7.2 |
| K'Andre Miller | 6.32 | D | NYR | 0 | 2 | DET | 3,400 | 1.9 | E | B | 3 | 5.6 |
| Erik Gustafsson | 6.60 | D | NYR | 0 | 2 | DET | 4,400 | 1.5 | E | D | 3 | 3 |
| Braden Schneider | 4.61 | D | NYR | 0 | | DET | 3,100 | 1.5 | E | D | 3 | 0.3 |
| Alex Ovechkin | 12.78 | W | WSH | 1 | 1 | LA | 7,600 | 1.7 | A | C | 2 | 22.5 |
| Tom Wilson | 9.32 | W | WSH | 1 | 1 | LA | 4,900 | 1.9 | C | B | 2 | 20.4 |
| Evgeny Kuznetsov | 8.78 | C | WSH | 1 | 1 | LA | 4,600 | 1.9 | D | B | 2 | 21.7 |
| Dylan Strome | 6.88 | C | WSH | 2 | 2 | LA | 4,800 | 1.4 | E | D | 2 | 2.1 |
| Connor McMichael | 5.33 | W | WSH | 2 | 2 | LA | 3,700 | 1.4 | E | D | 2 | 1.4 |
| Matthew Phillips | 4.35 | W | WSH | 2 | | LA | 2,700 | 1.6 | | | | 0.9 |
| Aliaksei Protas | 4.49 | W | WSH | 3 | 2 | LA | 2,800 | 1.6 | E | C | 2 | 0.2 |
| Sonny Milano | 3.90 | W | WSH | 3 | | LA | 2,700 | 1.4 | E | D | 2 | 0.1 |
| Hendrix Lapierre | 2.71 | C | WSH | 3 | | LA | 2,600 | 1.0 | E | E | 2 | 0.1 |
| Nic Dowd | 4.93 | C | WSH | 4 | | LA | 3,000 | 1.6 | E | C | 2 | 0.5 |
| Beck Malenstyn | 6.25 | W | WSH | 4 | | LA | 3,000 | 2.1 | E | A | 2 | 0.4 |
| Anthony Mantha | 4.94 | W | WSH | 4 | 1 | LA | 2,700 | 1.8 | E | B | 2 | 0.5 |
| John Carlson | 11.73 | D | WSH | 0 | 1 | LA | 6,800 | 1.7 | B | C | 2 | 17.8 |
| Martin Fehervary | 4.26 | D | WSH | 0 | | LA | 3,200 | 1.3 | E | E | 2 | 0.1 |
| Nick Jensen | 4.76 | D | WSH | 0 | | LA | 2,800 | 1.7 | E | C | 2 | 0.4 |
| Joel Edmundson | 4.28 | D | WSH | 0 | | LA | 2,500 | 1.7 | E | C | 2 | 0.7 |
| Rasmus Sandin | 6.77 | D | WSH | 0 | 2 | LA | 4,100 | 1.7 | E | C | 2 | 5.8 |
| Trevor van Riemsdyk | 5.54 | D | WSH | 0 | | LA | 3,300 | 1.7 | E | C | 2 | 0.8 |
| Darcy Kuemper | 9.43 | G | WSH | 0 | | LA | 7,000 | 1.3 | E | E | 2 | 12.9 |
| Cam Talbot | 14.16 | G | LA | 0 | | WSH | 8,400 | 1.7 | A | C | 3 | 25.3 |
| Ville Husso | 9.40 | G | DET | 0 | | NYR | 7,100 | 1.3 | E | E | 2 | 5.7 |
| Igor Shesterkin | 13.49 | G | NYR | 0 | | DET | 8,300 | 1.6 | B | C | 3 | 29.5 |
| Samuel Montembeault | 12.13 | G | MTL | 0 | | CBJ | 7,500 | 1.6 | C | C | 3 | 12.4 |
| Elvis Merzlikins | 10.62 | G | CBJ | 0 | | MTL | 7,900 | 1.3 | E | E | 3 | 14.3 |
| Jonathan Quick | 0.00 | G | N/A | 0 | | N/A | 8,300 | 0.0 | | | | |
| Pheonix Copley | 0.00 | G | N/A | 0 | | N/A | 8,200 | 0.0 | | | | |
| Dylan Larkin | 0.00 | C | N/A | 0 | | N/A | 8,200 | 0.0 | | | | |
| Spencer Martin | 0.00 | G | N/A | 0 | | N/A | 7,700 | 0.0 | | | | |
| Daniil Tarasov | 0.00 | G | N/A | 0 | | N/A | 7,700 | 0.0 | | | | |
| Sam Montembeault | 0.00 | G | N/A | 0 | | N/A | 7,500 | 0.0 | C | C | 3 | 12.4 |
| Jake Allen | 0.00 | G | N/A | 0 | | N/A | 7,500 | 0.0 | | | | |
| Cayden Primeau | 0.00 | G | N/A | 0 | | N/A | 7,300 | 0.0 | | | | |
| Carey Price | 0.00 | G | N/A | 0 | | N/A | 7,300 | 0.0 | | | | |
| James Reimer | 0.00 | G | N/A | 0 | | N/A | 7,100 | 0.0 | | | | |
| Charlie Lindgren | 0.00 | G | N/A | 0 | | N/A | 7,000 | 0.0 | | | | |
| Alex Lyon | 0.00 | G | N/A | 0 | | N/A | 6,900 | 0.0 | | | | |
| Louis Domingue | 0.00 | G | N/A | 0 | | N/A | 6,500 | 0.0 | | | | |
| Patrick Kane | 0.00 | W | N/A | 0 | | N/A | 5,600 | 0.0 | | | | |
| Viktor Arvidsson | 0.00 | W | N/A | 0 | | N/A | 5,100 | 0.0 | | | | |
| Johnny Gaudreau | 0.00 | W | N/A | 0 | 1 | N/A | 4,600 | 0.0 | B | A | 3 | 33.1 |
| Jack Roslovic | 0.00 | W | N/A | 0 | | N/A | 4,500 | 0.0 | | | | |
| Damon Severson | 0.00 | D | N/A | 0 | | N/A | 3,800 | 0.0 | | | | |
| Filip Chytil | 0.00 | C | N/A | 0 | | N/A | 3,700 | 0.0 | | | | |
| T.J. Oshie | 0.00 | W | N/A | 0 | | N/A | 3,600 | 0.0 | | | | |
| David Savard | 0.00 | D | N/A | 0 | | N/A | 3,200 | 0.0 | | | | |
| Andrew Peeke | 0.00 | D | N/A | 0 | | N/A | 2,800 | 0.0 | | | | |
| Nicklas Backstrom | 0.00 | C | N/A | 0 | | N/A | 2,800 | 0.0 | | | | |
| Jordan Harris | 0.00 | D | N/A | 0 | | N/A | 2,700 | 0.0 | | | | |
| Blake Lizotte | 0.00 | C | N/A | 0 | | N/A | 2,700 | 0.0 | | | | |
| Nicolas Aube-Kubel | 0.00 | W | N/A | 0 | | N/A | 2,600 | 0.0 | | | | |
| Lucas Johansen | 0.00 | D | N/A | 0 | | N/A | 2,600 | 0.0 | | | | |
| Kirby Dach | 0.00 | C | N/A | 0 | | N/A | 2,500 | 0.0 | | | | |
| Mathieu Olivier | 0.00 | W | N/A | 0 | | N/A | 2,500 | 0.0 | | | | |
| Emil Bemstrom | 0.00 | W | N/A | 0 | | N/A | 2,500 | 0.0 | | | | |
| Michael Pezzetta | 0.00 | W | N/A | 0 | | N/A | 2,500 | 0.0 | | | | |
| Rafael Harvey-Pinard | 0.00 | W | N/A | 0 | | N/A | 2,500 | 0.0 | | | | |
| Mattias Norlinder | 0.00 | D | N/A | 0 | | N/A | 2,500 | 0.0 | | | | |
| Chris Wideman | 0.00 | D | N/A | 0 | | N/A | 2,500 | 0.0 | | | | |
| Arber Xhekaj | 0.00 | D | N/A | 0 | | N/A | 2,500 | 0.0 | | | | |
| Max Pacioretty | 0.00 | W | N/A | 0 | | N/A | 2,500 | 0.0 | | | | |
| Alexander Alexeyev | 0.00 | D | N/A | 0 | | N/A | 2,500 | 0.0 | | | | |
| Dylan McIlrath | 0.00 | D | N/A | 0 | | N/A | 2,500 | 0.0 | | | | |
| Hardy Haman Aktell | 0.00 | D | N/A | 0 | | N/A | 2,500 | 0.0 | | | | |
| Jacob Moverare | 0.00 | D | N/A | 0 | | N/A | 2,500 | 0.0 | | | | |
| Tobias Bjornfot | 0.00 | D | N/A | 0 | | N/A | 2,500 | 0.0 | | | | |
| Austin Czarnik | 0.00 | C | N/A | 0 | | N/A | 2,500 | 0.0 | | | | |
| Adam Edstrom | 0.00 | W | N/A | 0 | | N/A | 2,500 | 0.0 | | | | |
| Kaapo Kakko | 0.00 | W | N/A | 0 | | N/A | 2,500 | 0.0 | | | | |
| Matt Luff | 0.00 | W | N/A | 0 | | N/A | 2,500 | 0.0 | | | | |
| Zac Jones | 0.00 | D | N/A | 0 | | N/A | 2,500 | 0.0 | | | | |
| Justin Holl | 0.00 | D | N/A | 0 | | N/A | 2,500 | 0.0 | | | | |
You're seeing a PREVIEW of our industry-leading NHL DFS data. The preview does not contain all players for the upcoming slate.
Sign up for a premium NHL DFS membership now to get:
Advanced data for all Daily Fantasy Sports operators, including DraftKings, FanDuel, Yahoo, and more
Real-time updates throughout the day for ALL PLAYERS every time a new lineup is released or an injury happens
File downloads for all data in Excel, CSV, and other formats
Sorting, filtering, and search built in to tables
Ownership for all NHL slates, including express, night, early, and more
Access to premium Discord, and a whole lot more
Includes a 3-Day trial for new users to try us out risk free!
Dominate Your Hockey DFS Contests With Stokastic+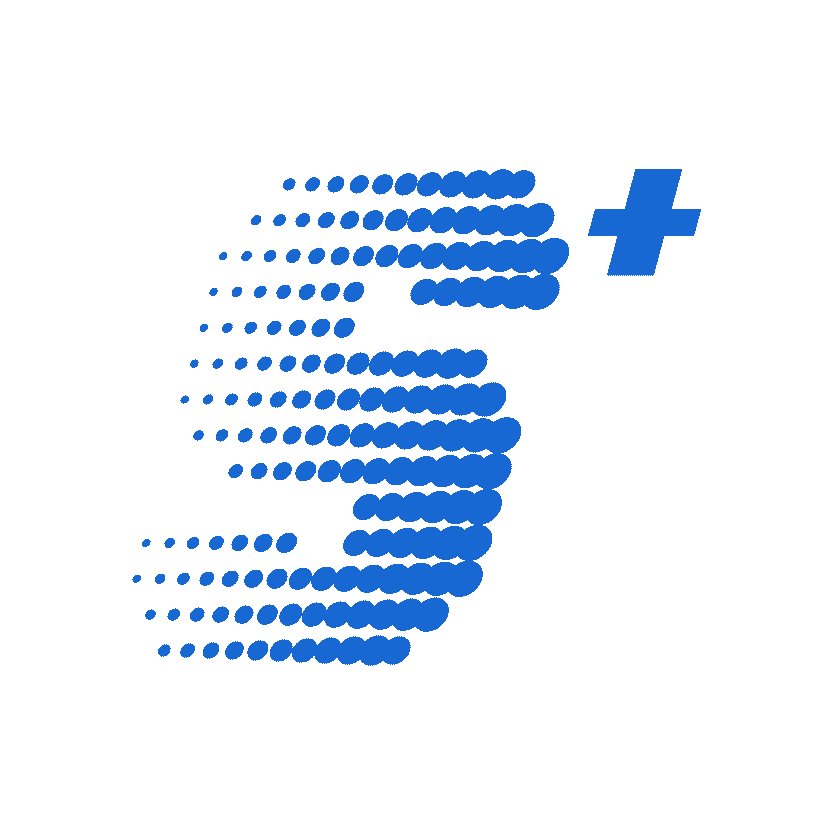 Join now for full access to our NHL DFS projections, rankings and tools all of which are developed by the top-ranked daily fantasy sports players in the world!
Already a member? Sign in here.
Please email [email protected] if you have any questions.