For nearly two years now, I have been hosting the High Stakes podcast for Stokastic, interviewing DFS pros on a range of topics. There have been a lot of recurring themes on the show, but the most relevant for this article: DFS pros love MNF Showdown.
That is because a lot of casual NFL fans enter the Showdown fray to have some action on island games. As a result, DraftKings and FanDuel offer enormous contests with generous prize pools. The contests become more difficult to win, too, when there are hundreds of thousands of entrants, but with a large portion of the new players being casual, the increase in difficulty pales in comparison to the increase in prize pools. It is a tradeoff DFS pros will gladly make.
My goal with these Showdown articles — which I will be writing for each Thursday Night Football and Monday Night Football NFL DFS slate this season — is to help you attack the largest-field DraftKings GPP like a pro. There are three main components to discuss when it comes to Showdown, and I will break them down accordingly: Projection, Correlation and Differentiation.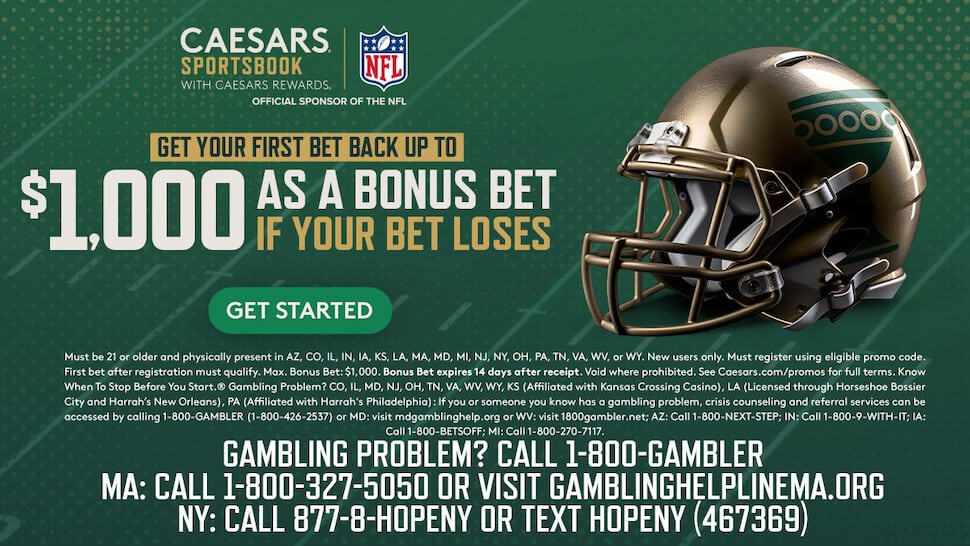 Week 2 Browns-Steelers MNF Showdown: NFL DFS Showdown Strategy
Projection
The goal in DFS is to make the lineup that puts up the most points, so a natural starting point is looking at individual players who are likely to put up high scores or high point-per-dollar scores. I rely on Stokastic's NFL DFS projections and tools to determine which players should be core pieces of my lineups. I primarily look at the base projections and the Top NFL DFS Showdown Plays Tool, which publishes results of thousands of advanced simulations run by the Stokastic team.
Studs
These are the top-projected players on the slate. I'd recommend having at least three of these players in just about every lineup you make tonight, either as captain or in a flex spot.
Nick Chubb ($12,200) leads a two-man tier at the top against a Steelers defense ranked 25th in run DVOA.
Deshaun Watson ($10,600) joins Chubb in the top tier, and the Steelers defense is 24th in pass DVOA.
Kenny Pickett ($9,200) sits alone in the second tier; the Browns defense is 12th in pass DVOA.
Najee Harris ($9,400) played just 52% of snaps in Week 1. He had six carries and ran 19 routes. Still, he is currently the Steelers' lead back, and the Browns defense ranks 26th in run DVOA.
George Pickens ($8,000) is the Steelers' clear top receiver with Diontae Johnson out.
Elijah Moore ($6,600) is the Browns' top receiver with Amari Cooper likely sidelined. Pay attention to the news, though, as Cooper is apparently going to try warming up.
Pat Freiermuth ($5,800) played just 50% of snaps for the Steelers in Week 1, but he saw four targets, including three in the red zone. he should be one of the Steelers' leading pass catchers, especially with Johnson out.
Donovan Peoples-Jones ($5,000) played 88% of snaps and ran routes on 81% of dropbacks for the Browns in Week 1.
David Njoku ($7,000) played 73% of snaps for the Browns in Week 1, ran routes on 59% of dropbacks and saw three targets.

Top Point-Per-Dollar Plays
These are just a few players who will be featured throughout my lineups due to their high points-per-dollar projection. At the same time, because I will typically have at least three studs in each lineup, the top points-per-dollar plays are often players I will be pivoting away from in some lineups in favor of players who project a bit worse but who will also garner lower ownership. I am also excluding any player with a projection below 3 fantasy points from this list.
Marquise Goodwin ($200) played just 10 snaps and ran routes on 25% of dropbacks in Week 1 but is likely to see an uptick if Cooper is ultimately ruled out.
Jerome Ford ($400) played 40% of snaps in Week 1 as the Browns' second running back. He ran routes on just 22% of dropbacks but had a surprising 15 carries.
Jaylen Warren ($3,000) played 40% of snaps in Week 1 as the Steelers' second running back. He ran routes on just 31% of dropbacks and had just three carries but hauled in five of his six targets.
Calvin Austin ($4,800) played 57% of the Steelers' snaps in Week 1, ran routes on 55% of dropbacks and caught all six of his six targets.
Allen Robinson ($6,200) played 89% of Steelers snaps in Week 1, ran routes on 88% of dropbacks and caught five of eight targets.
As usual, kickers and defenses are among the top point-per-dollar plays on the slate. Pickett has thrown 11 interceptions in 13 career starts, so the Browns defense ($4,600) is interesting despite projecting slightly worse than the Steelers defense ($4,400).
Correlation
In NFL DFS, correlations are endless, both positive and negative. Most are minor enough that they do not necessarily need to be factored into lineups. If you want to give a boost to your running back's defense, for example, that is great; but running backs will frequently be optimal without the defense also being optimal, even in NFL DFS Showdown.
The only correlations that are almost mandatory to consider on NFL DFS Showdown slates involve quarterbacks — particularly non-rushing quarterbacks. That is because of the scoring dynamics on DraftKings. On each passing play, the pass catcher scores more fantasy points than the quarterback. For example, if a quarterback throws a pass for 5 yards, he will get 0.2 fantasy points — 1 fantasy point per 25 yards passing, divided by five. The receiver will get 1.5 fantasy points — 1 point per reception, plus half a point for 5 yards receiving. The quarterback also only gets four points per passing touchdown, while the receiver gets six points for a receiving touchdown.
The quarterback is also generally one of the most expensive players on his team. Thus, he will often need to be his team's highest fantasy point scorer to be the optimal captain. Outside of rare occasions where the quarterback scores fantasy points by passing to a player who is not in the DraftKings player pool or gets points as a receiver on a trick play, there are essentially just two ways for the quarterback to be the highest-scoring player on his team: adding fantasy points via rushing or spreading the ball around to multiple pass catchers.
---
Latest NFL DFS Content
---
Some General Thoughts
If you play a quarterback at captain, and he does not have rushing upside, and he is the most expensive player on his team, you will almost always want to have multiple of his team's pass catchers in the flex. This is also largely true if the quarterback is only slightly less expensive than the most expensive pass catcher on his team.
If you play a quarterback at captain, and he has moderate rushing upside, you can consider playing just one of his pass catchers in the flex — but multiple may still be preferred, depending on the extent of that rushing upside. The quarterback's price may also come into play here; the more expensive he is, the more likely you will need to have multiple pass catchers in the flex.
If you play a quarterback at captain, and he has major rushing upside, you do not necessarily need to play any pass catchers in the flex. This is relatively uncommon, and only applies to a few quarterbacks.
If you play a quarterback in the flex, and he does not have rushing upside, you will generally want to have at least one of his pass catchers elsewhere in the lineup, either at captain or in another flex spot.
If you play a quarterback in the flex, and he has moderate to high rushing upside, you do not necessarily need to include one of his pass catchers elsewhere in the lineup. But there will always be positive correlation there between a quarterback and his pass catchers.
Some Browns-Steelers Game-Specific Thoughts
If you play Pickett: Pickett has shown moderate rushing upside both in college and his rookie season in the NFL, in which he rushed for just under 20 yards per game. Generally it is best to have at least one pass catcher in lineups with Pickett, whether he's at captain or in the flex.
If you play Watson: Watson has rushed for a little more than 30 yards per game since joining the Browns, which is not far off from his career numbers. Watson is viable in the flex without any pass catchers but should be paired with at least one pass catcher if played at captain.

Differentiation
Making highly projected lineups with smart correlations will separate you from the lowest level Showdown players, but there are many very smart casual players as well. Differentiation is the last step to separating pros from Joes.
In just about any DFS GPP, finding low-owned gems is key because lower ownership reduces the field of lineups you are competing against when the player has a 99th-percentile outcome. Taking it to the extreme, just as a thought exercise, let's say that Chubb scores 100 fantasy points tonight. You are not just going to need him; you will need him in the captain spot (150 fantasy points). If 20,000 lineups in your contest have Chubb in the captain spot, you have essentially reduced the field of lineups you are competing with to 20,000. If only 200 lineups have Chubb at captain, now we are talking.
On NFL DFS Showdown slates, there is an additional factor for large-field GPPs. We do not just want to find seldomly used players; we want to find seldomly used LINEUPS. Why? Well, I will give you two examples from 2021:
On Sept. 20, 2021, DraftKings had a Milly Maker for the Packers-Lions tilt, but the top lineup was duplicated 231 times. Rather than winning $1 million, the users who entered those 231 lineups had to split the top 231 prizes, for just a bit over $6,000 each. That is despite having everything go their way, which requires an extreme amount of luck.
On Oct. 11, 2021, we saw the other end of the spectrum: User rcoho1984 played a unique lineup in the Ravens-Colts Milly Maker, taking home not just a million dollars but a ticket to the Tournament of Champions.
If you are going to win — which takes a lot of luck, regardless of how well your lineup projects — I would suggest making it count. I am not necessarily concerned with making an entirely unique lineup like rcoho1984 did every single time, but I aim to be a lot closer to their unique lineup than those that were duplicated 231 times.
Some Easy Tricks
Low-owned players. Even if you are using other tricks to get unique, it is still a good idea to play a few players in some of your lineups who will not be getting much ownership. Some low-owned players to consider:
Cedric Tillman ($200) made his NFL debut in Week 1 and played 11 snaps. David Bell ($200) played 10 snaps. Either or both could potentially see a bigger workload if Cooper sits and could pay off the minimum salary with a single splash play.
Darnell Washington ($200) played 38% of snaps in Week 1, and the 6-foot-7 rookie tight end is expected to be a red zone threat.
Harrison Bryant ($2,200) and Jordan Akins ($800) played 36% and 31% of snaps for the Browns in Week 1, and both are red zone options.
Embrace lineups missing some correlation pieces or even with some negative correlation. Generally, highly correlated lineups will be over-owned, whereas the field will avoid negative correlation at all costs.
Quarterback against opposing defense.
Pass catcher at captain without including the quarterback at flex.
Multiple running backs from the same team in a lineup.
Leave salary on the table. This is the easiest way to lower your duplicates. Casual players assume that if they have salary left over, they should upgrade. The problem with this approach is that it almost inevitably leads to highly duplicated lineups. How much salary should you leave on the table? That is up to you. If it is less than $800 and you have not gotten extremely unique with player selections and weird correlations, it is likely you will have to split any winnings with many other entries.