The Pebble Beach Pro-Am is a three-course event that will see three waves of players start on three different courses this Thursday. For first-round leader purposes, that means there is once again a split field with certain players going off on easier courses. For the first-round leader market, BetMGM has split the players up by course, so there are three different fields to choose from. Smaller fields also mean smaller splits in tee times. Morning/afternoon differential isn't huge this week, and Thursday's weather looks mostly benign.
This tournament tends to produce a lot of strange leaderboards, and the field this year only has seven players from the top 50 in the OWGR, so do not avoid long shots. Balancing cards with a few extra players longer in odds (and avoiding the very top players) is a good route to take this week when betting outright in any market.
As always, this column will rely on OddsShopper's golf betting tools to find the best value plays available on each course.
The legal gambling age is 21 in most states. Gambling Problem? Call or text 1-800-GAMBLER.
2023 AT&T Pebble Beach Pro-Am First Round Leader Bets
All bets come from BetMGM.
James Hahn Spyglass Hill First-Round Leader (+5500)
James Hahn Spyglass Hill First Round Top Five (+800)
Hahn has played Pebble Beach numerous times in the past, and this season will mark the 11th time he's teed it up for the Pro-Am. Hahn is the epitome of streaky, and he comes into this event off of three straight missed cuts. It's worth noting, however, that despite the missed cuts, Hahn's long game has looked in fine form, as he gained over two strokes on approach at both the Farmers and American Express. He is the exact type of player whose results should skyrocket once he finds a little rhythm on the greens, and as a past winner at Riviera, the West Coast is one of his favorite places to tee it up. Hahn is risky, but looking to him in the first-round leader market makes a lot of sense and won't cost much capital. The fact he starts on the toughest course should also be a bonus, as he's been strong tee to green of late and should be able to handle some of the tougher holes better than the rest of the field.
---
Latest PGA DFS Content
---
Peter Malnati Spyglass Hill First-Round Leader (+5500)
Peter Malnati Spyglass Hill First Round Top 5 (+800)
Malnati is exactly the type of veteran player to target this week. He is not a long hitter, but he hits a lot of greens in regulation when his irons are in form and he's coming off a great week at the Farmers where he finished 20th and gained over two strokes on approach. Malnati has also played this event quite a bit in the past, as this season will mark his eighth career start at Pebble Beach. He finished 11th at this event in 2020 and gained 3.8 strokes for the week. Given his current form, if the putter shows up for Malnati, a big round one is certainly in play. He is a great target at terrific 55-1 odds in the Spyglass first-round leader market.
For a wager on BetMGM this week, Peter Malnati is a first-round leader target to consider at that sportsbook. He has solid 55-1 odds there, longer than most other places. New BetMGM users even get a bonus bet up to $1,000!
With another weaker field, bettors should take shots with a basket of players with longer odds. You can always use OddsShopper's tools to check out and compare odds across the major sites.
Matthew NeSmith Pebble Beach First Round Leader (+2500)
Matthew NeSmith Spyglass Hill First Round Top 5 (+400)
NeSmith's last three rounds on Pebble Beach are 67, 68 and 69. It's been his best course to play at this event over the last couple of seasons, and that's where he'll start his 2023 tournament as well. NeSmith has missed three cuts in a row, but that doesn't necessarily tell the entire story of how he's playing. He has been missing cuts on the number and shot 68 and 65 in Rounds 2 and 3 of the American Express, and he gained 1.6 strokes on approach in his final round alone that week. An accurate short-iron player who likes this layout, he's a solid bet to start fast and should be motivated to get off to a hot start after to failing to play the weekend in three straight events.
The legal gambling age is 21 in most states. Gambling Problem? Call or text 1-800-GAMBLER.
Satoshi Kodaira Pebble Beach First Round Leader (+5000)
Satoshi Kodaira Spyglass Hill First Round Top 5 (+750)
Kodaira has played a couple of events this season and made the weekend at Torrey Pines, so he'll be coming in with a little added confidence. A former winner at Hilton Head, he's well suited for this week's shorter, seaside venue and will be playing the Pro-Am for the fourth time in his career. He opened with a 68 last season on Pebble Beach and was solid last week with his irons, gaining over a stroke on approach. If he continues that uptrend and the rest of his game sharpens up, a top-5 finish in Round 1 is well within reach. He is available at very solid odds and makes for a nice low-cost target in the Pebble Beach starting wave.
Aaron Baddeley Monterrey First Round Leader (+3300)
Aaron Baddeley Monterey First Round Top 5 (+550)
Baddeley is available at some very decent odds on Monterrey for this Thursday. He has been struggling to keep full status on the PGA Tour the last few seasons but has recommitted himself in 2023 and seems to be finding more consistency on the greens and with his ball striking. He has gained strokes putting and around the greens in four straight events and was a solid seventh just a couple of starts ago at Sony, another shorter seaside venue. Baddeley also has a ton of experience playing Pebble Beach, having finished top 10 at this event twice in his career. He has also opened with rounds of 69 or better in three of his last six events and is worth a small investment as both an outright and top-5 play for the first-round leader market this Thursday.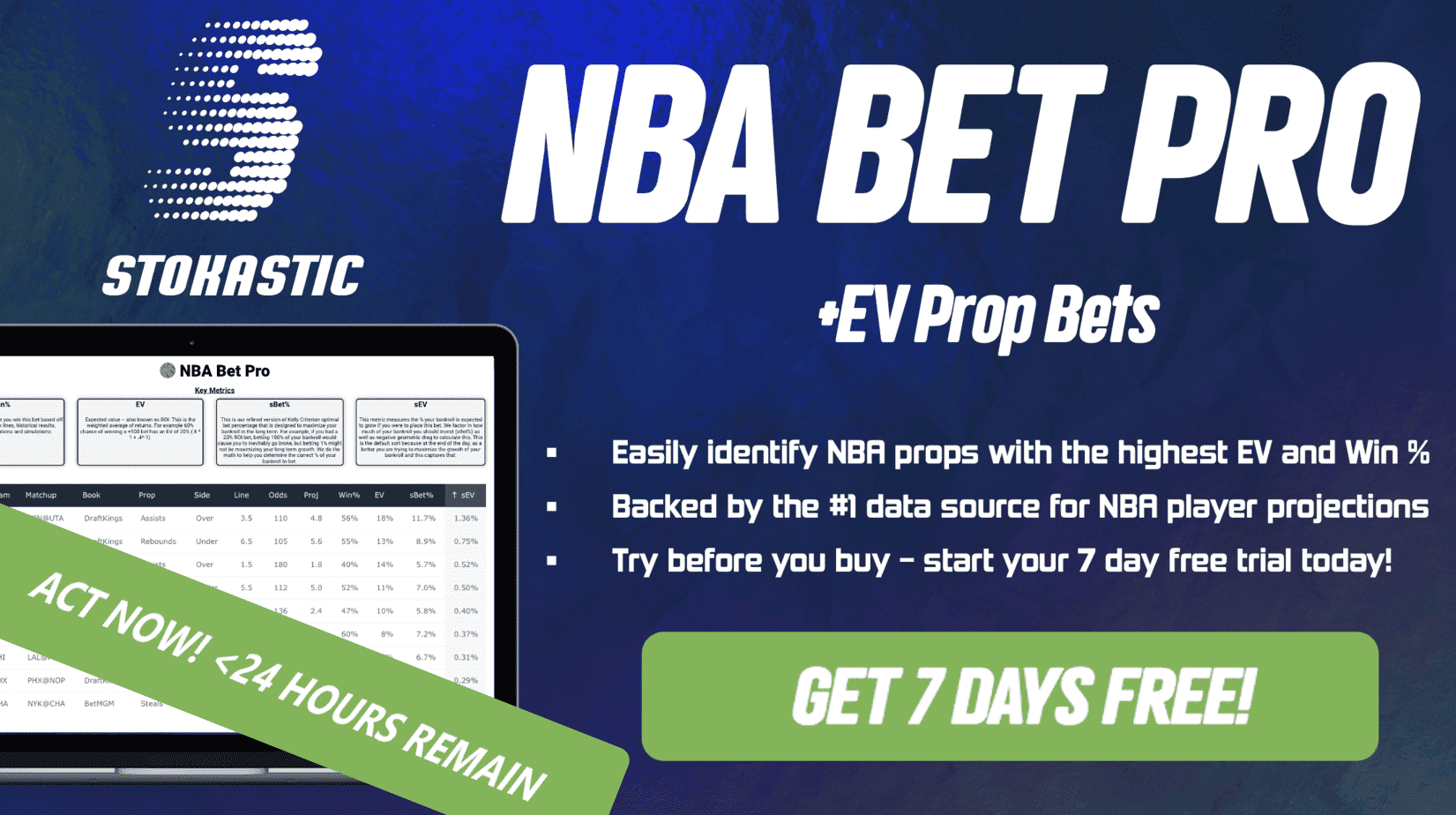 Thanks for reading to the end of this article! If you appreciate this free content and want to see more of it every day, you can help us out by sharing this article on social media!