Monday MLB is going against an NFL doubleheader, with the seamheads getting an eight-game featured slate starting at 7:05 p.m. ET on DraftKings, FanDuel and Yahoo. As always, we will use Stokastic's tools to help in identifying today's MLB DFS top stacks, key pitchers and MLB DFS picks. Tonight brings ample pitching options, with RHPs Lance Lynn, Michael Wacha and Bryan Woo all having favorable matchups. Milwaukee stacks are the priority of the day against RHP Adam Wainwright.
Still trying to find your MLB DFS edge? Luckily Stokastic has a new tool to help you get there — the MLB Sims Tool! With it you can simulate any MLB DFS contest you are playing on a given night and see what lineups are the likeliest to be profitable. And if you need a head start on strategy, Greg Ehrenberg broke down how to combine the MLB Sims Tool with Fantasy Cruncher to build competitive MLB DFS lineups on a nightly basis.
MLB DFS Picks: Spotlight Pitchers and Top Stacks | Sept. 18

MLB DFS Picks: Spotlight Pitchers
Main Slate Primary Pitching Target: RHP Lance Lynn vs. Detroit Tigers — 3.7 implied runs
First Pitch: 10:10 p.m. ET
DFS Salary: DraftKings $8,400 | FanDuel $9,200 | Yahoo $37
It does feel like RHP Lance Lynn has become a regular recommendation since joining Los Angeles at the trade deadline. Outside of back-to-back turns straddling August and September, he has been very solid. In the meltdown games, he allowed 15 runs in just nine innings, including six round-trippers, though it was at home against the Atlanta All-Star-laden lineup and on the road against a competent Miami offense. In the other six games, the 36-year-old righty has ceded only nine combined earned runs, mostly on solo home runs.
Strikeouts are no longer a consistent part of Lynn's game, with just 5.9 per nine innings across his nine starts in Dodger blue. Over the last 30 days, the Tigers have been middle of the pack with 4.29 runs per game, though the .151 ISO is below average and their 26.4% strikeout rate is the fourth-highest mark in the league during this timeframe. Detroit has definitely improved over the latter portion of the season, but the Motor City Kitties are still a team to target with most opposing pitchers.
Main Slate Secondary Pitching Target: RHP Michael Wacha vs. Colorado Rockies — 3.2 implied runs
First Pitch: 9:40 p.m. ET
DFS Salary: DraftKings $10,500 | FanDuel $11,000 | Yahoo $51
The Stokastic Top Pitchers Tool likes this matchup tonight for RHP Michael Wacha, who gets the Rockies in their first game down from the clouds after they spent the last week in the thin Denver air. Colorado struggles on the road and against right-handed pitching. Though strikeouts are not usually something we see from Wacha, he is facing a lineup projected to have six hitters with a 23.7% strikeout rate or higher against right-handed pitchers this season. Heck, four are veritable wind machines, with Nolan Jones (31.5%, 248 plate appearances), Elehuris Montero (33.3%, 165 PAs), Ryan McMahon (30.6%, 418 PAs) and defensive whiz Brenton Doyle (32.3%, 263 PAs) looking to boost Wacha's fantasy floor.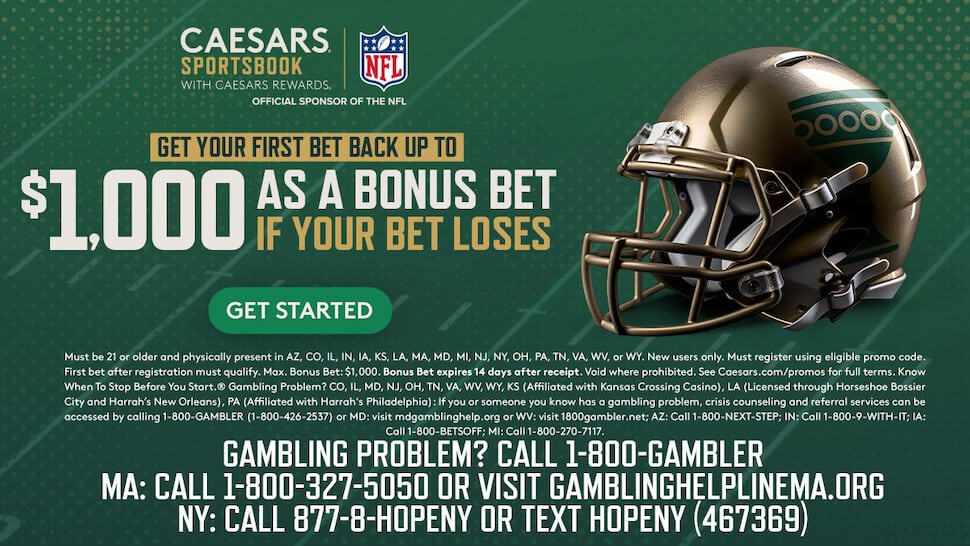 Main Slate Secondary Pitching Target: RHP Bryan Woo at Oakland Athletics — 3.7 implied runs
First Pitch: 9:40 p.m. ET
DFS Salary: DraftKings $7,200 | FanDuel $9,700 | Yahoo $35
Seattle has been very careful with the workload for rookie RHP Bryan Woo, particularly after he missed nearly three weeks in August due to forearm inflammation. Since his return from the injured list, he has made only four starts, with the Mariners spacing out his appearances and even skipping his turn in the rotation. The 23-year-old had eight days between a rough start in Cincinnati (five innings, five runs and zero strikeouts) and his recent outing last Tuesday, where he blanked the Angels in Seattle for 5.2 innings and struck out eight.
Postseason hopes are on the line with the Mariners battling for the final American League Wild Card spot, and they are just 2.5 games behind the Astros for the West Division title. We should not expect more than six innings or 85 pitches from Woo, but that is enough to have him as a fantasy contributor in this matchup on both DraftKings and Yahoo as an SP2.
The Athletics will be running out a gauntlet of left-handed batsmen, and while they have good power against right-handed hurlers (.190 ISO), the projected lineup also has a 23.7% strikeout rate, which mirrors Woo's 23.9% rate.
MLB DFS Picks: Top Stacks
Main Slate Primary Target: Milwaukee Brewers at RHP Adam Wainwright — 5.0 implied runs
First Pitch: 7:45 p.m. ET
The Stokastic Top Stacks Tool respects the long and illustrious career of RHP Adam Wainwright, but Milwaukee is grading out as the team to target today across the big three MLB DFS sites. After being stuck on 198 career wins since June 17, the 42-year-old finally got his 199th victory. Including tonight, he likely has three remaining starts to reach this milestone.
In his last 15 starts since the beginning of June, Waino has just been trying to get by on guile, deception and letting his defense do the heavy lifting. In these 67.2 innings, he has allowed 68 runs, 17 long balls and issued 31 free passes while only striking out 36. Opposing offenses have a .365/.425/.608 triple-slash line, which means everyone facing the venerable veteran looks like an MVP candidate.
Willy Adames, catcher William Contreras and switch-hitter Carlos Santana are the trio to target. Christian Yelich has been as cold as ice with almost no power over the last 30 days, but he otherwise had his first strong season in several years. The former MVP and two-time batting champion is not a must-play, and he can be skipped for differentiation in large-field tournaments.
Rookie Sal Frelick has been the cleanup hitter since being called up this summer, and he is besting expectations. Rowdy Tellez, on the other hand, has been an unmitigated disaster, with only one home run in his last 175 plate appearances. He has missed time with various injuries and dropped to the back end of the lineup, but rostering him is a trap.
Main Slate Secondary Target: Houston Astros vs. LHP John Means— 4.9 implied runs
First Pitch: 8:10 p.m. ET
After missing the better part of two seasons recovering from Tommy John surgery, LHP John Means returned to action on Tuesday. Prior to his injury, Means was an All-Star in 2019 and owned one of the better changeups in the league. Even though Baltimore is battling Tampa Bay for the best record in the American League and homefield advantage for the playoffs, the Orioles are unlikely to push Means too much.
In his appearance on Tuesday, he cleared five innings on 75 pitches, allowing three runs and a pair of home runs and getting one strikeout. Even if he were in mid-season form, going against the Astros is a tall task for any southpaw. Over the last two seasons, the current Houston roster has a 133 wRC+ against lefties. That is the highest mark in the league during this timeframe and indicates that the 'Stros score runs 33% more efficiently than league average.
The projected Houston lineup has a .386 wOBA and a .238 ISO, with a 9.9% walk rate and a low 16.7% strikeout rate. Literally anyone who makes the lineup card tonight is in play. Means is going to feel like mouse in a barn full of farm cats.
Other DFS and Sports Wagering Opportunities
Tonight we have a couple of strikeout props we can target in the sports wagering market. Building on the analysis above for both Wacha and Woo, in conjunction with the True Odds feature on OddsShopper, we can see Woo has -132 "true odds" of surpassing his 4.5 strikeouts prop, but the books currently have a slightly inefficient line of -115 posted. While we know Woo is having his workload monitored, he is coming off extra rest and projects for 5.28 strikeouts.
Wacha, on the other hand, is -115 for the over on his 5.5 strikeouts against Colorado. We know that when teams leave Coors Field it often takes a day to get reacclimated with how breaking balls behave at lower elevations. That, along with the Rockies having several strikeout candidates in their lineup, is a bonus for Wacha. In his last five games, Wacha had six or more strikeouts on three occasions. Though this is not a main part of his game, he does have five or more strikeouts in half of his starts this season.
Currently, Wacha is projected for 6.4 strikeouts, so he has a strong possibility of going above his 5.5 mark. Some books also post alternate strikeout lines, which gives an opportunity to press a situation that seems favorable or unfavorable. If the option is available, looking to "ladder" this wager is a way to enhance payout upside. If you have an "average" wager of, say, $10, then that would be good for 6-plus strikeouts, sizing down to $5 for 7-plus strikeouts and then $2.5 for 8-plus strikeouts gives a nice risk/reward balance. This is not something that regularly occurs, and, clearly, it does not always come to fruition. So play within your means and do not push this if it is not something you feel comfortable with.
Wacha has notched eight or more strikeouts three times this season, with seven on two other instances. The other way of saying this is that in 16 of his 21 (76.2%) starts, the 32-year-old veteran failed to record more than six strikeouts.
Did you know that you can get one free month of Stokastic+ Platinum for signing up and making your first bet at BetMGM? Claim here today!
Final Thoughts for Monday, September 18 | MLB DFS Picks
There are no weather issues to be overly concerned about on Monday, which is a refreshing change of pace. If you are looking for F-R-E-E analysis for the NFL Monday Mayhem doubleheader, click here.
Before you finalize your MLB DFS picks, check out today's Stokastic MLB Live Before Lock Show, at 5:00 p.m. ET, brought to you by OwnersBox. Click through this link and create an account to receive up to a $500 first deposit match AND a FREE WEEK of Stokastic NFL Sims Max, a $59.95 value — full details here.