Today's evening slate is a 13-game behemoth, so finding the MLB DFS value spots are going to be abundant. Stokastic can help us with providing the best MLB DFS projections to help us construct our lineups, so let's get into the MLB DFS slate and determine the leverage spots.
MLB DFS Value and Advice | June 2
St. Louis Cardinals (Jack Flaherty) at Pittsburgh Pirates (Roansy Contreras)
Neither pitcher is great, but Flaherty does have good enough strikeout stuff to justify a $6,800 price tag if an inexpensive SP2 is needed. The Cardinals have a 5.1 implied run total and have the second-highest top stack odds in the Top Stacks tool.
Philadelphia Phillies (Zack Wheeler) at Washington Nationals (Josiah Gray)
Wheeler is a strong pitching option against a weak Washington offense. They do not strike out often, but Wheeler is likely to be able to work deep into this game, and his 27.7% strikeout rate suggests he will be able to generate enough strikeouts to be worth his $9,200 salary. Gray has historically struggled with left-handed power, but he has made improvements this season that have led to better results. Still, there is a lot of power in this lineup, and with a lot of very good pitchers on this slate, it looks like one of the best spots to target despite Gray's improvements.
Toronto Blue Jays (Chris Bassitt) at Justin Verlander (New York Mets)
Both pitchers are viable arms, but they also both have difficult matchups. Verlander will be the easier pitcher to roster in DFS, as Toronto only has a 4.0-run implied total compared to 4.5 for New York. He still only looks like a secondary option, however. The Mets are interesting in GPPs. They are in the middle of the pack in Top Stack rate and the park is not ideal for hitters, but Bassitt has had issues with left-handed power this season and the Mets are rolling out a lineup with four left-handed hitters (Brandon Nimmo, Francisco Lindor, Jeff McNeil and Brett Baty) alongside Pete Alonso in their top 5. Do not sleep on Francisco Alvarez as a catching option either, even though he is hitting ninth.
Tampa Bay Rays (Tyler Glasnow) at Boston Red Sox (Garrett Whitlock)
This is a dangerous matchup in a hitter-friendly park for Glasnow, but he is very tempting in tournaments. He is making his second start of the season after returning from injury, but he was able to throw 83 pitches in his debut, so do not expect him to be significantly limited. Glasnow has elite strikeout stuff and is just $7,900 on DraftKings. That price tag mitigates a lot of the risk of facing the Red Sox in Fenway Park as well as the risk that he is somewhat rusty. Glasnow's last two relatively healthy seasons were 2021 and 2020. He struck out 38.2% of hitters and had a 3.66 FIP in 11 starts in 2020 and struck out 36.2% of hitters and had a 2.77 FIP in 14 starts in 2021. This is simply not a $7,900 pitcher when he is healthy. Tampa Bay is getting a favorable park shift, and it is a high-upside stack against Whitlock.
Seattle Mariners (Luis Castillo) at Texas Rangers (Jon Gray)
This is a difficult matchup for Castillo, but he is an extremely good pitcher and is reasonably priced at $9,400. He has stuck out 29.8% of hitters this season and has a 3.28 xFIP. Gray started the season off slowly, but he has been much better recently, with at least five strikeouts in four straight starts, including eight against the Mariners on May 8. He is a viable mid-range SP2 on DraftKings.
---
Latest MLB DFS Content
---
Los Angeles Angels (Shohei Ohtani) at Houston Astros (Framber Valdez)
This game has the makings of a pitcher's duel as two of the best pitchers on the slate face off. Ohtani's 35.0% strikeout rate leads the slate, while Valdez has increased his strikeout rate from 23.5% last season to 26.9% this season. He is also excellent at getting ground balls and has a 2.66 xFIP this season. Valdez is slightly less expensive on DraftKings at $10,100, compared to Ohtani's $10,700 salary so he should be slightly more popular than Ohtani.
Cleveland Guardians (Aaron Civale) at Minnesota Twins (Bailey Ober)
Civale is returning from the Injured List. He threw 88 pitches in his most recent rehab outing, so he should not be too limited tonight. He will still be difficult to roster on a slate with so much good pitching, however. The same can be said for Ober. He is a good pitcher against one of the worst offenses, but his $8,400 salary is in no man's land, as you can save money and get similar projections from pitchers like Gray, Glasnow, Charlie Morton or Michael Wacha or you can spend a little bit more and get to better pitchers like Wheeler, Castillo and Clayton Kershaw. The Twins are an interesting tournament stack. They are in the middle of the pack in Top Stack rate, but they have plenty of power in their lineup and are not very expensive. Jorge Polanco is the most expensive hitter in their projected lineup at just $4,500. Royce Lewis is still underpriced at $3,100, and he is eligible at third base and shortstop now.
Colorado Rockies (Chase Anderson) at Kansas City Royals (Jordan Lyles)
This is probably the worst pitching matchup on the slate, but this game also features two below-average offenses. Kansas City is the more appealing stack, as the top of their lineup is talented, and other than Bobby Witt, Jr. and Salvador Perez, they are very inexpensive. The Rockies are a viable stack against Lyles as well, but it is more difficult to get excited about rostering them since they have an 85 wRC+ this season.

Detroit Tigers (Reese Olson) at Chicago White Sox (Mike Clevinger)
This is also one of the weakest pitching games on the slate, and once again neither of the offenses is particularly good either. Chicago is the more appealing of the two offense, as it has a 96 wRC+ this season. It also gets a favorable hitter's park against Olson in his major league debut.
Atlanta Braves (Charlie Morton) at Arizona Diamondbacks (Merrill Kelly)
The Braves project as one of the best offenses on the slate, which makes sense. They are always one of the highest-upside offenses. That said, it is difficult to figure out exactly why they project so well against Kelly. Kelly has always been good at limiting production, and his strikeout rate this season has increased to 27.4% as well. This is not to say that Atlanta hitters are not good options — when in doubt side with Vegas — but it is difficult to explain why they look so good. Morton is a viable SP2 at $7,800 on DraftKings. The matchup with Arizona is dangerous, but he has a 24.5% strikeout rate a 3.98 xFIP this season, so the discounted salary mitigates some of that risk.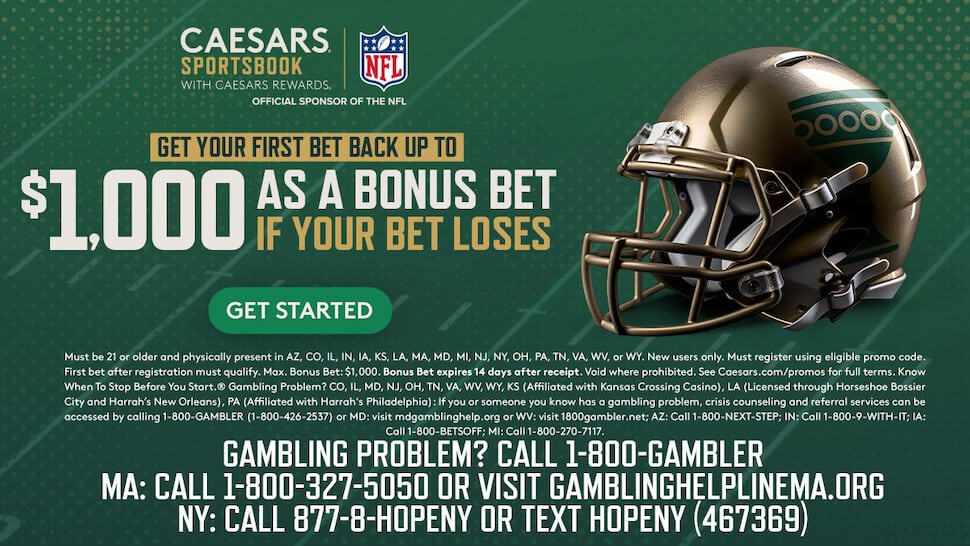 Chicago Cubs (Jameson Taillon) at San Diego Padres (Michael Wacha)
Wacha is another viable mid-range option at $7,400 on DraftKings. He is an average pitcher in an average matchup. Wacha has struck out 21.2% of hitters this season and has a 4.53 xFIP, while the Cubs active roster has a 99 wRC+ and 23.9% strikeout rate. Taillon is extremely inexpensive on DraftKings at $5,400, but this slate has enough pitching that Taillon is probably not worth a look. The Padres are an appealing stack as Taillon has allowed a .324 xISO and .452 xwOBA to left-handed hitters this season. That opens the door for Juan Soto, Jake Cronenworth and Matt Carpenter to project as strong plays. Fernando Tatis Jr. and Xander Bogaerts are always strong plays as well.
New York Yankees (Luis Severino) at Los Angeles Dodgers (Clayton Kershaw)
This game features two quality pitchers in two difficult matchups. Kershaw has been excellent this season, striking out 29.4% of hitters and posting a 3.10 xFIP. The Yankees are likely to have Giancarlo Stanton and Josh Donaldson back in the lineup, but Kershaw's $9,000 salary offsets most of that risk. Severino has struck out 23.3% of hitters and has a 4.69 xFIP and 3.73 FIP in a limited sample this season. Since the start of last season, he has struck out 33.2% of right-handed hitters and 19.3% of lefties. Righties have a .260 xwOBA while lefties have a .273 xwOBA. He is much more talented than a $7,100 salary suggests, but it is still a very difficult matchup against the Dodgers.
Baltimore Orioles (Dean Kremer) at San Francisco Giants (Logan Webb)
Webb is yet another strong pitching option on this slate. He gets a favorable park for pitching and will benefit from facing an Orioles team that is missing one of its best players in Cedric Mullins. Webb's strikeout rate has increased this year as well, as he has stuck out 26.9% of hitters. He has always been good at preventing runs, and that has been the case this year as well, as he has a 2.84 xFIP backing up a 2.75 ERA. While targeting bats in San Francisco typically is not a great idea, it is a little bit more tempting tonight since there are so many good pitchers on the slate and most of the games are being played in pitcher-friendly ballparks. Kremer is a decent pitcher, but he is one of the weaker pitchers on this star-studded slate.