Today's evening slate has 10 games, and the nature of the slate is making MLB DFS value a tough thing to come by. Luckily, Stokastic's MLB DFS projections are here to help. Using the projections alongside the Top Stacks and Top Pitchers Tools, we can find a few leverage spots that the field may be undervaluing, such as a certain former MVP as an overlooked one-off.
MLB DFS Value and Advice | June 7
Chicago White Sox (Lance Lynn) at New York Yankees (Randy Vasquez)
Keep an eye on the status of this game, as it is possible there will be a postponement because of the air quality in New York. If the game goes, look to both of these pitchers. Lynn has a dangerous matchup, but the Yankees will be without Aaron Judge, so it is not as dangerous as usual. This is also a difficult slate for pitching, so Lynn looks better than he normally would in this spot. He has struck out 28.2% of right-handed hitters while holding them to a .301 xwOBA, and lefties have struck out just 21.4% of the time and have a .422 xwOBA against Lynn this season. New York's projected lineup is predominantly right-handed, but Anthony Rizzo stands out as a one-off in this spot. Willie Calhoun and Jakob Bauers are strong MLB DFS values as well.
On the other side, Vasquez is only $4,000 on DraftKings despite throwing 84 pitches in 4.2 innings in his debut. Vasquez struck out 25.1% of hitters in 10 starts at Triple-A this season and projects for a strikeout percentage between 18% and 22% in the majors depending on the model. He is not likely to be a great pitcher for the Yankees, but $4,000 is a broken price tag — especially on a slate where the most talented pitchers all have difficult matchups. The White Sox rank in the middle of the pack, with a 3.6% chance of being the top stack, but they are projected for only 1.2% aggregate ownership, so they are a viable contrarian stack. In addition to being under-owned, they do offer some leverage against the field since about 30% of lineups are expected to contain Vasquez.

Arizona Diamondbacks (Zach Davies) at Washington Nationals (Patrick Corbin)
This looks like a game for the offenses. Corbin has allowed a .211 xISO and .391 xwOBA to right-handed hitters this season, and he will be facing plenty of them tonight. Arizona's lineup has already been released, and it features six right-handed hitters, including four in the top 5. The Diamondbacks are also inexpensive, as Corbin Carroll is the only hitter in the lineup that is priced above $5,000 on DraftKings and Ketel Marte is the only other hitter above $4,000. The only negative to the Diamondbacks lineup is that one can only roster two of the three hitters in the middle of the order, as Christian Walker is first base eligible, Evan Longoria is third base eligible, and Emmanuel Rivera is first base and third base eligible. Washington is not as strong a stack as Arizona, but it is inexpensive against a mediocre pitcher in Davies. It is in the middle of the pack, with a 3.5% chance of being the top stack but ranks sixth in Stack Score in the Top Stacks tool.
Houston Astros (Ronel Blanco) at Toronto Blue Jays (Chris Bassitt)
Bassitt is going to get some ownership tonight despite the difficult matchup since this slate does not offer much in terms of quality pitchers in good matchups. He has been much better against righties than lefties this season, holding righties to a .298 xwOBA and .138 xISO compared to a .372 xwOBA and .227 xISO for lefties. That is good news for Bassitt since seven of the nine hitters in the Astros projected lineup are right-handed, but the two lefties are exceptional hitters and very likely to do damage. Most of the righties are above average as well, so this is still a very difficult matchup.
Blanco has struck out about 25% of hitters this season while mostly working out of the bullpen. It is likely that his strikeout numbers will decrease as a starter. Toronto is a high-upside stack, as even with most of his work being out of the bullpen, Blanco has had issues with right-handed power. Righties have a .204 xISO against him this season, and most of the Jays lineup is above average right-handed hitters.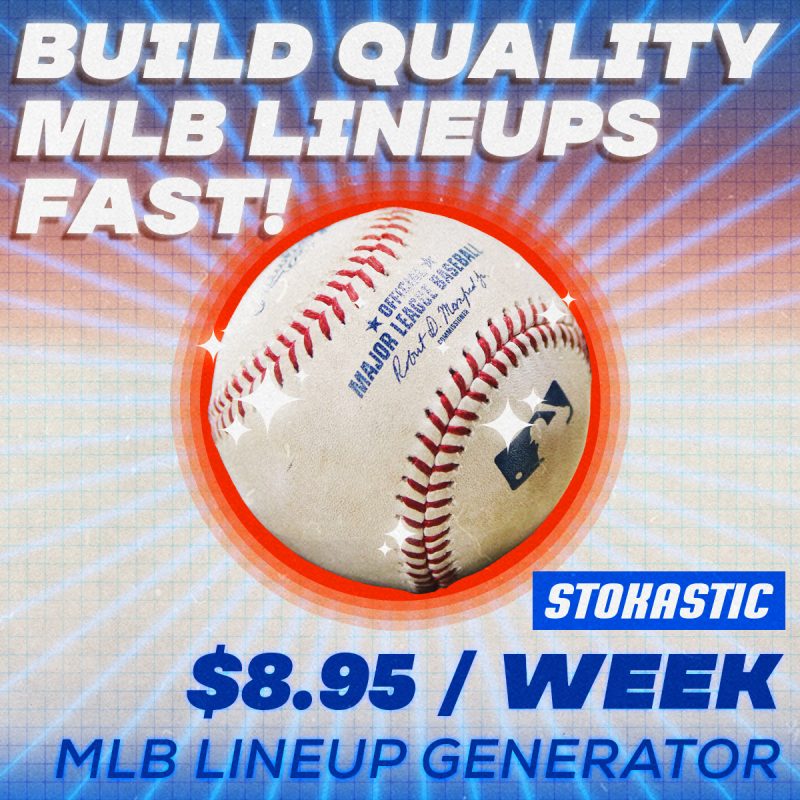 Los Angeles Dodgers (Noah Syndergaard) at Cincinnati Reds (Brandon Williamson)
The Dodgers stand out as one of the best stacks on the slate, as they rank second in Stack Score and are second with a 15.6% chance of being the top-scoring stack. Williamson's minor league numbers are not impressive, and he has struggled in the majors as well. He has allowed a .260 xISO and .388 xwOBA to right-handed hitters through his first four starts with the Reds. He has only thrown 45 pitches to lefties so far, but they have a .217 xISO and .350 xwOBA as well. The Dodgers lineup is likely to be full of right-handed power plus left-handers Freddie Freeman and Max Muncy, who are strong plays despite not having the platoon advantage.
The Reds are a step behind the Dodgers, but they also have a nice matchup against Syndergaard in a favorable park for hitters. Elly De La Cruz is the clear top priority, hitting cleanup at just $2,700. The top prospect in baseball can do it all, and he offers massive upside in addition to being one of the best point-per-dollar MLB DFS values on the slate.
Boston Red Sox (Kutter Crawford) at Cleveland Guardians (Tanner Bibee)
Bibee looks like one of the strongest pitching plays on the slate, as he is third in top-2-pitcher percentage and less expensive than all of the pitchers around him in the Top Pitchers tool. Bibee has had a strong start to his major league career, striking out 25.2% of hitters and posting a 4.21 xFIP. He has held righties to a .283 xwOBA and lefties to a .289 xwOBA. The matchup with Boston is difficult, but all of the most talented pitchers tonight have difficult matchups (or are pitching in Coors Field). Crawford has a good matchup, but he has spent most of the season in the bullpen, so it is unlikely he will go deep enough into the game be worth rostering at $6,800.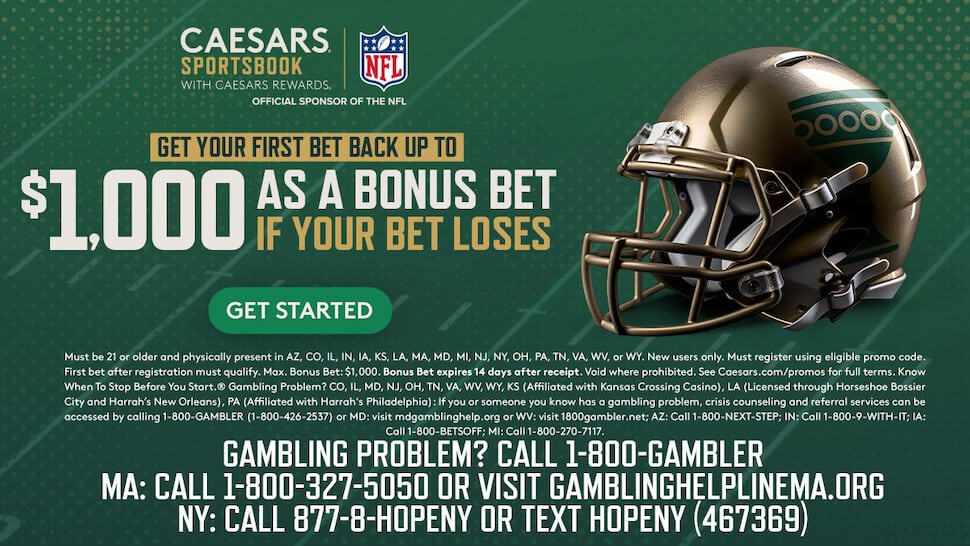 New York Mets (Max Scherzer) at Atlanta Braves (Charlie Morton)
All sides of this game are in play tonight. Scherzer and Morton are two of the most talented pitchers on the slate, as they each enter the game with an identical 25.3% strikeout percentage this season. Morton has a 3.82 xFIP, while Scherzer has a 4.12 xFIP. They both also have difficult matchups, however. The Mets active roster has a 103 wRC+ and has only struck out 19.9% of the time against right-handed pitching this season, while the Braves active roster has a 105 wRC+ and 22.6% strikeout percentage. It is also supposed to be warm with the wind blowing out in Atlanta, so the Mets have a 4.6 implied run total and the Braves have a 4.9 implied run total.
Baltimore Orioles (Dean Kremer) at Milwaukee Brewers (Corbin Burnes)
Burnes has not been dominant this season, but he has still posted solid numbers, with a 22.8% strikeout percentage and 4.40 xFIP. The Orioles are missing Cedric Mullins, which weakens their lineup (although Aaron Hicks appears to have just needed to ditch the Yankees uniform in order to figure out how to hit again). Burnes' 20.2% top-2-pitcher percentage is the highest on the slate, and his 28.7% ownership projection is second to the $4,000 Vasquez. Milwaukee's bats offer upside here against Kremer, who has been lucky to limit power to the extent that he has this season. Right-handed hitters have a .208 xISO compared to a .147 actual ISO, while lefties have a .273 xISO compared to a .183 actual ISO. Milwaukee's lineup is watered down by injuries, but Christian Yelich, William Contreras and Rowdy Tellez all stand out as strong plays.
Louis Cardinals (Jack Flaherty) at Texas Rangers (Jon Gray)
Flaherty has been pretty good at limiting power this season and has struck out 23.1% of hitters, but he is a tough sell at $8,100 against a team with a 122 wRC+ against right-handed pitching. Gray looks more appealing on the other side of the game, as he appears to have found the strikeout stuff he was missing at the start of the season. He has struck out at least five hitters in five straight games and went at least seven innings in four of those games. The matchup is difficult, as the Cardinals have only struck out 20% of the time and have a 110 wRC+ against right-handed pitching this season. The Rangers grade out as a middle-of-the-pack team in terms of top stack percentage, but they are only projected for about 3% aggregate ownership since they are expensive. The lack of pitching talent, combined with the presence of a minimum-salary starting pitcher, makes paying up for the Rangers at low ownership an interesting strategy.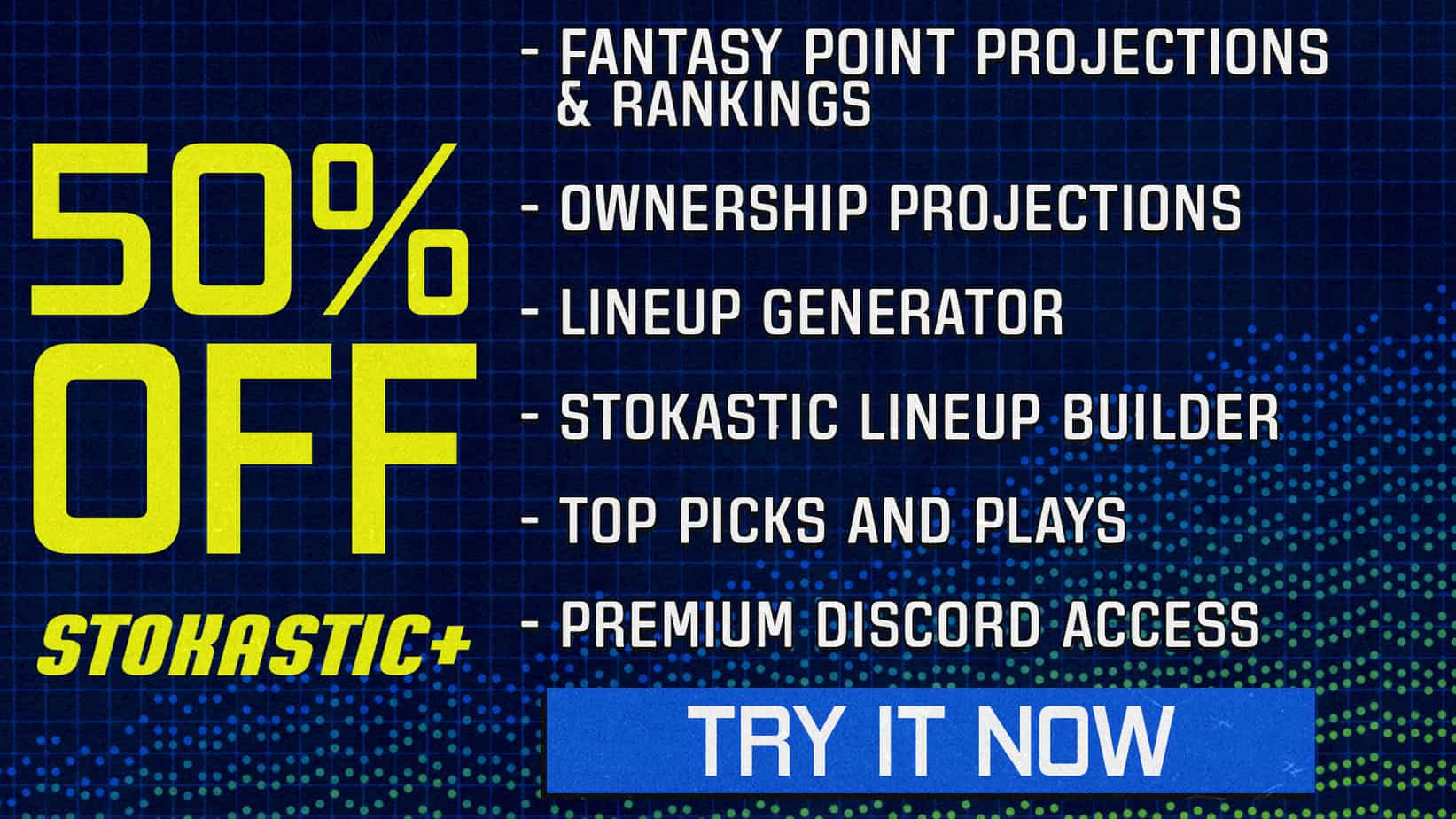 San Francisco Giants (Logan Webb) at Colorado Rockies (Connor Seabold)
There are weather issues in this game, so keep an eye on that. Assuming the game plays, it is somewhat surprising to see Webb only pulling 6% ownership. He is $9,900 and pitching in Coors Field, so it makes sense on most slates, but every pitcher priced around him is in a tough spot as well. The Rockies' implied run total is only 4.4. To put that in context, Lance Lynn is facing a team with a 4.4 implied run total. The Braves' implied run total against Scherzer is 4.9. The Mets' implied run total against Morton is 4.6. The Astros have a 4.2 implied run total against Bassitt, and the Cardinals have a 4.2 implied run total against Gray. It is difficult to understand exactly why those pitchers are all much better than Webb, who has the highest strikeout percentage of the group and is facing the weakest offense among them. The Giants are the top stack on the slate, as they have a 6.6 implied run total against Seabold and only have one hitter in their projected lineup priced above $4,500 on DraftKings.
Chicago Cubs (Jameson Taillon) at Los Angeles Angels (Jaime Barria)
This may be the most overlooked game on the slate, and as a result, it is extremely appealing in tournaments. Barria has spent most of his time in the bullpen this season, but he has shown very good strikeout stuff, with a 24.7% strikeout percentage against righties and a 27.1% strikeout percentage against lefties. He has also held hitters from both sides of the plate to a sub-.100 xISO. He threw 90 pitches in five innings in his last start, so he can at least go deep enough to qualify for a win. The matchup is not perfect, but it is not any worse than most of the other matchups. Barria is also inexpensive at $7,000.
On the other side, Taillon has struggled this season, but his underlying numbers are not bad enough to justify a $5,500 salary on such a weak pitching slate. Tonight's matchup is extremely difficult, so he is very risky, but he is only projected for about 4% ownership compared to 30% for Vasquez. The bats look good as well, particularly from the Angels. Taillon has struck out righties 23.3% of the time while holding them to a .129 xISO and .283 xwOBA this season. Lefties, however, have a .296 xISO and .426 xwOBA while striking out just 18.2% of the time. Shohei Ohtani is on the short list of best individual hitting plays on the entire slate, and there are likely to be some other inexpensive left-handed bats to choose from as well with some combination of Matt Thaiss, Jared Walsh and Mickey Moniak. While Taillon has been good against righties, do not ignore the power upside of Mike Trout, Taylor Ward or Hunter Renfroe either.