Wednesday brings a huge slate of games and a wide array of MLB player props. There are quite a few spots where MLB Bet Pro has found double-digit EV, and one of those spots involves a proverbial ace getting a proverbial ace strikeout line that he may or may not deserve. We are going to take a look at that as well as a few other spots where MLB Bet Pro has found leverage on the market. Let's attack some of the best props for June 7.
Please note that these are just three of the +EV MLB player props on MLB Bet Pro; the model has over 100 other options, which you can access by signing up now to get Stokastic's Bet Pro offer: One trial month for $24.95 that gets you access to both NBA and MLB Bet Pro, plus access to our Premium Chalkboard!
3. Zack Wheeler Under 8.5 Strikeouts (-140, FanDuel)

Wheeler has had some major issues at times this year. Yes, his strikeout stuff is still sound, but Wheeler has five starts in which he gave up at least four earned runs and only two where he struck out at least nine. He has also made it into the eighth inning just once in 12 starts this season, and at his current rate of 10.4 strikeouts per nine, Wheeler will almost certainly need to make it that far to get to nine strikeouts tonight.
There is some merit to the opponent favoring a boost to Wheeler's punchouts tonight; the Tigers have a bad lineup that is above average in strikeout rate and below average in most positive categories. However, several of Wheeler's bad games have come against comparable opponents, and his best game was against the mighty Braves (12 strikeouts in 8.0 innings). The matchup seems to be largely irrelevant here — the trends suggest 8.5 is too high a line for Wheeler's recent performance, and the under is getting a 12% from MLB Bet Pro.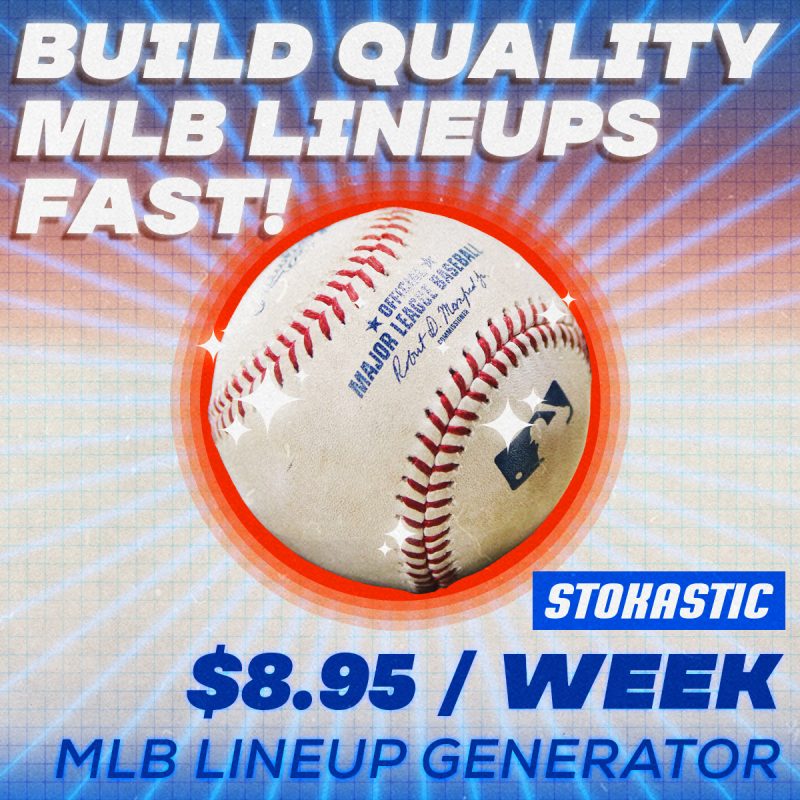 2. Ronel Blanco Over 3.5 Strikeouts (-160, PointsBet)

Blanco is a late bloomer who did not make the big leagues until his age-28 season, and he has almost exclusively pitched out of the bullpen in his short career. But he has recently been stretched out as the Astros have expanded their rotation, and he is coming off his first career start in which he went 5.1 innings and struck out five.
Blanco is essentially a two-pitch pitcher — not the best formula for facing batters multiple times in a game. However, he is striking out over a batter per inning in his 23.2-inning career sample, and in his minor league run he has hovered between 11 and 12 strikeouts per nine for the most part. Blanco's strikeout stuff is pretty solid despite the narrow pitch selection. As such, the main inhibitor here for 3.5 strikeouts is how long he goes tonight.
The Blue Jays lineup packs some punch and Blanco's career WHIP is 1.901, so a blowup is in the cards. But at a strikeout per inning, even if Blanco only goes four innings, he will hit this over. MLB Bet Pro likes his chances and gives him a 68% win expectancy on over 3.5 strikeouts.

1. Jose Siri Over 0.5 Hits (+105, BetMGM)

It is rarely a bad idea to take a Rays hitter to go over 0.5 hits, regardless of who that hitter is. Tampa ranks near the top of the league in most offensive categories, including plate appearances, and that means everyone is live to get four-plus trips to the plate any given night. So while Siri may typically bat ninth, his team sets him up to get opportunities.
Siri hit a 457-foot bomb yesterday and has been seeing the ball well since the beginning of May. He had hits in 16 of 25 games since May 2 and hit nine home runs in that span, and he also had at least four plate appearances in 22 of his 34 starts in 2023. That is about as comfortable a situation as a No. 9 hitter can have. And though Siri is vulnerable to strikeouts (32.8% rate) and the Twins' Pablo Lopez is one of the best in that regard, Lopez is also allowing contact at a reasonably high rate for someone as dominant with the swing-and-miss. The plus money helps boost Siri's projected ROI and makes his over on 0.5 hits the best bet of the day on MLB Bet Pro.