Saturday's one-game NBA slate gives the Boston Celtics one more chance to keep their season alive, and the action will begin at 8:30 p.m. ET on DraftKings and FanDuel. There are several options in the player pool worth analyzing to find the top NBA DFS building blocks and NBA DFS picks for DraftKings and FanDuel lineups. Can Jayson Tatum pay off his price and get Boston to Game 6, or is Jimmy Butler the preferred stud play? Let's dive into the data and find out.
NBA DFS Picks Today: Saturday, May 27
Core Play of the Day — Jayson Tatum — Boston Celtics
Well now. Things have moved from spicy to downright intriguing after the Celtics took care of business in Boston and are now returning to Miami down only one game. Yes, elimination is still on the table, but the Celtics are three-point road favorites, so they have a chance to keep rolling with Lady Luck on their side.
Jayson Tatum crushed once again with another 50-plus fantasy point performance. That makes three in the last four games. He now has an even dozen 50-plus fantasy point games in the postseason with six of 60 or more — along with his 80 all-you-can-eat statistical buffet in the Game 7 against Philadelphia. Tonight he is likely to once again play north of 40 minutes unless the game is wildly lopsided in the fourth quarter.
Jaylen Brown at least was efficient from the field in Game 5, and over the last two games, he has gone 16-for-34 (47%), leading to his two highest-scoring efforts since Game 1. Unfortunately, he also had only two assists, tying the low for this postseason, and only two rebounds, his second-worst total of the postseason. Brown has only one trip to the 40 fantasy point plateau in his last nine tilts.
---
Latest NBA DFS Content
---
Malcolm Brogdon was only able to play eight minutes after leaving with a strained forearm. Before the game, it was announced he has a partially torn tendon in his shooting arm, so perhaps that explains the dreadful production over the last three games. There is a decent chance he is on the shelf Saturday night.
Marcus Smart had everything going his way in Game 5 and was a major contributor to Boston's win. He drained four 3-pointers on six attempts while snagging five steals. That is his high-water mark, and while it is unlikely he posts another 40 fantasy point outing, he could be in the mid-30s if Boston continues to shrink the rotation if Brogdon is out.
Derrick White has seen his fantasy production increase in each game of this series. He has been back in the starting five for the last trio of tilts as well. Game 5 proved to be a heat-check game — he went 8-for-11 (72.7%) from the field and 6-for-8 from downtown with a postseason-high 24 points. He could play 35 or more minutes if Brogdon is out or limited, and hopefully, the salary increase on DraftKings ($1,400) and FanDuel ($4,000) will keep some of the field away. But if Brogdon is ruled out, this is not likely.
Al Horford proved himself as a meaningful fantasy contributor for the second-straight game. He recorded a playoff-high five assists, and his 11 rebounds were his second-most of this postseason. He also had a block and a steal but just six points, which demonstrates just how tenuous his opportunities are, even with Robert Williams III back in a reserve role for 18-20 minutes. It has now been 14 games since Williams dropped 30 fantasy points, and, at this point, his floor is around a dozen with barely double that as an attainable upside.
Grant Williams saw solid minutes, but he only had four field goal attempts, resulting in his third sub-20 fantasy point performance of the last four games. This is going to happen with a player who has a usage rate in the low teens, but the salary is still tempting — even with a 50% increase on DraftKings all the way to $3,200.
Payton Pritchard played one minute toward the end of the third quarter then he joined the rest of the deep reserves in mop-up duty for the final 3:19. If Brogdon is ruled out, there is a slight chance that Pritchard could get a couple of minutes in the first half, though that is far from guaranteed tonight.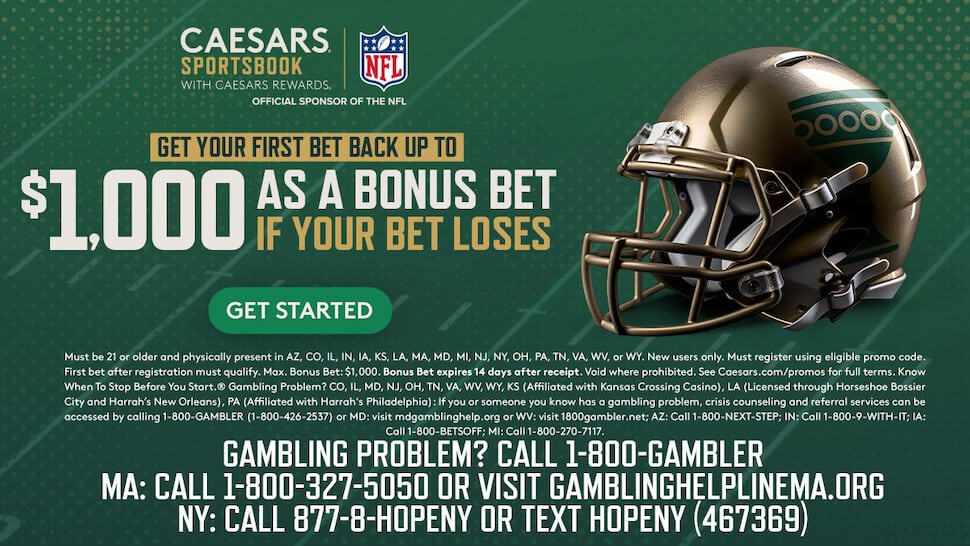 Jimmy Butler — Miami Heat
Game 5 saw Jimmy Butler not playing the final frame and Bam Adebayo getting just 2:13 as coach Erik Spoelstra threw in the towel after his team was down 90-72 at the end of the third quarter and the Celtics started the fourth with a 6-0 run. The last two times Butler has played less than 40 minutes this postseason, he followed up by recording at least 27 points and 15 combined rebounds and assists. This is as fresh as we will see Butler outside of a trip to the Finals, so go right back to him with expectations of a 50-plus fantasy point performance tonight.
Adebayo bounced back from a pair of duds with just over 30 fantasy points in 32 minutes, and if he had played the full game, he would have flirted with the 40 fantasy point plateau. PrizePicks has Bam with a 34.5 fantasy point line, and with the Stokastic projections currently projecting him for 36.83 FanDuel points, this looks like a decent play to target, as he should see around 40 minutes in a close game.
Kevin Love played 5:04 to start the game and then likely would have never left the bench if there was not a blowout. He picked up another 8:40 in the fourth quarter but still managed only six points and six rebounds. While he is worth a tournament look on both DraftKings ($2,800) and FanDuel ($6,500), he should not enter consideration for those building out less than 10-15 lineups, he has fallen that far now that Boston is going with a three-guard backcourt.
Cody Zeller is $1,600 on DraftKings and at the $6,000 minimum on FanDuel. He is drawing the same assessment as Love. He played just 4:07 in the first quarter and remained in warmups for the rest of the game. It was a little surprising that Love got the blowout run, but that was probably a nod to giving the veteran some extra court time as he would need to be engaged against the Denver frontcourt if Miami advances.
Gabe Vincent (ankle) is probable after missing Game 5, so that should bump Kyle Lowry back to the bench. While Lowry did play 30 minutes, 10 of those came in garbage time, so he is probably back to a 25-28 minute role tonight. Vincent does look like a strong play, and hopefully, gamers shy away from him the longer he is sporting the questionable tag, but at this point, most people still playing ought to be savvy enough to not fall for that trivial trap. However, with Saturday afternoon barbeques, there are distractions aplenty on this three-day weekend.
Max Strus is who we thought he was and posted a massive dud since his role truly is not impacted much with or without Vincent. Strus is all about scoring and getting a couple of rebounds, and he did not do either on Thursday with three points and an assist as his only statistical contributions. He is still a viable tournament option, but no better or worse than he has been all series.
Caleb Martin had an average performance again and is someone to keep on the shortlist despite his failure to crack 25 fantasy points in the last two games. He should play 32-35 minutes and can contribute just enough in all facets of the game to tally around a fantasy point per minute with a little luck, making him a solid NBA DFS pick.
Duncan Robinson and Haywood Highsmith were the DFS heroes, though their production didn't come in only garbage time. Robinson had almost 16 minutes prior to the fourth quarter and Highsmith checked in to start the second quarter and never came off the court. Highsmith had barely played most of the postseason and even has a handful of DNP-CDs. If Vincent is out, then he could get a look, or maybe with a little luck, earn some extra run if he can get hot in his first rotation. Robinson is the more likely of the two to get minutes in both halves, but we have seen Spoelstra do in-game tinkering for years, so truly any outcome is in play.
Additional NBA DFS Building Blocks Pick — Sports Betting Opportunities
Currently, the wager for Game 6 on BetMGM is the over 1.5 rebounds prop for Duncan Robinson. Though he has only made this mark twice in this series, he did so in two of the last three games, and in both games in which he played over 22 minutes.
NBA Bet Pro currently has Robinson projected for 18.1 minutes and 1.87 rebounds. But with the over priced at only -110 (51.9%) and the probability of success at nearly 59%, this play projects out to a solid 6.2% expected ROI.
The other wager worth considering is Kevin Love and the under of his 9.5 points + rebounds + assists (PRA) prop. NBA Bet Pro currently has the veteran of 15-season veteran projected for 12.8 minutes, 4.51 points, 4.24 rebounds and 0.83 assists, or 9.58 PRA. The math has him falling below this 9.5 PRA threshold nearly 58% of the time, and with this prop priced at -110 (51.9%) at BetMGM, this play projects out to a decent 3.7% expected ROI.
Keep in mind that, with only one NBA matchup today, finding major value is unlikely, so consider using bonus bets and boosters to aid in the quest to remain profitable.
Did you know that you can get one free month of Stokastic+ Platinum for signing up and making your first bet at BetMGM? Claim here today!
Final Thoughts on NBA DFS Picks & Building Blocks Today
When you start to build your DFS lineups, be sure to let us do the heavy lifting for you by tuning into the Stokastic NBA Live Before Lock show at 7:30 p.m. ET on YouTube, brought to you by PrizePicks – new users, use this link receive 30 days of Stokastic+ Premium as well as a first deposit match up to $100.