Basketball season is HERE! And just like always, the NBA DFS picks will keep coming at you in full force. The following FREE NBA DFS picks for NBA DraftKings are based directly on Stokastic's industry-leading NBA DFS projections and Stokastic Sims Tool for Friday, Dec. 8.
Data accurate as of publish time. If you want real-time data, check out Stokastic's NBA DFS projections and other tools.
DraftKings NBA DFS Cheat Sheet: Fantasy Basketball Picks Tonight
Each player is listed with their given salary and their projected fantasy points, per Stokastic projections.
Tier
PG
SG
SF
PF
C
Superstar
Luka Doncic
$11,800; 62.78
High
DeMar DeRozan
$8,400; 42.70
Evan Mobley
$7,700; 37.68
Jusuf Nurkic
$7,200; 40.23
Medium
Anfernee Simons
$6,800; 37.88
Cole Anthony
$6,800; 38.13
Caleb Martin
$5,900; 32.21
Jakob Poeltl
$5,900; 32.08
Low
Gary Trent Jr.
$4,100; 19.34
Gary Harris
$4,900; 21.78
Players are selected based on the highest average simulated ROI.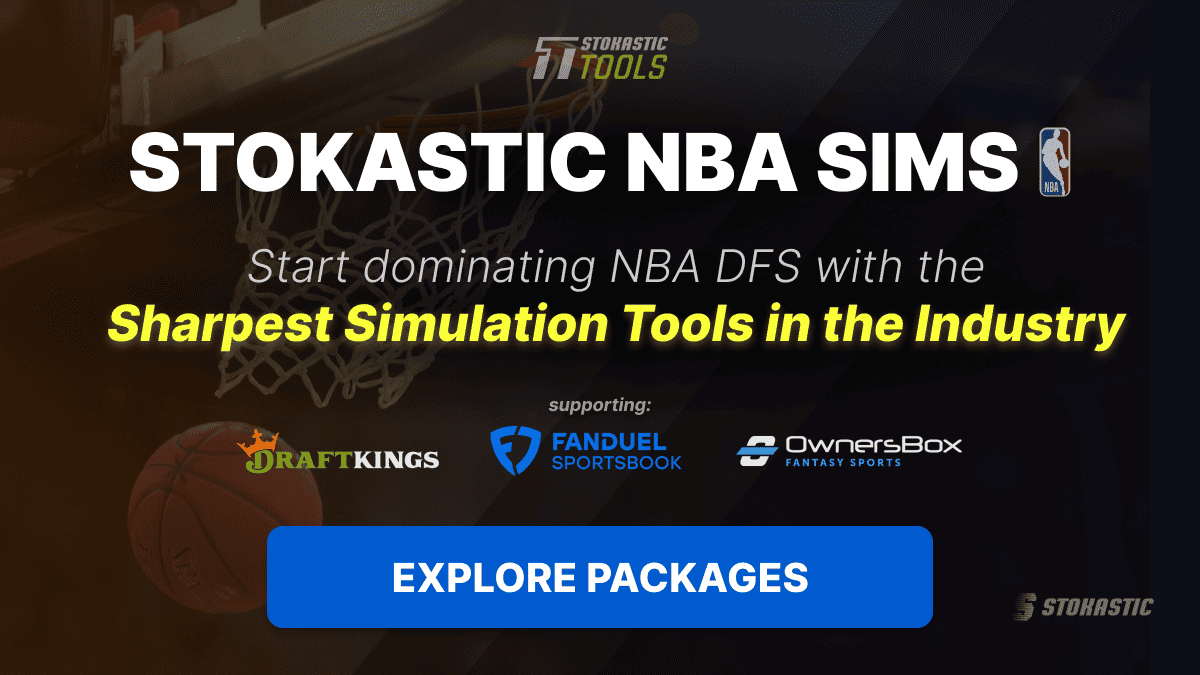 Daily Fantasy Basketball Tools
Our projections are managed by the Stokastic team and updated throughout the day as more information becomes available up until the last game tips. Projections are an integral part of a winning process, and using Stokastic's projections provides you a system that's proven to win money in tournaments over several seasons of action.
These rankings for fantasy points and value are derived directly from Stokastic's fantasy NBA projections. Roster players with solid value rankings and spend most, if not all of your salary to build competitive lineups for your leagues.
In all DFS sports, being able to compare the strength of a player each day versus their popularity is key to success. In the NBA, however, correlations between players are less valuable so the strength of each play can be considered individually.
Initial ownership percentages are posted daily by 1:00 p.m. EST and updated every two hours throughout the day with a final update occurring 30 minutes before lock. You should note that last-minute injury reports will impact not only the injured players' or their replacements' ownership but can affect overall roster construction and therefore, every other player on the slate.