To celebrate the launch of FanDuel's weekend golf, we are having a special contest for the Masters Tournament rounds 3&4. If you can beat Awesemo.com contributors ChrisSpags, Tommienation1, JoshEngleman, and Awesemo you will have a shot at a free PGA entry next week.
FanDuel's weekend golf has the same scoring system as its normal golf product except that points are not awarded for finishing position.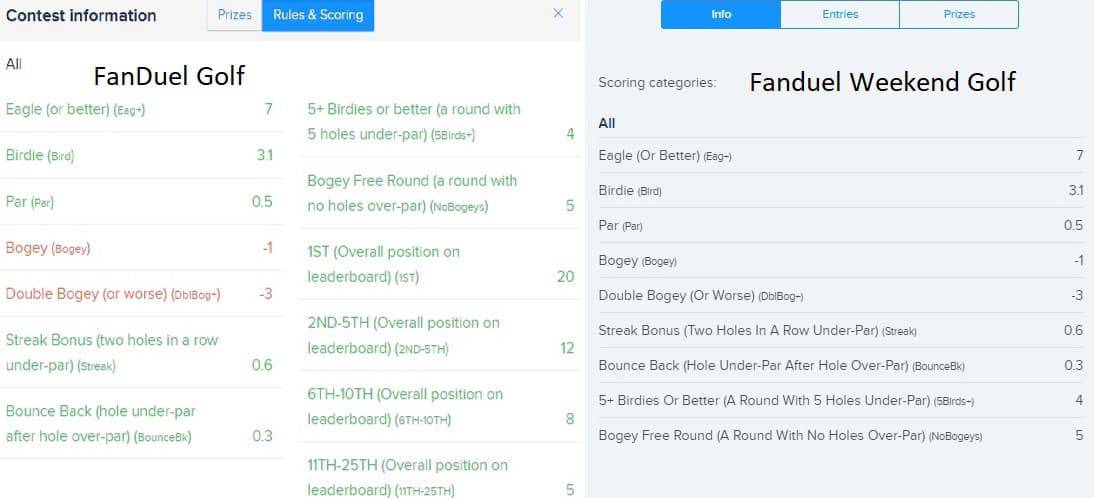 Their premier contest of the weekend is the $7.77 entry $150k guaranteed Eagle, with $30,000 awarded to 1st place. To give you a leg up on the competition, we will be releasing articles, rankings, and ownership projections for this weekend's slate on FanDuel. Awesemo will also be releasing his projections to Awesemo.com members who sign up for the Awesemo.com contest on FanDuel and retweet the following tweet. This is a great chance for those of you who are interested in multi-entry but don't have projections made for golf. Good luck!
To celebrate the launch of @FanDuel's weekend golf, @Stokastic_Com is having a contest at https://t.co/3bms4qbthy and I will be releasing my personal projections for the Masters weekend slate to those who sign up for the contest and retweet!

— Awesemo (@AwesemoDFS) April 6, 2018