The second major championship of the season comes off an intriguing week of golf where not one but two veteran players (and former No. 1's) won events. Both Jason Day and Dustin Johnson come in with good momentum into the PGA Championship and will gather a lot of attention as the week progresses. Since the salaries on DraftKings were out before they won, both players are priced under $9,000 and will be heavily rostered in all DraftKings contests.
The PGA Championship will take place at Oak Hill Country Club in Rochester, N.Y., a venue that has hosted the PGA Championship several times in the past — the last time in 2013. The routing of the course was completely changed in 2019, and it will play 300 yards longer. Recent form will play a massive role in terms of ownership percentages in PGA DFS contests. Also, distance narratives will dominate the discourse given the length of the course and the poor weather that could also play a role.
With all that in mind, let's use Stokastic's PGA DFS projections and PGA DFS ownership projections to find the strongest PGA DFS fades and pivots of the week.
PGA DFS Fades & Pivots | PGA Championship
Oak Hill Stats and Info
Par 70, 7,459 yards, featuring bentgrass on the greens. The course was lengthened by over 300 yards since the last PGA Championship in 2013.
The course was designed by Donald Ross but received extension renovations in 2019. The venue was cleared of several old trees and some of the fairways widened to give it more of the open and classic design that Ross intended.
PGA Championship venues have tended to be very approach driven, and at Oak Hill this week should be no different — four of the past winners of this event have gained four strokes or more on approach for the week of their win.
Driver should be a popular club off the tee as well, with mostly straight routing on the course and more room off the tees. Look for big hitters to have an advantage, as they have at most of the recent PGA venues.
2023 PGA Championship PGA DFS Fades and Pivots
High-End PGA DFS Fade: Justin Thomas
Projected DFS Golf Ownership: DraftKings: 13.3% | FanDuel: 9.2%
Thomas will go searching for his third PGA Championship at Oak Hill. He has not won a tournament since he triumphed at this event last season, making up a miraculous seven-shot deficit on the back nine in Tulsa. Thomas' 2023 has been far from terrible, but it has been a touch underwhelming by his standards. He has posted just one top-5 on the season (back in February) and missed the cut at the first major. In terms of his PGA DFS projections, Thomas is no slouch, but he is also trailing a few players in his range in both scoring and top-6 probability. Furthermore, while sentiment on Thomas is not super high, his pedigree and the fact he nabbed a share of 14th his last time out means he could come in around 15% owned in many GPPs. With him offering minimal leverage against others in his range, Thomas sets up as a decent fade candidate for the second major of 2023.
High-End Pivot: Tony Finau
Projected DFS Golf Ownership: DraftKings: 16.7% | FanDuel: 18.7%
Despite higher PGA DFS ownership projections  than Thomas, Tony Finau looks like the player to pivot to in this range. The gap in Stokastic PGA DFS ownership projections between the two players isn't massive (Finau projects for 3 percentage points more), but Finau has much stronger PGA DFS projections than Thomas in both the scoring and top-6 probability ratings, where he comes in with a 16.5% chance of hitting a top-6 in the event — the sixth highest rating in the field. Finau has also just looked like the better player in 2023. He blew the doors off the field in Mexico a few weeks ago and has a win in the Northeastern USA to his credit (Liberty National, 2021). Finau has taken a massive step up over the last two seasons, with five wins since the fall of 2021, and he is not someone to shy away from in majors. With Thomas still searching for top form, listening to the PGA DFS projections and pivoting to Finau in this range makes sense.
---
Latest PGA DFS Content
---
Mid-Range PGA DFS Fade: Cameron Young
Projected DFS Golf Ownership: DraftKings: 11.2% | FanDuel: 14.3%
Cameron Young finished third at this event last season, barely missing out on a playoff. He has experienced a little more difficulty maintaining top form in 2023 and comes in having finished outside the top 50 in three of his last four starts. It is worth noting that Young posted a seventh-place finish at the year's first major, but this venue will not have the monster fairways that Augusta did and only has two par 5's for the massive-hitting Young to take advantage of. Young ranks far down the Stokastic PGA DFS projections as well, projecting for just a 12.1% top-6 probability, which puts him behind most of the players in the $9,000 range on DraftKings. While Young would be interesting if his PGA DFS ownership projections were trending lower, the 11.2% projection is not overly appealing for GPPs.
Mid-Range Pivot: Jason Day
Projected DFS Golf Ownership: DraftKings: 19.5% | FanDuel: 26.3%
There is no doubt that Day will be one of the higher-owned players in the field. He grabbed his first win on the PGA Tour since 2018 last week at the Byron Nelson and has plenty of experience in this part of the world, winning at Plainfield in 2015 and placing second at Baltusrol at the 2016 PGA Championship. Day's iron play was in fine form last week, as he gained over six strokes on approach alone, and his newly formed swing has delivered far more consistent results in that area of the stat sheet this season. Day's putter has plenty of room to deliver more upside, and he is projecting for the strongest win probability and PGA DFS projections of any player in the $8,000 range on DraftKings. Day is likely to be 15% owned or higher, but given the cheaper salary, he makes for a sensible pivot off the weaker plays in the range above him.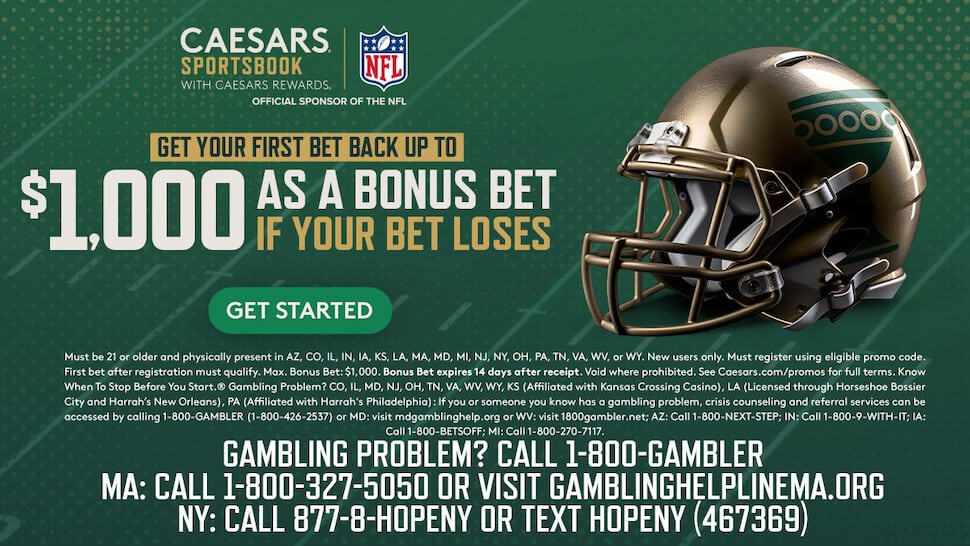 Mid-Range PGA DFS Fade: Wyndham Clark
Projected DFS Golf Ownership: DraftKings: 20.4% | FanDuel: 13.8%
Wyndham Clark has upped the level of his game in 2023. He made 15 cuts on the PGA Tour and finally grabbed his first PGA win two weeks ago at the Wells Fargo. Clark may very well move up into the upper tier of golfers eventually before all is said and done, but facts are facts, and Clark enters this year's PGA Championship having never finished better than 75th in five major championship appearances. Clark's PGA DFS projections are strong, and he is a great value on Stokastic, but with PGA DFS ownership projections well over 20%, he will push to be one of the top-owned players in all DFS formats. Given his history and the deep field, it is simply not a price worth paying in larger tournaments with top-heavy prize pools, especially when there are some great pivots just above him who will have a quarter of the ownership and bring in a far better major championship record.
Mid-Range Pivot: Joaquín Niemann
Projected DFS Golf Ownership: DraftKings: 6.1% | 4.5%
The LIV golfer ownership discount is alive and well with Joaquin Niemann. Despite finishing 16th at the first major and landing top-10s at each of the last two LIV events, he is still trending for less than 8% ownership on DraftKings. Niemann will be playing in his 14th major, and he has made the cut in each of his last nine starts in the large events. That kind of consistency is invaluable in these large-field events for DFS, and Niemann has proven that he has upside still to give at these events. He is a winner at Riviera (a long tough Par 71) and finished second in 2021 at Detroit Golf Club (a Donald Ross design). With an 8.1% top-6 probability rating on Stokastic, he comes in right under Clark in the PGA DFS projections and makes for a great leverage play off him, as Clark may carry four times the ownership.