This week's tournament takes place in Canada, with a forecast that looks mostly benign for Thursday. The first round kicks off in temperatures around 60 F but with winds that are not expected to get much higher than 6 mph in the morning. The venue will be making its debut on the PGA Tour as well, with Oakdale Country Club hosting a PGA Tour event for the first time in its existence. Oakdale is a shorter 72 with three par 5's and five par 4's that measure under 400 yards. It is likely to play much easier than last week's course, although the technical nature of the setup and the higher rough could still keep scoring down a little.
Regardless, elite iron players and putters can compete, and much like Colonial, Oakdale should have some surprise names near the top of the leaderboard, both earlier in the week and on Sunday. With that in mind, for first-round leader bets, we will have a keen eye on some longshots.
As always, this column will use the OddsShopper's golf betting tools to identify the best value options as well as a few numbers to include for Canadian Open first-round leader selections.
Canadian Open First-Round Leader Bets
This is the first time Oakdale has been in action on the PGA, but the venue is closely situated to two other courses that the PGA has visited for this tournament in the past in Glen Abbey and St. George's. The trend here has been to target early starters Thursday, as four of the last six years have seen solo first-round leaders come from the morning wave at this event. Even in the other two years, at least one morning starter was tied for the leader after Round 1. As such, we will mostly target morning tee times and try to take advantage of what appears to be receptive early-morning greens up in Canada.
Justin Rose First Round Leader (+3500) at BetMGM
Rose ranks seventh in early-round scoring in the first round and 13th in Round 1 scoring overall. Rose has not only been a fast starter in 2023; he has been a fast starter on specific sorts of courses that play to his strengths. He opened with a 69 earlier in the season at the tough but technical TPC Sawgrass and also opened with a 66 in the first round at the equally claustrophobic Hilton Head. Rose comes in having taken last week off and will not be fatigued from playing four rounds at Muirfield Village last week, which gives him a leg up in many respects. He has gained 12.4 strokes on approach alone over his last two events and looks like a man who knows that this field and course set up well for him to potentially compete again. With an early tee time this Thursday, backing him in the first-round leader market makes plenty of sense.
Aaron Rai First-Round Leader (+8000) at DraftKings
First Round Top 5 (+1100) at BetMGM
Rai was a huge disappointment last week at the Memorial, where the long course ultimately overwhelmed him. Still, Rai has an elite short- to mid-iron game that gained him 7.4 strokes on approach just two weeks ago when the PGA Tour was visiting another more technical track in Colonial. Rai also played well at Harbour Town in April, where he opened with a 63 and gained over four strokes on approach for the week. It is clear that Rai has a preferred type of setup and that his approach game is far more prone to excel at certain courses. Oakdale looks like it will be right up his alley, and with him taking the weekend off from play at Muirfield, he will be in a good spot to get over on the field on Thursday. He has an early morning tee time just like Rose and makes perfect sense to target in both the top-5 and outright markets given the big odds available.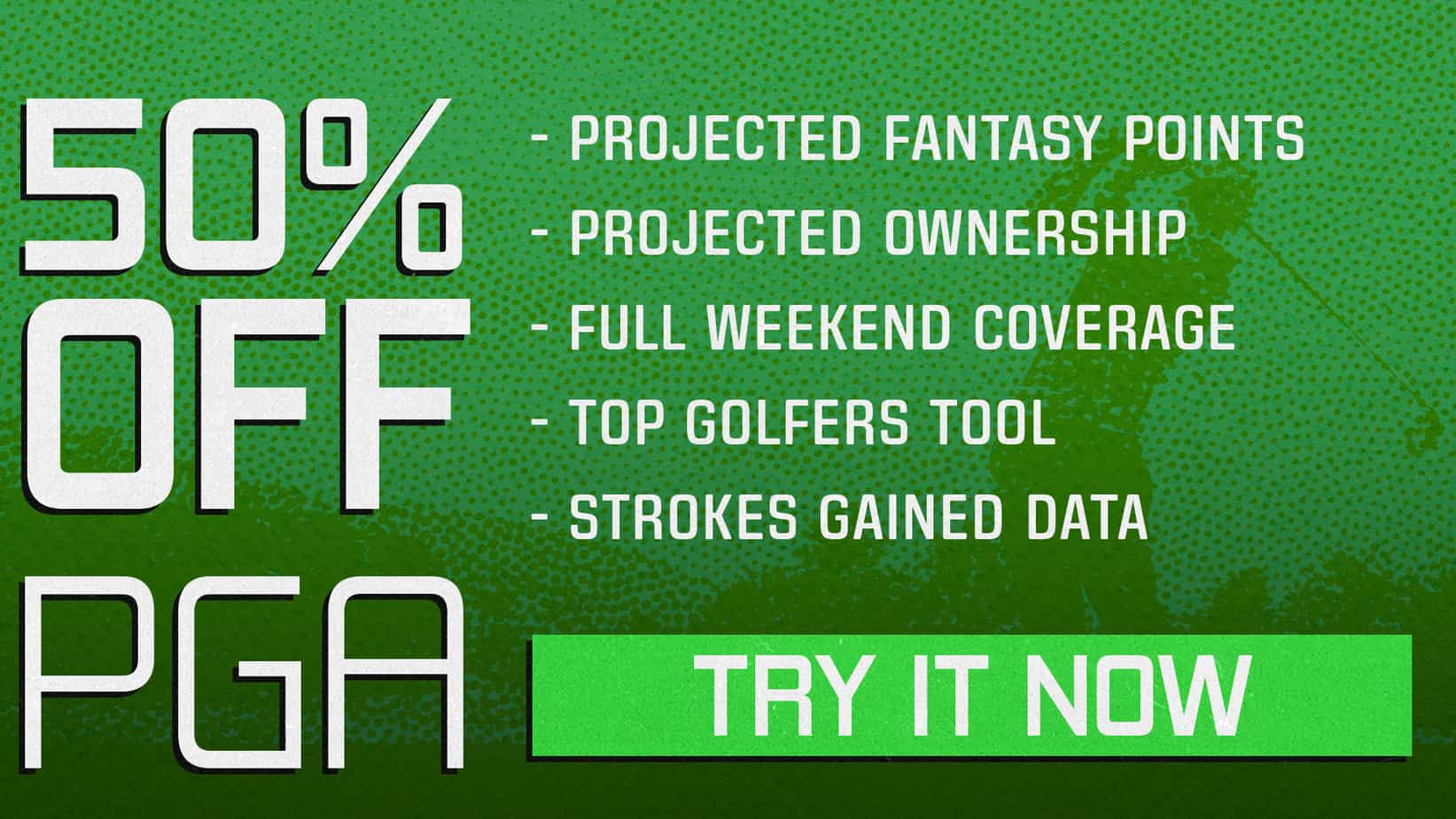 Canadian Open First Round Leader Longshot Bets
Longshots often hit in the first-round market and are worth adding to betting cards. You can always use OddsShopper's tools to check out and compare odds across the major sites.
Carson Young First Round Leader (+9000) at BetMGM
Carson Young First Round Top 5 (+1600) at BetMGM
While Cameron Young has a good chance of grabbing his first win, do not forget about the other C. Young in the field, Carson Young. Carson Young has played inspired golf over the last few months. He nearly grabbed his first-ever PGA win in Puerto Rico, an event that saw him open as a first-round leader with a round of 63. He followed that up with a bunch of other solid results, including a 21st placing at Colonial where he gained over five strokes with his putter. Young blitzed a U.S. Open qualifying field recently, another result that showcased his ability to go low for a round or two on softer setups. With Oakdale playing short and catering to the iron specialists, the chances of another low round from Young seem high. Despite the great play of late, his odds are still extremely solid for a weaker-field tournament, and the early tee time makes him a near no-brainer for longshots in this market.
Doc Redman First Round Leader (+12500) at BetMGM
First Round Top 5 (+2000) at BetMGM
This event has been turned on its head a little due to the LIV golf merger, and as a result, expect some chaos once everyone gets out on the course. For a longshot to ride with Thursday morning, Doc Redman has a chance to make a little noise early on. Redman has struggled over the past couple of seasons, and his around-the-green game will likely keep him from competing for the outright win. However, his approach game has been coming back into form of late, and his last start at the Byron Nelson saw him gain over seven strokes against the field in that stat alone. Redman has shot some really low rounds on some of the more technical PGA courses at various points in his career and comes in with a little more confidence than normal after finishing 30th at the Byron, a week that marked his first made cut in five starts. He has massive top-5 odds at +2000 that are very appealing and a nice early start time on Thursday that should allow him to chase some pins and build on the work he put in at the Byron Nelson.