MLB Bet Pro has a lot of games to sort through due to yesterday's smoke-induced postponements. That said, here we will mostly be focusing on the later games, as the early-afternoon start times are not seeing quite as much EV as those games. In particular, MLB Bet Pro has found some real leverage on the market in the Red Sox-Guardians game, plus a good spot to short one of the best pitchers of his generation. Let's get down to business with the best MLB player props for June 8.
Please note that these are just three of the +EV MLB player props on MLB Bet Pro; the model has over 100 other options, which you can access by signing up now to get Stokastic's Bet Pro offer: One trial month for $24.95 that gets you access to both NBA and MLB Bet Pro, plus access to our Premium Chalkboard!
3. Justin Turner Under 1.5 Total Bases (-155, BetMGM)

It is not particularly fun shorting Turner since he has gone over 1.5 in three of his last six and has found timely hits throughout his career, but that is going to be the move tonight. Turner gets a matchup with Aaron Civale, and Civale is off to a rip-roaring start to 2023, having allowed only four total earned runs in his 17.2 innings spanning three starts. Two of those starts were scoreless outings in which he allowed four hits or fewer as well. And though Civale's strikeout rate is low, he is allowing just a .242 slugging and has yet to surrender a single extra-base hit. Now, that could even out since Civale's career ISO allowed is pushing .200, but Turner is not the greatest power threat at this point.
All told, Turner has hit this over in just 22 of 59 games (37.3%), and his slugging and ISO are both at 10-year lows. Essentially, that means Turner's best shot at this over is getting multiple hits — which Civale has largely prevented, averaging 7.6 hits allowed per nine. This is not a great environment for Turner, and MLB Bet Pro gives him a 64% chance of staying under 1.5 total bases.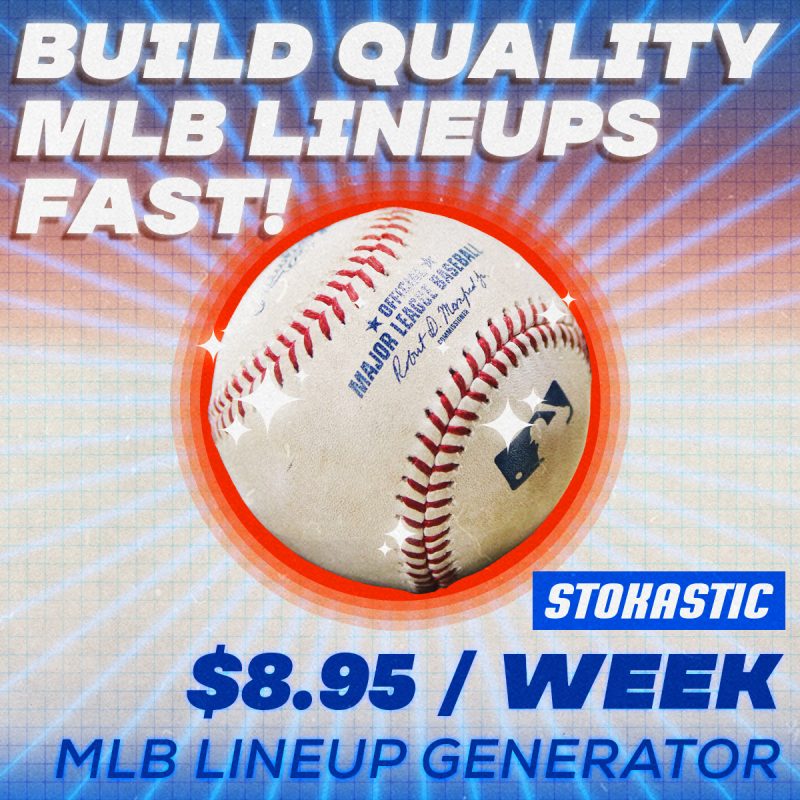 2. Justin Verlander Under 5.5 Strikeouts (+105, DraftKings)

The sample is still small for Verlander this year, but early returns are eye-opening. His strikeout rate is down to 20.6% and his per-nine clip is 7.5 — both of which are his worst marks since 2014. He is also walking batters at a slightly higher rate.
On a start-to-start basis, Verlander has been OK. He has only really been shelled twice in six outings, but one of those came just two starts ago when he gave up six earned runs and only struck out two. He has only exceeded this 5.5 line twice this year, and though one of them was his last time out, the start immediately prior shows that he does not seem to be hitting a stride yet.
The matchup with the Braves does not help since they have power to spare up and down the lineup. They strike out slightly more than average, but they also have a good shot at home to chase Verlander early. As such, MLB Bet Pro projects him for just 5.3 strikeouts and a 11% EV on the under.

1. Matt Dermody Over 3.5 Strikeouts (+125, DraftKings)

To be honest, most of what is known about Dermody at this point has little to do with what he has done on the mound. That said, he is getting the spot start tonight for the Red Sox and has a strikeout line of 3.5 that seems appropriate for a guy with two major league appearances since 2017.
There is not a ton pointing in Dermody's favor for this over — the Guardians strike out at the league's second-lowest rate, he has pitched one inning since 2020 and gave up two runs in that inning, and his leash is likely to be extremely short. However, Dermody's strikeout numbers in limited MLB action are passable, with 7.2 per nine and an 18.2% strikeout rate. At that clip he would have to face 17 batters on average to strike out more than 3.5 of them — aka go almost two times through the order. That is not an unreasonable expectation for a guy making a spot start trying to just eat some innings.
MLB Bet Pro loves this play because of the value, not the 49% expected win rate. Right now it is the No. 1 MLB player prop on the board for both EV and sEV.