Sunday's NBA action concludes the weekend with a five-game main slate that tips off at 6:00 p.m. ET on both DraftKings and FanDuel. There are several options in the player pool worth analyzing to find the top NBA DFS building blocks and NBA DFS picks for DraftKings and FanDuel lineups, including Kawhi Leonard taking the court after three days of rest.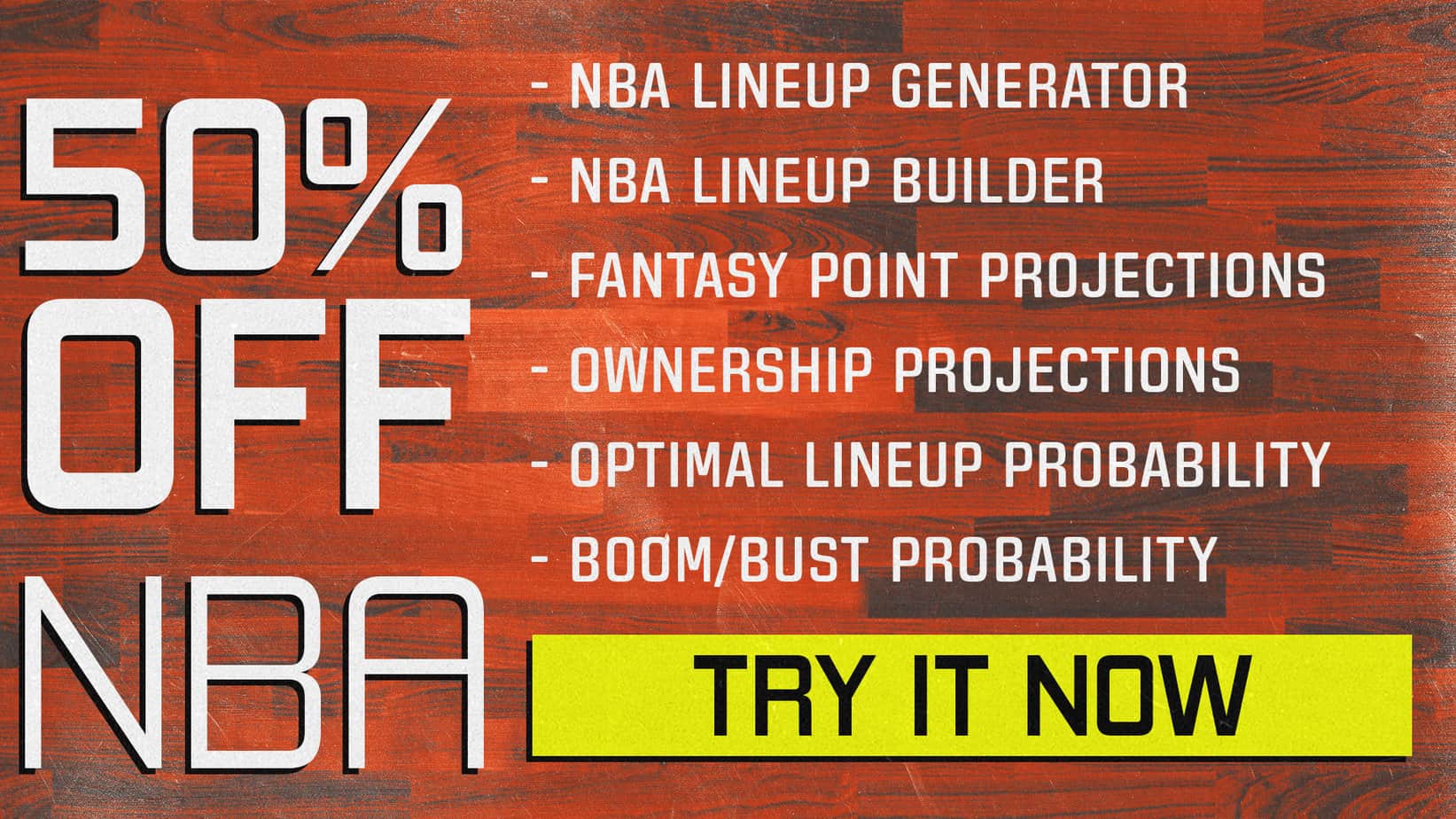 NBA DFS Picks Today: Sunday, March 19
Core Play of the Day — Kawhi Leonard: Los Angeles Clippers-Portland Trail Blazers
Tonight is a back-to-back for the Clippers who fell 113-108 to the Magic in Los Angeles on Saturday afternoon. Kawhi Leonard was held out of that matchup in anticipation of tonight's game in Portland against the Western Conference rival Trail Blazers.
Over his last four games, Leonard is averaging 37.7 minutes and 19.0 field goal attempts with a 53.9% conversion rate, including a scalding 47.6% success rate on 5.3 3-point attempts. This has culminated in 31.5 points, 8.5 rebounds, 3.8 assists, and 1.8 steals. Portland has been a disaster on defense, allowing 120.8 points per 100 possessions, while also logging an above average 100.1 possessions per 48 minutes. Look to Leonard as a core building block in all formats on Sunday.
Paul George is also in the mix for the Clippers. Jerami Grant will be out for a third consecutive game for the Blazers, which in turn provides additional opportunities for Trendon Watford who has joined the starting lineup in place of Grant each of the last two games. In these appearances he has logged just over 37 minutes with 10 points, seven rebounds, six assists and three steals, which is a tremendous stat line for his reasonable salary.
Damian Lillard and Anfernee Simons are also viable tournament targets, though Jusuf Nurkic still feels like a trap with his inconsistent playing time over the last five games since missing well over a month with a calf injury and Portland in tank mode.

Anthony Davis: Orlando Magic-Los Angeles Lakers
Yesterday, Orlando took care of business against the Clippers and tonight they are looking to complete the Los Angeles sweep. Anthony Davis will be playing just his third game in six days after receiving a day of rest on Wednesday.
In his last eight games, Davis has been stellar averaging 35.1 minutes and 17.5 field goal attempts with a 55.7% conversion rate. This has resulted in 27.6 points, 13.3 points, 2.8 assists and 2.5 combined blocks and steals. The Lakers have dropped their last two games and are 5-5 over the last 10 tilts. This is getting close to must win time with them half a game out of the Play-In Tournament, though also only three games behind the Clippers for the fifth best record in the Western Conference. Orlando is hemorrhaging points, allowing 116 or more in regulation over the last seven games with opponents averaging 122.4 points per game in this stretch.
Additional NBA DFS Building Blocks Pick — Sports Betting Opportunities
Ivica Zubac is an interesting player to target in the sports wagering market on Sunday with his 9.5 rebounds prop. Though he has racked up back-to-back 16 rebound performances, that anomalous performance level is unlikely to continue. Excluding this pair of outliers, in his last six games with Mason Plumlee as a new teammate, Zubac has averaged 26.4 minutes and 7.7 rebounds.
NBA Bet Pro has Zubac projected for 25.7 minutes and 8.42 rebounds. Thought is wager is likely to be up in the air well into the fourth quarter, the -104 line at BetMGM, along with a 56% probability of him failing to surpass this threshold, leads to a steady 5% expected ROI.
---
Latest NBA DFS Content
---
Did you know that you can get two free months of Stokastic+ Platinum for signing up and making your first bet at BetMGM? Claim here today!
Milwaukee Bucks Value Options
Sundays typically bring late-Spring shenanigans in the NBA when it comes to injury reports. There will likely be additional value that is unveiled prior to tip off, however, Milwaukee is providing some placeholder options.
Jae Crowder, Goran Dragic and Thanasis Antetokounmpo are all out tonight and while Crowder is the only one of this trio getting recent playing time, we can take comfort in the wing minutes being consolidated among Grayson Allen (foot), Pat Connaughton and Joe Ingles. The former duo should be in the starting lineup, with the latter being the backup for each as well as being a non-traditional facilitator capable of keeping the offense moving when Jrue Holiday is on the bench and Jevon Carter is at the helm.
Tonight will be the third time the Raptors have played in the last four days and they toppled the Timberwolves 122-107 in Toronto on Saturday. The Bucks are on an island game, last playing on Thursday and not suiting up again until Wednesday. Currently Milwaukee is favored by 8.5 points and if the key players such as Giannis Antetokounmpo, Khris Middleton, Brook Lopez and Holiday can take care of business, the secondary options could see extra run in the final frame with some mop up duty.
Final Thoughts on NBA DFS Picks Building Blocks Today
Saturday sees games tipping off in three distinct waves, with five of the six matchups beginning within the first hour of lock. Get ready for the slate with all of the latest analysis and information by tuning in to the Stokastic Live Before Lock show at 5:00 p.m. ET on YouTube, brought to you by No House Advantage.