Every advantage matters in golf, and that includes weather. Some wave advantages are greater than others, but the PGA DFS weather forecast for the 2023 RBC Canadian Open does show an advantage during the first two rounds for Rory McIlroy, Adrian Meronk and others.
Using Stokastic's PGA Weather Splits tool, which calculates potential strokes gained based on the weather, we can see who may have an edge based on tee times.
The weather report heading into Thursday's opening round suggests the edge belongs to those teeing off late on Thursday and early Friday, as Friday afternoon's forecast will be worse than what is seen Friday morning or all day Thursday.
Using the tool, let's highlight a few key players DFS players may want to consider or avoid based on the waves. If you want to use the tool yourself, try a PGA subscription with the coupon code "SCORE" and get a 50% discount on your first week or first month!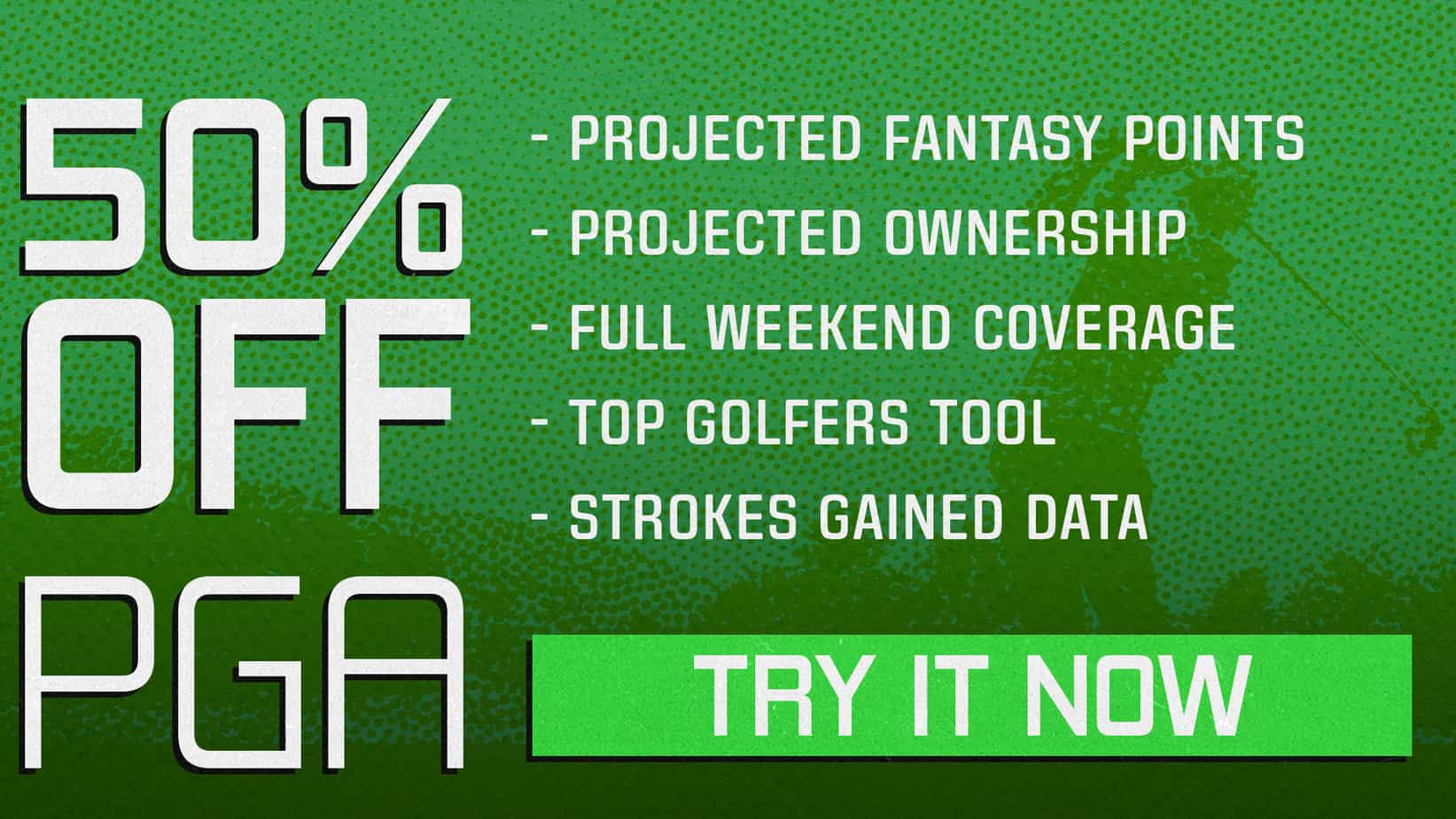 PGA DFS Weather: Canadian Open Report, Forecast & DFS Projections
Rory McIlroy
The most expensive player by far is McIlroy, with an $11,500 salary on DraftKings. While there is no huge advantage or disadvantage for any player when factoring in combined rounds, it's nice to know McIlroy will see a small edge.
According to Stokastic's metrics, McIlroy has 0.04 SG_Weather. That's carried by a 0.10 SG_Weather on Thursday, where he has close to the biggest advantage on the day. He doesn't get the ideal tee time Friday and has a -0.06 SG_Weather, but he misses the worst of Friday as well.
McIlroy projects to be in the optimal DFS lineup more often than any other golfer in the field, but he's currently not carrying the highest PGA DFS ownership projections. That makes him slightly negative leverage but not the worst option in the field.
And, of course, negative leverage doesn't mean ignore McIlroy. It just means you'll have to look at other tiers to get a little unique in your lineups.
---
Latest PGA DFS Content
---
Adrian Meronk
Meronk is easily the most popular player in the $8,000 range, projecting for over 17% ownership at DraftKings. But it will be a tale of two rounds. On Thursday, Meronk's -0.16 SG_Weather score is almost the worst in the round. For Showdown contests on Friday, however, Meronk may be one of the best options. His 0.21 SG_Weather is the best score in the second round. That makes him a net-positive for the opening rounds, but it's important to see they're projecting as different weather challenges.
Sahith Theegala
Theegala gets the worst of Thursday and nearly the best of Friday. That's nearly a breakeven for the first two rounds, but players should be aware of the differences.

On Thursday, Theegala is among the groups with the worst SG_Weather projection at -0.17. Friday is near the top at +0.18. Theegala isn't super popular in the $9,000 range, but getting all the information for one of your key lineup cogs will still go a long way.