Alabama Fantasy Sports & Sportsbook Promo Codes December 2023
Let's get into some Alabama sports betting basics and take you through what you need to know to get set up with the sportsbook of your choice, and how to get into online sports betting in Alabama. For more information, check out our main betting page. Check out our FREE bet offers and everything you need to know about AL online, mobile sports betting apps.
How To Claim Your Alabama Fantasy Sports & Sportsbook Bonus
See below for details on how to claim your Alabama fantasy sports and/or sports betting bonus.
Alabama Fantasy Sports & Sports Betting Overview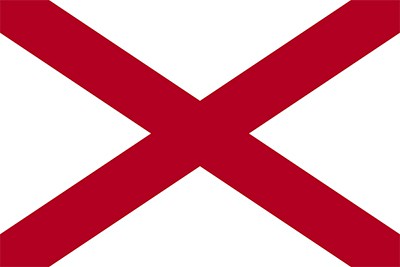 1) Is Alabama Sports Betting Legal?
As of now, Alabama still has not legalized sports betting in the state. They do have some established places to bet horses, but they will have to wait till 2022 to get another shot on the sports front. Alabama also does not have DFS up and running, which isn't ideal. They originally were offering contests but changed their stance a few years ago and sent a cease and desist letter to the major DFS companies. Although that doesn't directly affect the passing of any sports betting legislation, it shows the mindset that some of the states leader have on these issues.
2) What Bills are Currently Before the State Legislature?
Alabama sports betting had some momentum in April, with the most recent bill,  HB-336, having been created by the Alabama Sports Wagering Commission. Sadly, due to the Coronavirus pandemic, HB-336 sputtered in committee  before Alabama's legislature was suspended until late April.
The bill would have been one that allowed for both brick-and-mortar-site betting, as well as online sports betting apps (like DraftKings and FanDuel sportsbooks), which would be important. The majority of states choose to facilitatesports betting through casinos or lottery retailers, though Alabama is one of the last states without a lottery.
3) What are the Next Steps for AL Sports Betting?
There are no commercial casinos in Alabama and just three tribal casinos, which are operated by the Poarch Band of Creek Indians. The tribe does have an agreement with a sports betting operator, however, and recently signed Betfred as its sportsbook operator, which they already use at casino they own in Pennsylvania — the Wind Creek Casino.
In the meantime, residents are forced to look to offshore sites that accept players from the United States. While betting with these sites isn't technically illegal, it still is risky. These sites aren't regulated by the U.S., which can be a problem if you run into any issues. Since these books aren't regulated, they offer basically every sport imaginable to wager on.
4) What are the Most Popular Teams to Bet on in AL?
If and when Alabama enters the sports betting space, they should have all the sports available for wagering even though football will garner the most interest.
Alabama has no professional sports teams but, what it lacks in pro teams, it makes up for in college fanbases that might actually outdo professional teams. Alabama and Auburn top the list of programs that AL sports bettors will gravitate toward. Both teams are always in the hunt for the College Football Playoff, and there's no doubting the cash would be flowing in on them if — and more like when — that happens.
The fans of those programs also tend to be well-educated in the land of the SEC, so it's likely to see plenty of action on other teams in the powerhouse conference.
5) Is There Anything Else to Know About Alabama Sports Betting?
Alabama is neighbors with Mississippi, which is already up and running in the sports betting world, so they have a lot going for them in terms of interest and framework. After the landmark 2018 Supreme Court decision that gave each state the power to determine their own sports betting laws, the ball is now squarely in Alabama's court. At the moment, unlike Mississippi, Alabama does not have licensed or regulated ways to gamble on sports. However, with the interest and potential revenue, that could be changing in the near future.
What are the Most Common Types of Bets I Can Make in Alabama?
Straight bet
This is the most common bet type and it is just a straight up single bet on a game. A point spread is determined by the oddsmakers with one team being favored by a certain amount of points. Let's take a look at an example line below to give a clear indication of what a straight bet would be:
Boston Celtics -6.5 (-110), moneyline -320
at Cleveland Cavaliers +6.5 (-110), moneyline +260
O/U 206
The Celtics are favored by 6.5 points in this example. This means that if you bet the Cavaliers, you are getting 6.5 points, so if the Cavaliers win the game, or lose by fewer than seven points, you will win the bet because of your 6.5-point cushion. On the other side, when you are laying 6.5 points as the favorite, you would need the Celtics to win by seven or more to win the bet.
Final Score: Celtics 102 Cavaliers 98. Cavaliers would cover even though the Celtics won the game because the +6.5 point spread is enough to cover a four-point defeat.
Moneyline Bet
The moneyline is a bet where there is no spread; you are just picking the winner of the game. In the example above, the Cavaliers ML is +260, which means that for every $100 wagered, you win $260 if the Cavaliers win the game outright. They receive the plus side of the moneyline since they are the underdog and picking them rewards you with nice odds since they are projected to likely lose the game. On the flip side, if you bet the Celtics ML at -320, you have to bet $320 to win $100. They are the favorites so if you decide to bet the moneyline instead of the point spread, you are forced to bet additional money to win $100.
In the example above, the Celtics ML would be the winner as they won the game outright. The spread is irrelevant for a moneyline wager.
Over/Under
This is a straight bet wagering on how many total combined points will be scored in a game by both teams. For example, an NBA game may have an over/under of 210 points, which means that the oddsmakers are projecting a combined points total of 210 between the two teams. If you think the teams are going to score more than 210 points total, you bet the over, and conversely, if you think it's going to be a defensive struggle, you can bet the under hoping that the total points scored equals 209 points or less.
Parlay
A parlay is a bet where you combine multiple bets into one bet and you get increased odds because you only win your parlay wager if all of your bets win. If you do a three-team parlay, you select three different teams from three different games and if you win all three of the bets you hit your parlay for longshot odds (6-1 so $100 to win $600). Going 0/3, 1/3, or 2/3 is all the same and you lose the parlay bet. It's all or nothing which makes them tough to hit and is more of a home run type bet than a regular straight bet since there's a chance for a big payoff.
Alabama Sports Betting & Fantasy Sports FAQ
Read further for commonly and frequently asked questions regarding sports betting and fantasy sports in Alabama.
Alabama Fantasy Sports & Sportsbook Reviews
Read further for a detailed review of fantasy sports and sports betting in Alabama.
Additional Sportsbooks
Other Fantasy Sports Websites