JockMKT Promo Codes December 2023
Unlock a fantastic offer with our exclusive
Jock MKT promo code STOKASTIC1
:
Receive a first deposit match of up to $100 and enjoy a free month of OddsShopper Premium with DFS optimizers, valued at $99.95! This offer is designed to enhance your chances of winning on DFS apps Jock MKT. Jock MKT has revolutionized the daily fantasy landscape by merging the excitement of fantasy sports with the dynamics of the stock market. This innovative platform allows users to trade shares of players in real time, mimicking stock trading. Additionally, they have introduced a pick'em-style game similar to popular DFS apps like PrizePicks and Sleeper. Jock MKT's unique approach injects thrill and strategy into the DFS experience, creating a fast-moving and engaging environment that combines sports knowledge with market strategy. If you're ready to get started, check out our expert Jock MKT review below for instructions on how to sign up today!
JockMKT Promo
Get a $100 Instant Deposit Match + One FREE Month of OddsShopper Premium!
CLAIM NOW
JockMKT Fantasy Sports Promotion Highlights & Terms
| | |
| --- | --- |
| 💰JockMKT Promo Code | STOKASTIC1 |
| 💵JockMKT Bonus Amount | $100 |
| ❔JockMKT Promo Description | Get a $100 Instant Deposit Match + One FREE Month of OddsShopper Premium! |
| 🌎JockMKT Eligible States | AL, AK, AR, CO, CT, FL, GA, IL, KS, KY, MA, MN, NE, NH, NJ, NM, NC, ND, OH, OK, OR, RI, SC, SD, TX, UT, D.C., WV, WI |
| ⚾JockMKT Sports Offered | Baseball, Basketball, Football, Golf, Hockey, MLB, NASCAR, NBA, NFL, NHL, PGA |
| ✔️JockMKT Promo Verified For | December 2023 |
| 💯JockMKT Bonus Link | Play JockMKT Now |
How To Claim Your JockMKT Fantasy Sports Bonus
Step 1: Sign Up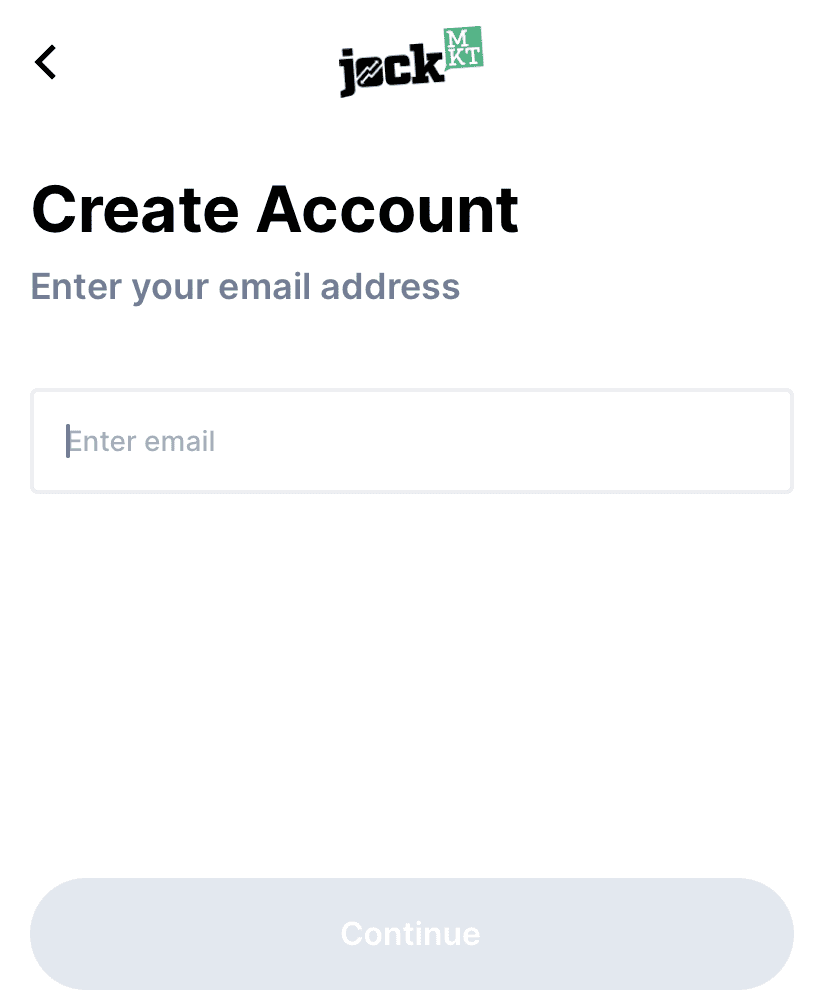 Click here to head to the Jock MKT site and begin the process. Once you're there, click your preferred download link whether you're on mobile or the desktop site.
Step 2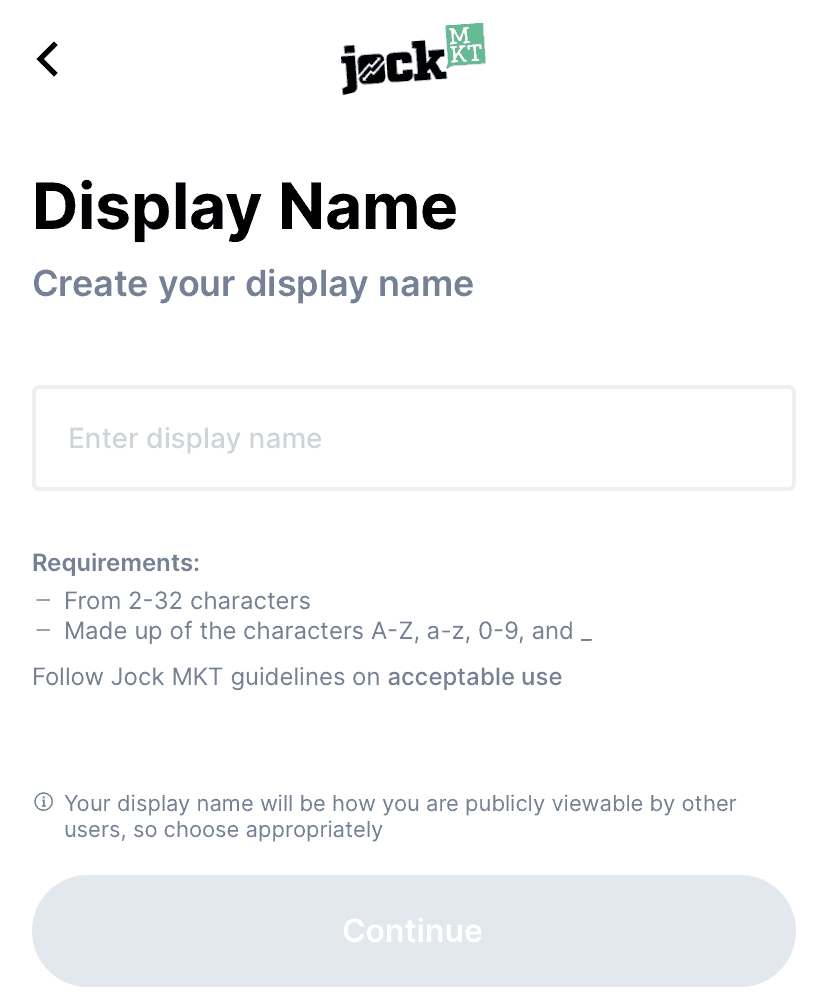 After you've installed the app and created your account, click the menu in the top left of the screen to open the options drawer.
Step 3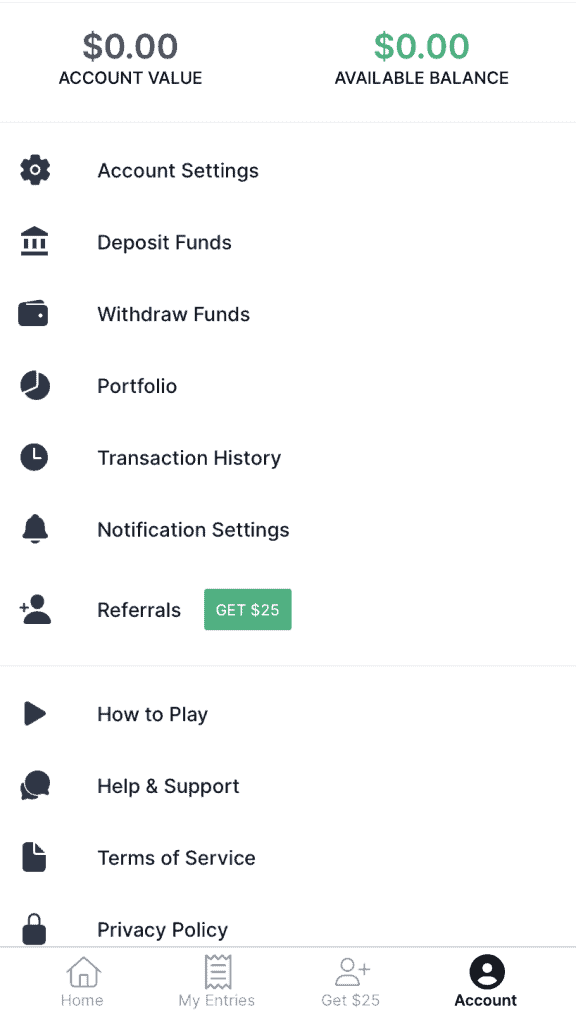 Select "referrals" in the menu, then click "Apply Code" on the next page below the form.
Step 4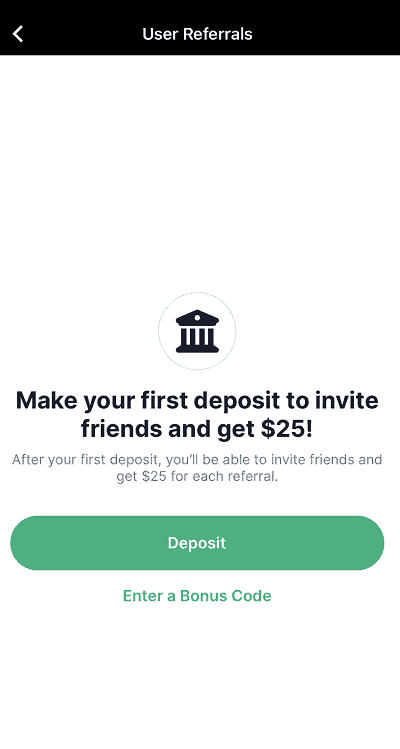 Enter the promo code STOKASTIC1 and claim your bonus!
JockMKT Fantasy Sports Overview
Jock MKT Promo Code Details
When you use our promo code, Jock MKT will double your initial deposit up to $100, and as a bonus, you'll also receive a complimentary one-month subscription to OddsShopper Premium!
What is OddsShopper Premium?

OddsShopper Premium offers a comprehensive set of tools for sports betting and DFS optimization, enabling you to make more informed decisions by calculating the expected value of your selections. It leverages odds from top sportsbooks to find true odds and then compares these true odds to DFS platforms like PrizePicks, Underdog Fantasy and Jock MKT. Features like expected win percentage provide valuable insights into the likelihood of your picks hitting, which will help you take advantage of soft projections, make well-informed choices and ultimately enhance your return on investment.
With OddsShopper's Entry Builders, you can fine-tune your picks for Jock MKT to create the best +EV entries possible. Additionally, you have the flexibility to add or substitute the plays you prefer. From there, you can assess the expected value and win rates to hone your picks however you see fit!
Jock MKT Fantasy Pros & Cons
✅ PROS
Very unique game style for DFS.
Also includes a standard pick'em option.
Available in many states.
Outstanding new user offer in partnership with OddsShopper.
❌ CONS
Desktop version doesn't match app's quality.
Stock market-style gameplay can be confusing for beginners.
Customer service options are limited to email support only.
Quick Facts About Jock MKT Fantasy
Jock MKT was established in 2017 in the Greater Boston Area.
Jock MKT's innovative concept merges fantasy sports and stock market trading, enabling players to buy and trade fantasy production for daily slates.
The platform initially operated solely as a mobile app but has since expanded to include a desktop version.
Jock MKT contests now feature a traditional pick'em format, incorporating player projections that can be either higher or lower.
Free-to-play Jock MKT contests are accessible to users in all states, while paid contests are currently live in 34 states and Washington D.C.
JockMKT Bonus
Get a $100 Instant Deposit Match + One FREE Month of OddsShopper Premium!
CLAIM NOW
Where is JockMKT Legal to Play?
Below are the states where you can play fantasy sports with Jock MKT.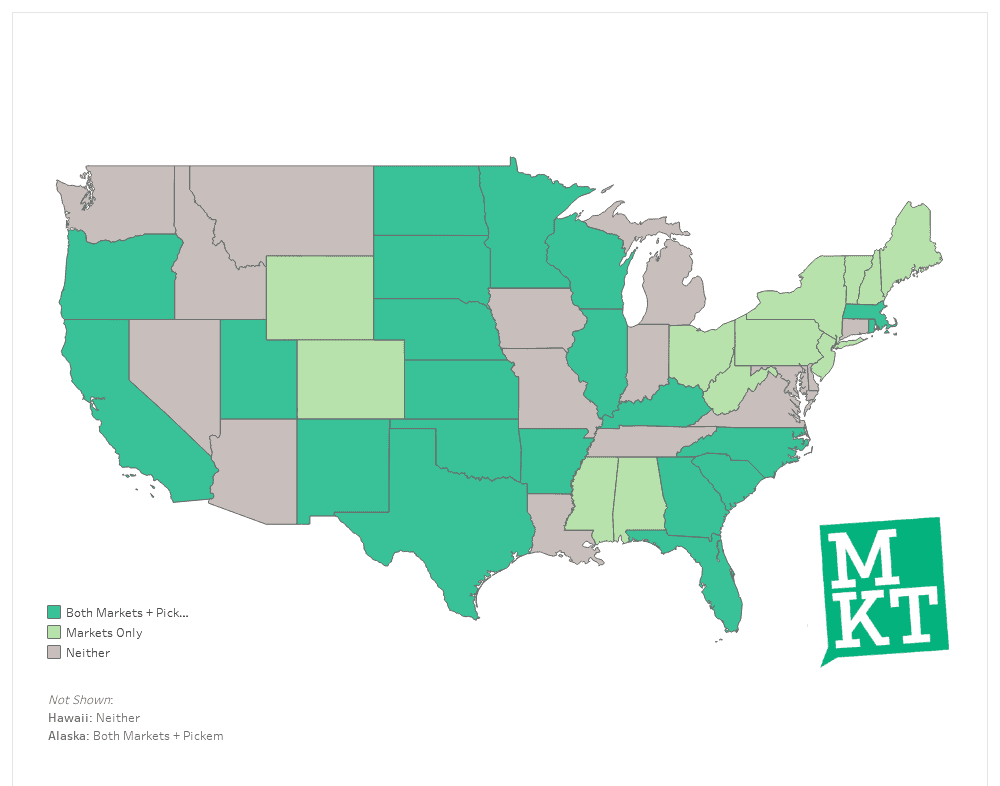 Jock MKT's free games are available for all U.S. states. However, contests where you can win money are restricted to select states.
Jock MKT's market-based contests are live in Alabama, Alaska, Arkansas, California, Colorado, Florida, Georgia, Illinois, Kansas, Kentucky, Maine, Massachusetts, Minnesota, Mississippi, Nebraska, New Hampshire, New Jersey, New Mexico, New York, North Carolina, North Dakota, Ohio, Oklahoma, Oregon, Pennsylvania, Rhode Island, South Carolina, South Dakota, Texas, Utah, Vermont, Washington D.C., West Virginia, Wisconsin and Wyoming.
Pick'em games are available for residents of Alaska, Arkansas, California, Florida, Georgia, Illinois, Kansas, Kentucky, Massachusetts, Minnesota, Nebraska, New Mexico, North Carolina, North Dakota, Oklahoma, Oregon, Rhode Island, South Carolina, South Dakota, Texas, Utah and Wisconsin.
Jock MKT offers no paid-entry contests in these states: Arizona, Connecticut, Delaware, Hawaii, Idaho, Indiana, Iowa, Louisiana, Maryland, Michigan, Missouri, Montana, Nevada, Tennessee, Virginia and Washington.
JockMKT FAQ
What is Jock MKT Fantasy?
Jock MKT is a daily fantasy sports operator that merges traditional fantasy sports with stock trading. Users can buy and sell shares of professional athletes' fantasy scores as if they were stocks in a real stock market. Here's how it works:
Player IPO: Before a sports event, Jock MKT run an Initial Player Offering (IPO) for the players in that game, tournament, etc. Once the IPO phase begins, users bid on shares of player fantasy scores. The prices of these shares fluctuate based on demand, projections and other factors.
Real-time trading: Once the event starts, users can trade shares of athletes in real-time as their games unfold. The value of a player's shares can fluctuate based on their in-game performance.
Earnings and payouts: Once the event ends, user portfolios are rated and paid out based on their shares of athlete fantasy scores. The higher a player's fantasy score, the more shares of them are worth.
Cash-out: Users can choose to withdraw their winning at any point throughout the event or wait until it's over.
Pick'Em: Jock MKT also features a classic pick'em contest, where users make predictions on whether a player will exceed or fall short of the projected player line. To enter, users have to make at least two picks.
Jock MKT provides an exciting and dynamic platform for daily fantasy fans to make plays on beloved sports and athletes, all while challenging their abilities to predict how those players will do. It introduces an element of strategic thinking and financial analysis to enhance the enjoyment of watching sports. Keep in mind that Jock MKT's rules and features may evolve over time, so visit their official website or app for the latest updates.
JockMKT Fantasy Sports Review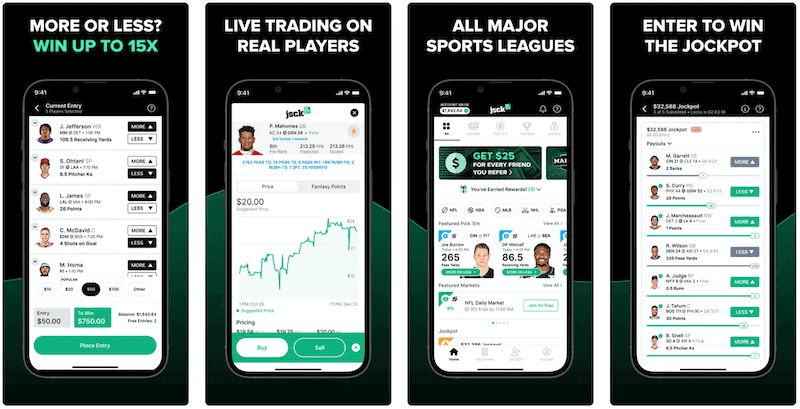 Jock MKT is first and foremost a daily fantasy app, so its mobile experience has to be as good as possible. Generally speaking, the Jock MKT app succeeds in that regard. Here we will review the app's layout and navigation.
Layout and Navigation
The Jock MKT app has an easy-to-use interface that makes it simple to move between pages and browse by player or team. And given the market-based game, the ability to move quickly through and between pages is vital since prices often fluctuate quickly and require fast decision making.
The app also provides useful tools such as game logs and up-to-the-minute news to help with player selections. One feature that is especially useful is the "break-even rank" for each player, which shows what score a player needs to pay off their price. For example, Lamar Jackson will have a break-even threshold of 25 fantasy points, so he will need to score at least that in order to be worth his $10 valuation.
The most important facet of the Jock MKT app is its lack of obvious lag. The stock market environment means streamlined functionality is of utmost importance, as it would be heartbreaking if the app crashed or lagged while a trade was going through and led to loss of value. A few years back, users in app stores said lag was a bit of an issue, but updates appear to have largely fixed this since we did not notice any such problems in our use of the app.
Jock MKT Fantasy Options
 Jock MKT's stock market-style and pick'em contests offer a good variety of sports:
College Football
CSGO
League of Legends
MLB
NASCAR
NBA
NFL
NHL
PGA
Tennis
Jock MKT Fantasy Customer Service
Jock MKT's customer service is one of its weakest features, though not terrible. Online users have reported customer service to be timely and helpful, but Jock MKT's only method of contact is email, so "timely" could mean as much as a 12-hour response time if trying to contact them outside of business hours. Given the potentially frantic nature of the contests, something more up to the minute like a live chat or phone line would be much more helpful. That said, email works for most users, and Jock MKT has an extensive FAQ page.
Here are some positive reviews from Jock MKT users made from apps on iOS and Android:
"Just in the time I've been playing they've added so many details including a desktop version. The support is also always so helpful and timely." 

"Great app. Easy interface. Lots of different betting props. Best on the market in my opinion!"

"The guys at Jock MKT continue to make great improvements. They are quick to respond whenever I have a question."

Customer Reviews from the App Store and Google Play
Here are a few of the more common problems users have had on Jock MKT:
Trouble logging in
Problems with depositing and withdrawing
Delayed response from customer support
Contact Options
📧 Email: Jock MKT email support is available 24/7, though response times vary.
JockMKT Promo
Get a $100 Instant Deposit Match + One FREE Month of OddsShopper Premium!
CLAIM NOW
More Fantasy Sports Websites
Other Sportsbooks