My goal for this NFL season is to make $1 million. I hatched a plan to make that dream a reality. Unfortunately, my plan fell apart when Alex Baker would not give me his bank account info or social security number.
Instead, I turned to a much more wholesome plan: Gambling! I started to look at the DraftKings NFL DFS Milly Maker to see how to maximize my odds of taking it down in NFL Week 1. I know I'll need to think about lineup construction, so I started by asking if I need to stack to win $1 million in NFL DFS Week 1.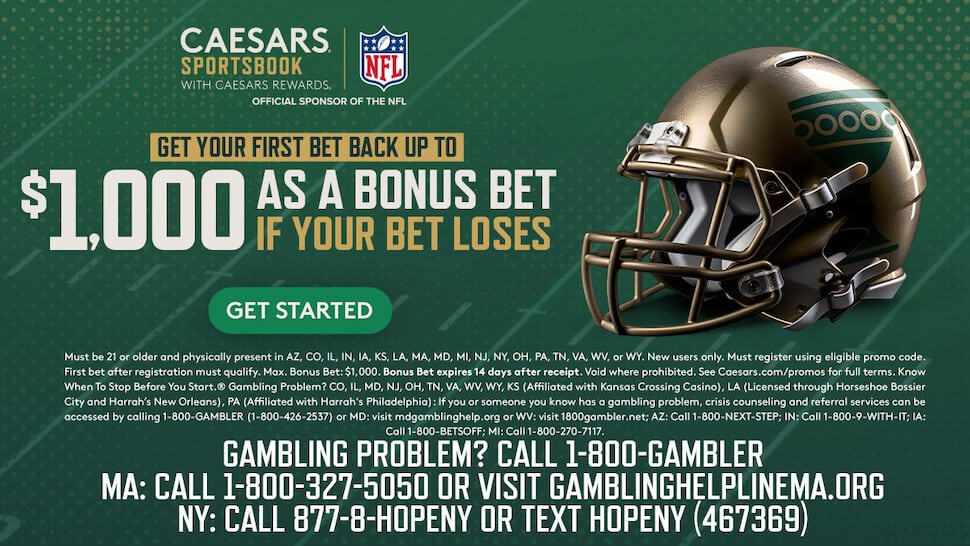 Do You Need To Stack To Win $1 Million In NFL DFS Week 1?
Here is how I started my journey to find an answer.
I decided to start by figuring out how many pass catchers are best to stack with their quarterback, so I built lineups using Stokastic's new NFL DFS Contest Generator. It allowed me to create 10,000 lineups with various stack types. I made 25% of the lineups have one pass catcher stacked with his quarterback ("single stack"), 25% with two pass catchers ("double stack") and 25% with three pass catchers ("triple stack"). The final 25% of lineups I built were completely unstacked.
From there, I uploaded the lineups to Stokastic's Contest Simulator to see which ones projected to have the highest ROI. The next step was favoriting the top 300 lineups based on ROI. When I did, I noticed that only two of those lineups were unstacked. That made it pretty easy to determine that stacking is the way to go on this NFL DFS slate. It is worth noting that not every slate is identical, so the results could be different for future slates. It all depends on factors like pricing, projection and ownership.
Want to win a million dollars Week 1 of the NFL season?

I used the tools @Stokastic_Com to figure out how many pass catchers you should pair with your QB to build the most optimal lineups pic.twitter.com/bNSEKNp2YW

— Greg Ehrenberg (@gehrenbergdfs) September 4, 2023
Going into this, I was already 99.99999999% sure that stacking in a top-heavy NFL DFS tournament like the Milly Maker is the optimal strategy. That was confirmed by the results of my first simulation. I still wanted to find out if I should build lineups with one pass catcher or with multiple pass catchers in my stack.
I built another 10,000 lineups but with slightly different settings to find out. My new set of lineups consisted of 50% single stacks, 35% double stacks and 15% triple stacks. Here is a breakdown of my top 300 lineups based on ROI:
Single Stack: 21%
Double Stack: 51.6%
Triple Stack: 27.4%
So what is the conclusion?
Since half the lineups I built were single stacks, it is pretty telling that only 21% of my top 300 lineups were from this lineup construction. The Milly Maker has a very top-heavy payout structure, and the sims make it clear that the optimal way to attack a tournament like that is to pair quarterbacks with multiple pass catchers to maximize upside. The more correlation the better, at least for NFL DFS Week 1.
There is definitely a point of diminishing returns on correlation, though. I ran a test with quarterback quadruple stacks, and there was a significant drop-off from the ROI that triple stacks have. Most of my lineups for the opening week of DraftKings NFL DFS are going to have a quarterback paired with two or three of his weapons.