As the NBA season comes to a close, DFS players can leverage Stokastic's player projections to make the best picks on PrizePicks. In this article, we'll examine the top picks for the slate, offering in-depth analysis of each choice with support from Stokastic's PrizePicks NBA Player Projections Tool.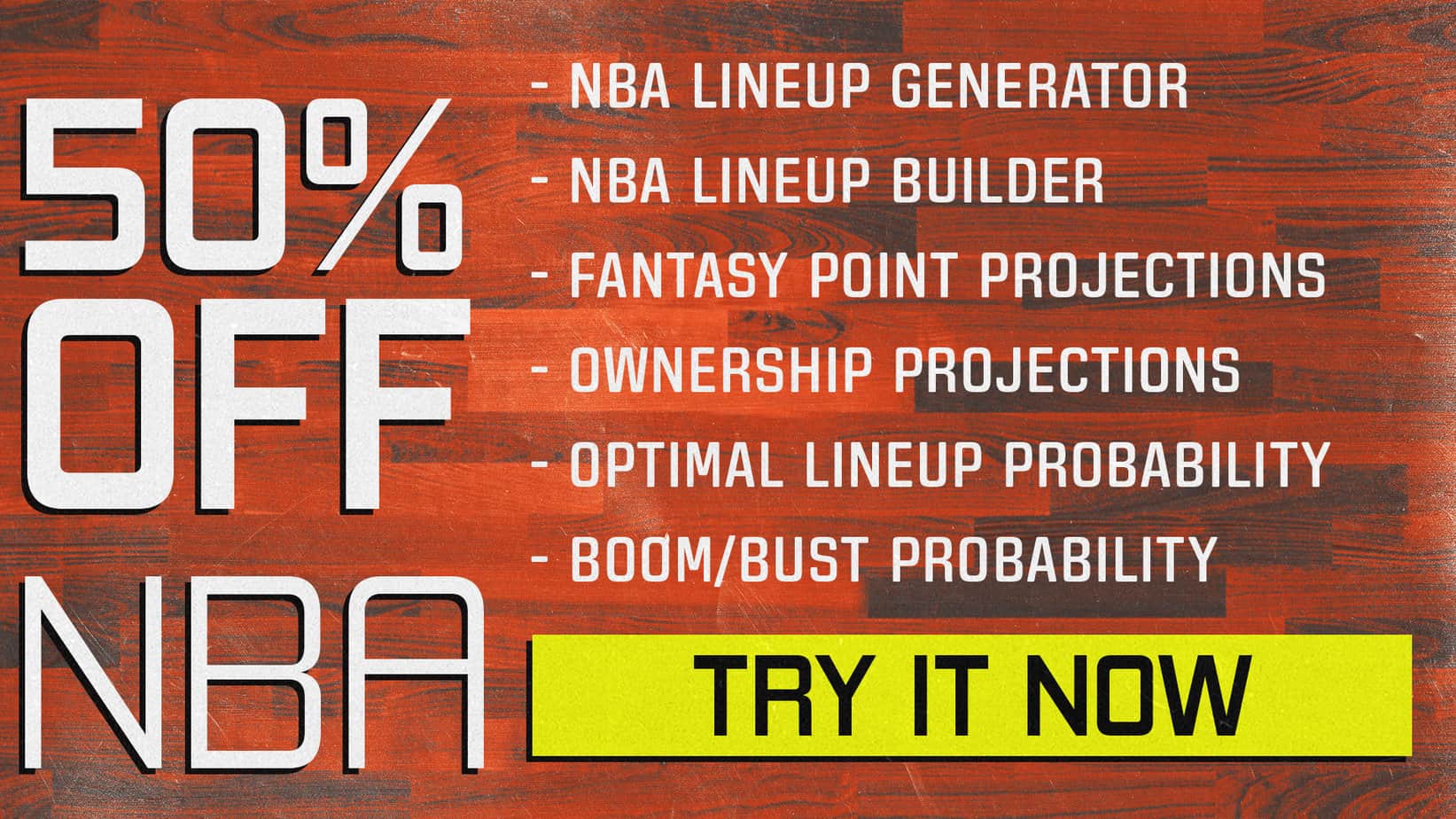 PrizePicks NBA Player Projections | March 23
Brandon Ingram Over 5.0 Rebounds
Stokastic's PrizePicks NBA Player Projections Tool has Ingram projected him for six rebounds, and with his playing time in competitive games as of late, it looks like he's in a great spot to exceed his season average of five rebounds per game. The Pelicans are in the mix for the Play-In race, and as a result, Ingram has been playing big minutes. In the three games before last game, where the Pelicans had a massive lead and rested their starters, Ingram played 39, 38.5 and 37.5 minutes. With no Zion Williamson, the Pelicans are playing smaller lineups and Ingram is looking at playing around five extra minutes per game. With this increased playing time and a big rebounder off the court, Ingram's should exceed his line of five rebounds.
---
Latest NBA DFS Content
---
Shai Gilgeous-Alexander Under 5.5 Rebounds
While Gilgeous-Alexander is having a breakout season, he's projected to have 4.87 rebounds tonight, which is not too far off from his average. However, this line is 5.5 rebounds. Gilgeous-Alexander is going up against his former team, the Los Angeles Clippers, who will be without Paul George tonight. Although the Thunder are also on the fringes of the Play-In race, they haven't prioritized giving their key guys big minutes, and Gilgeous-Alexander has rested in recent games. If the Thunder make the Play-In, they'll be happy with it, but they won't force the action like some other teams. As a result, look for Gilgeous-Alexander to fall short of his line tonight.
Josh Giddey Over 7.0 Rebounds
Giddey is averaging 7.8 rebounds per game for the season, but he's projected to have 8.17 rebounds tonight. With no George, the Clippers could be susceptible to giving up rebounds to guards tonight, and Giddey has been active on the boards lately. He has also been playing big minutes, consistently seeing over 30 each game. With Giddey's activity on the boards, he's in a great spot to exceed his line of seven rebounds.