Saturday's NBA action kicks off the weekend with a consolidated six-game featured slate tipping off at 7:00 p.m. ET on both DraftKings and FanDuel. There are several options in the player pool worth analyzing to find the top NBA DFS building blocks and NBA DFS picks for DraftKings and FanDuel lineups, including Jayson Tatum for tournaments and Nikola Jokic for the steadier options.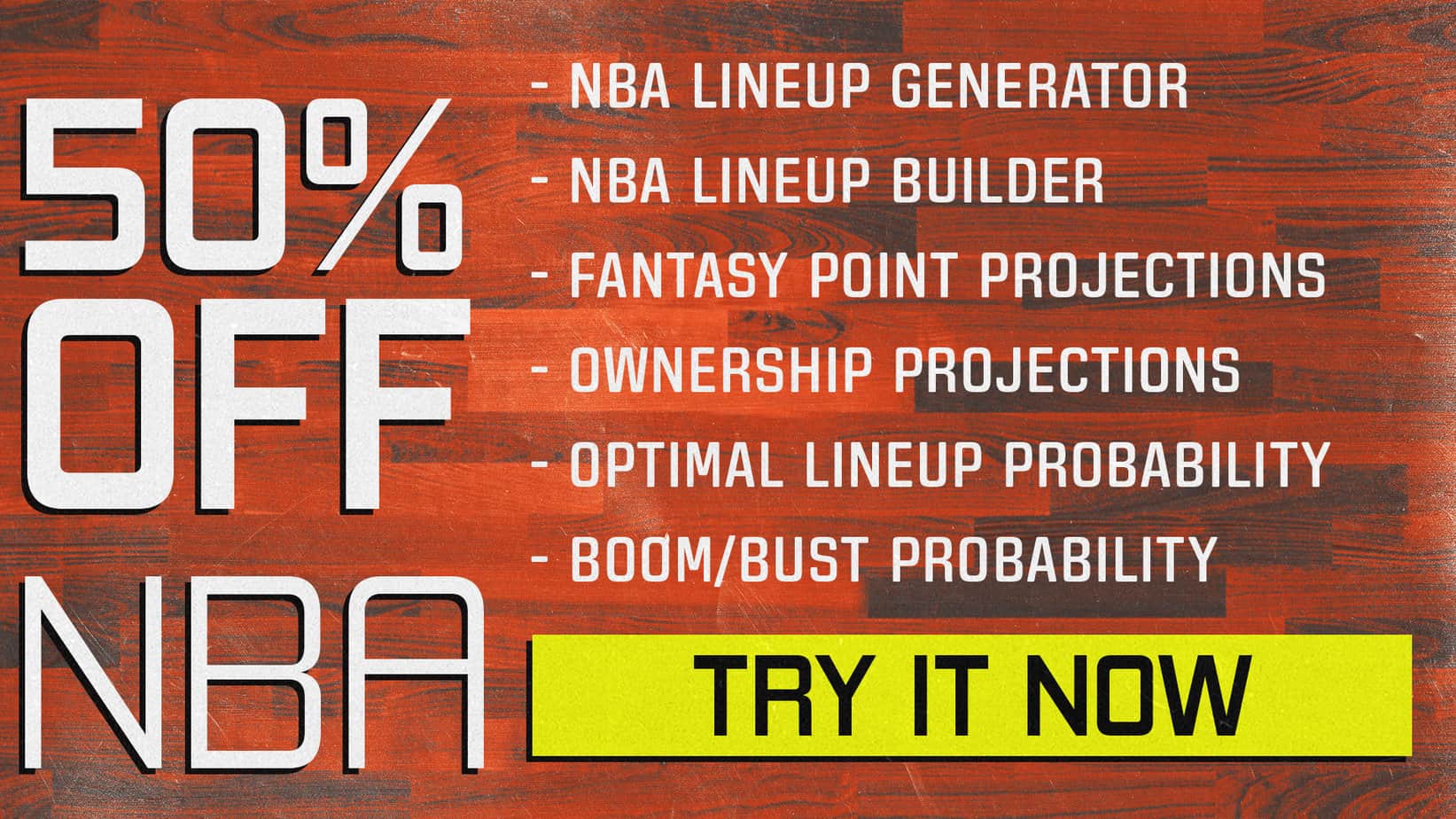 NBA DFS Picks Today: Saturday, Feb. 25
Core Play of the Day — Jayson Tatum: Boston Celtics-Philadelphia 76ers
The Celtics are playing in Philadelphia tonight against the 76ers in the ABC NBA Saturday Game of the Week. This should be a spirited contest with Boston leading the Eastern Conference, but with only a half game lead over Milwaukee and a three game lead over the 'Sixers. Both clubs are surging with Philadelphia winning 16 of their last 20 and Boston posting 21 victories in their last 28 tilts. The C's are favored by a bucket and neither team plays on Sunday.
Jayson Tatum has been amazing this season with a career high 50 fantasy points per game. This includes personal bests with 30.6 points, 8.7 rebounds and 4.6 assists. Each team is ceding just 111.6 points per 100 possessions over the last 10 games which is near the top of the leaderboard. Despite these potentially daunting defenses, Tatum is likely to see a 30-35% usage rate and be in line for yet another trip to the 50 fantasy point plateau. Gamers looking to play it safer will turn to the next option listed below, however, in tournaments with his popularity likely to remain in single-digits, Tatum is an amazing differentiation play.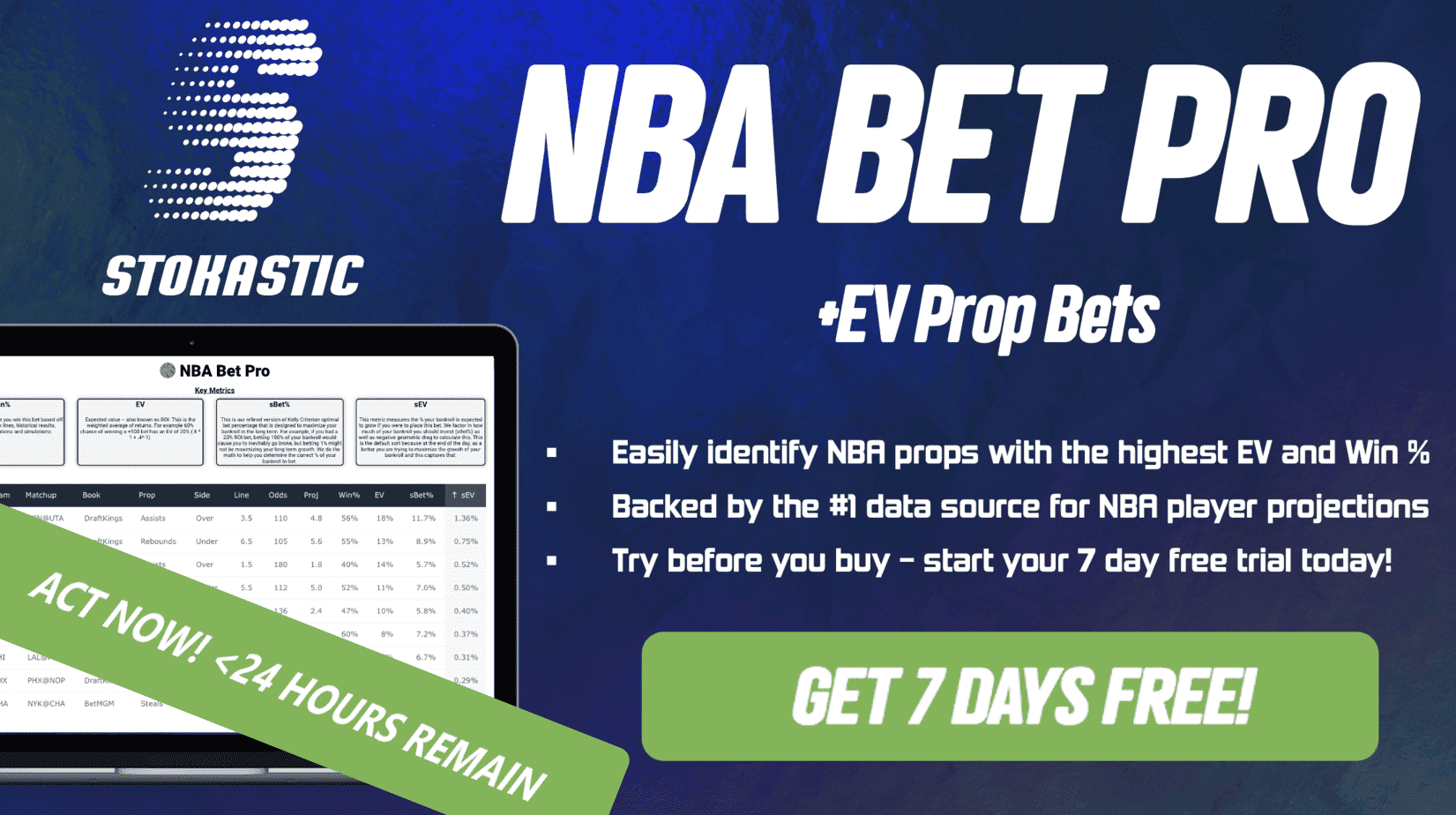 Nikola Jokic: Denver Nuggets-Memphis Grizzlies
On most slates, Nikola Jokic is worthy of being the core play of the day, particularly when either Jamal Murray or Aaron Gordon is out. This is the frontend of a back-to-back with the Nuggets heading back to Denver tonight in order to host the Los Angeles Clippers on Sunday. Gordon is out for a fourth consecutive game and he has missed six of the last nine. Murray is not on the injury report, but it should be noted that he was sidelined for the last six games heading into the All-Star Break with an ankle issue and conceivably could play just one of the two games over the next 24 hours. Zeke Nnaji (shoulder) will be missing his seventh straight game and while that does not dramatically impact Jokic, it does tighten the rotation and provides Vlatko Cancar access to another turn in the starting lineup.
Jokic of course is the two-time reigning NBA MVP and he is currently at the head of the crowd again by averaging a triple-double for the season. The 28-year-old leads the league with 22 triple-doubles, which equals the next three players on the list – Luka Doncic (10), Domantas Sabonis (7) and tonight's marquee opponent Ja Morant (5).
Not that we need any more incentive to roster Jokic, but in the last 12 games without Steven Adams, Memphis has been the fourth worst rebounding team in the league. While the Nuggets are six games ahead of the Grizzlies, who have the second best record in the league, this would be the perfect time to pad the cushion over the rest of the Western Conference.
Michael Porter Jr. is worth a look as he should continue as the third offensive option behind Jokic and Murray. If Murray is out, Bruce Brown Jr. becomes quite appealing as a do-everything fill-in. Keep in mind that Thomas Bryant was added at the trade deadline and Reggie Jackson joined the team after being bought out by Charlotte. The dust has yet to settle on how coach Mike Malone will sort out the back-half of the rotation.
For those worried that Jokic could be a little too popular, particularly with a game again tomorrow, Joel Embiid is the perfect pivot at the position.
---
Latest NBA DFS Content
---
Additional NBA DFS Building Blocks Pick – Sports Betting Opportunities
Joel Embiid is someone to consider in the betting market tonight, with his 510.5 over/under rebound prop. Though he is averaging 10.3 rebounds per game, that is a full board lower than his 11.3 career average. The Cameroonian is also averaging a career low 10.6 rebound per 36 minutes, which is well under his 12.9 per 36 minute rate over the last five seasons. In his 46 games this season, Embiid has 11 or more rebounds in 23 appearances.
NBA Bet Pro has Embiid projected for 10.06 rebounds, and while this wager is likely going down to the wire, with a 60% likelihood that he fails to surpass the over, BetMGM currently has this wager available at +105, giving it a decent 4% expected ROI.
Did you know that you can get two free months of Stokastic+ Platinum for signing up and making your first bet at BetMGM? Claim here today!
San Antonio Spurs-Utah Jazz
The tournament leaderboards should be wild tonight with all seven games being in action at the same time once the not-so "Late Night Hammer" is underway. San Antonio is just half a game ahead of Houston for the worst record in the league and it will be interesting to see if they match the shenanigans of the Rockets in earnest. Jalen Green and Kevin Porter Jr. were out with injuries last night, but despite closing the gap to just nine points at the end of the third quarter, Houston elected to play Alperen Sengun just 24 minutes.
The Spurs have been without Devin Vassell since early-January with "knee soreness" and Romeo Langford (groin) and Isaiah Roby (ankle) remain out as well. Tre Jones has played only one of the last eight games while dealing with a foot issue and though he is listed as questionable, it has been two weeks since he last suited up for coach Gregg Popovich. Even though they have a lot of missing pieces and have been dealing with player availability all season, only Vassell (31.3) and Keldon Johnson (32.6) have averaged over 30 per game.
Johnson does have the best median fantasy projection for the Spurs and while he is the most likely to make a foray into the 40 fantasy point plateau, he has done so only three times in his last 30 games. This is of course factored into his salary, but he looks more like a building block than an upside target. If Jones remains out, rookie Malaki Branham and recent trade acquisition Devonte' Graham will be the main offensive facilitators and each should have a reasonable chance at 30 fantasy points in this matchup. Blake Wesley will be on the court for any minutes not covered by this duo, however, he is a long shot best left for single-game contests.
Zach Collins is the other other key target from San Antonio, though we will not be alone in this assessment. In his five games as a starter since Jakob Poeltl was moved to Toronto, Collins is averaging nearly 1.2 fantasy points per minute. Charles Bassey is back up from the G-League and he is a strong fantasy point producer who should see 15-17 minutes tonight and is a steal on DraftKings at $3,500. It is a different story on FanDuel where only once center can be rostered per lineup and Bassey carries a sizable $4,800 salary cap hit. Rookie Jeremy Sochan and veteran Keita Bates-Diop are fine to sprinkle across lineups for differentiation.
Legal gambling age is 21+ and in most states. Gambling Problem? Call or text 1-800-GAMBLER
Utah will be without Collin Sexton through the weekend as he is dealing with a hamstring injury and Rudy Gay is questionable after fracturing his nose in the last game. Most importantly Kelly Olynyk is questionable with an ankle injury, if he is in the starting lineup, he deserves consideration wherever he can be employed as a power forward. If he is out, Walker Kessler would surge into contention as one of the best point per dollar options in the pivot, who also possesses slate breaking upside with multiple blocks in eight of his last 10 games, including six with three or more.
Jordan Clarkson and Talen Horton-Tucker are the backcourt options to target from the Jazz, while rookie Ochai Agbaji and recent 1o-day contract signee Kris Dunn are available for those feeling frisky.
Last but far from least, Lauri Markkanen continues churning out 40 fantasy points with metronome like regularity. This is the most appealing game environment on the slate and The Finnisher has a 23% probability of scoring 50 fantasy points in this matchup.
Final Thoughts on NBA DFS Picks Building Blocks Today
Tonight is a condensed slate with the final game tipping off at 9 p.m. ET. Three teams played last night and as we have seen over the last two days, even though the All-Star Break just concluded, teams are "resting" players already. Be sure to get all the latest analysis and information by tuning in to the Stokastic Live Before Lock shows at 6:00 p.m. ET on YouTube,  including a bonus 30 minutes post-lock, courtesy of PrizePicks.