Today's best bet comes from an Underdog No-Brainer, as a Jaylen Brown prop is basically being gifted to users. So, ugh, yeah. It's cool. Basically, can the Boston Celtics star score a single point? Well… can he? In Today's best bet, here's a hint, he can!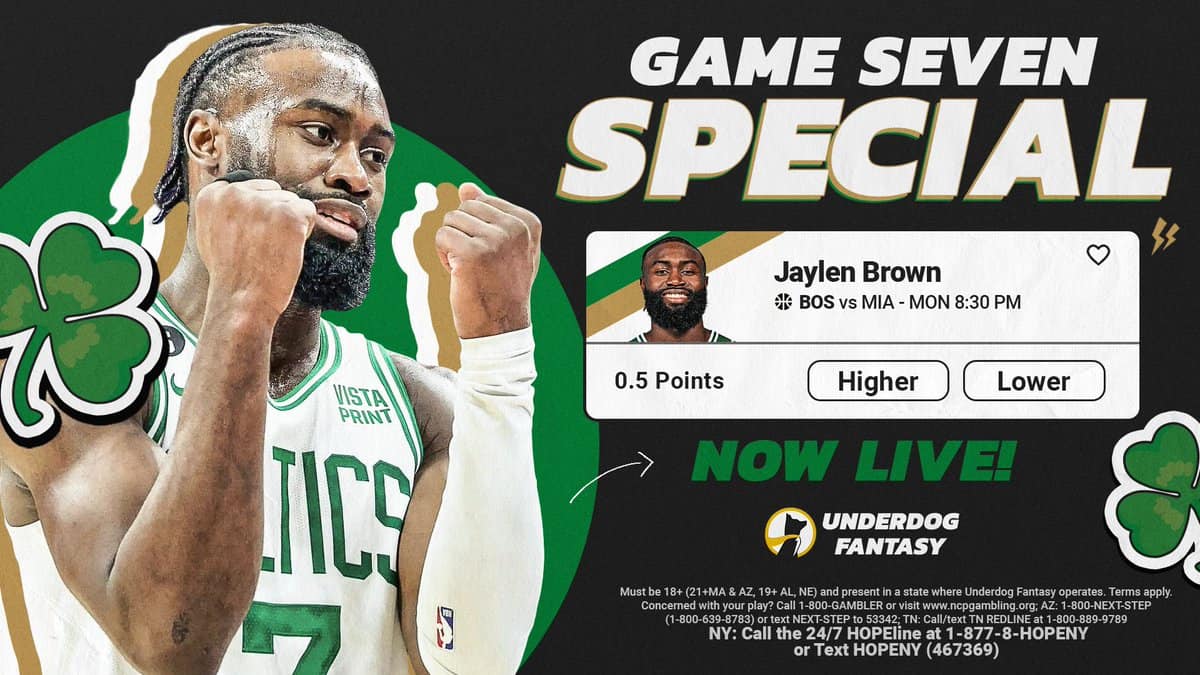 Underdog No-Brainer – Jaylen Brown Prop
Jaylen Brown Prop: O/U 0.5 points against the Miami Heat on Monday night.
I'm not exactly sure this bet needs to be sold. After all, even though I'm not exactly gifted at any form of math, 0.5 points does not seem like a lot. Some might argue, in fact, it's not much at all!
It also helps that Brown is actually good at basketball. Is he Michael Jordan? Nope. He is certainly not. However, all he has to do for us to cash is to score literally one more point tonight in the game than us run-of-the-mill humans… and we're not even NBA players.
The Boston Celtics face the Miami Heat Monday evening. The game is set to tip at 8:30 (Eastern). While I think we can all agree on this Jaylen Brown prop being a given, a fun random aside can be about how far into the game it goes until he actually goes over. Will he make us sweat by not taking a field goal attempt until six minutes into the first quarter, or will he hit an easy layup a minute or two into the game?
Haven't signed up for Underdog yet? Well, you're in luck — new users can get their first deposit matched up to $100 via this link! Underdog Fantasy offers amazing contests like NFL best ball and daily player projection lineups. Make your deposit today and take advantage of the Jaylen Brown prop for tonight's game!