The PGA Championship continues with its theme of longer and more challenging golf courses at Oak Hill. The newly renovated venue in Rochester, N.Y., is set to play as a par 70 around 7,400 yards, making it one of the longest venues the players will see all season. Thicker rough should also mean that long, straight drivers of the golf ball have a solid advantage, especially on longer par 4's and par 5's, of which there are many. As always, this column will use the OddsShopper's golf betting tools to identify the best value options as well as a few numbers to include for 2023 PGA Championship first-round leader selections.
2023 PGA Championship First Round Leader Bets
For first-round leader bets, players who have been consistent off the tee will be important, but with this being a major, power cannot be the only concern. It is worth noting that many of the first-round leaders at the PGA over the last decade or so have been known quantities and very solid all-around players. Rory McIlroy (2022) and Brooks Koepka (2019) were both Thursday leaders at this event recently, and Gary Woodland, Jason Day, and Kevin Kisner also popped up in this market. It is a good time to pay up for quality, as that is what has been coming to the forefront early in this event of late.
The weather will be interesting. On Thursday there is not a ton of wind expected, which means there is not likely to be a huge difference in condition for afternoon starters. They will have slightly warmer conditions, as there are unseasonably cool highs in the 50 F range expected for the morning wave. For betting, that means it makes sense to split up allocations and take some players from both waves. The wind may be slightly calmer in the morning, but the cool weather will also likely make the tough Oak Hill play even longer than it already is.
Patrick Cantlay First-Round Leader (+3000) at DraftKings BetMGM
There have been a lot of high-profile first-round leaders at this event over the last decade. Dustin Johnson (2015), Jason Day (2018), Brooks Koepka (2019) and Rory McIlroy (2022) are elite players who sat near the top of the betting odds for first-round leader and managed to find the lead after Thursday. If targeting an elite player who can replicate that feat, then Patrick Cantlay is a name worth some interest.
Cantlay has become a master of the tougher, technical golf courses, posting top-5 finishes at the RBC Heritage and Riviera already this season. His off-tee play has been spectacular in 2023, and if he continues to dominate off the tee like he has recently, he will be able to take a lot of Oak Hill's length and penal rough out of play. Cantlay is also well overdue for a breakthrough in a big event. He has won the Tour Championship and fended off big names in elite fields before, so seeing him rise up for a fast start would not be overly shocking, especially considering his form. His 30-1 number is fair considering the field and the fact that his late-afternoon tee time will likely come in solid conditions.
---
Latest PGA DFS Content
---
Joaquin Niemann First-Round Leader (+6600) at DraftKings
After a 16th-place finish at the Masters and two top-10 finishes in his last two LIV events, Joaquin Niemann could surprise. He may not play on the PGA Tour anymore, but he is still one of the best pure ball strikers in the game, and his iron play often shines best on technical tracks like Oak Hill. He is also no stranger to major championship golf, having played in each of the last 11 majors and making the cut in the last 10.
Niemann has started quite well in a lot of those events as well. His last two Masters have seen him start with under-par rounds, and last season at the longer Southern Hills, he also posted a solid 2 under to start his PGA Championship. Niemann has an early-morning tee time, which may see him get softer greens than what the afternoon wave will see, and he is coming in better than advertised form. His experience basket is larger than people realize as well. At 66-1, Niemann is a solid addition to first-round leader bets.
2023 PGA Championship First Round Leader Longshot Bets
Longshot bets in the first-round leader market hit all the time on the PGA Tour. You can always use OddsShopper's tools to check out and compare odds across the major sites.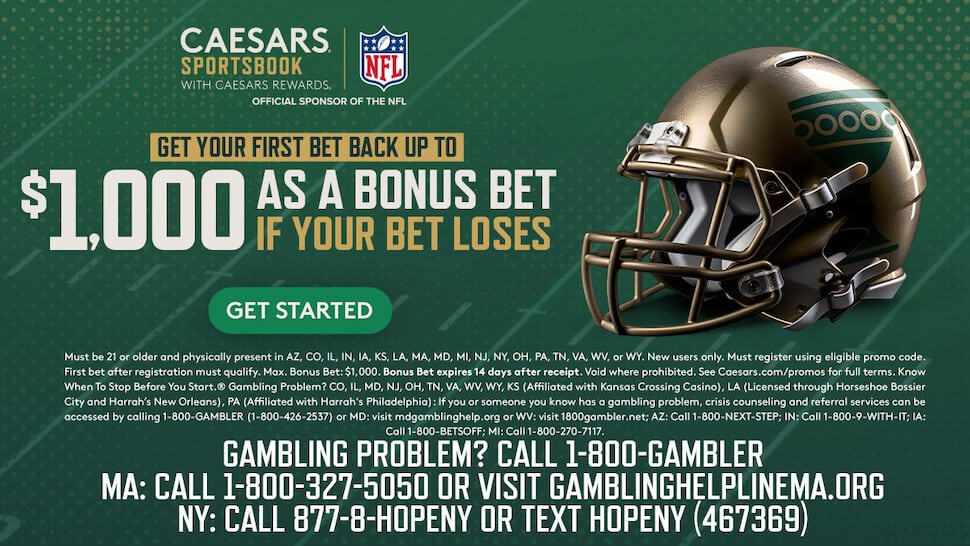 Gary Woodland First Round Leader (+8000) at BetMGM
First Round Top 5 (+1400) at BetMGM
Targeting Gary Woodland at longer, tough golf courses is always a good idea. He has been hitting the ball as good or better than just about anyone in golf over the last past couple of months and comes into Oak Hill having gained over nine strokes ball striking in each of his last two PGA starts. He is hitting it so well that once a few more putts go in he will likely be contending for the win rather than just moving up to the top 20.
With major championship conditions in store at Oak Hill — where superior iron play should shine through more than ever — adding Woodland to first-round leader cards is a no-brainer. He was 4 under at the Masters after Round 1 and has been multiple strokes under par in all four of his last four Thursday rounds on the PGA. At +8000 and +1400 for a top-5 after Thursday, Woodland has great odds and a morning tee time on Thursday that offers added exposure alongside Niemann to the early wave.
Stephan Jaeger First Round Leader (+9000) at BetMGM
First Round Top 5 (+1600) at BetMGM
Jaeger only got into this event on Monday after John Daly withdrew. He is more than deserving of a place in this field and enters off a fantastic start at the Byron Nelson that saw him shoot 14 under par on the weekend. Jaeger has been bombing the ball off the tee of late and gained an impressive 3.9 strokes off the tee at Quail Hollow. Last week he improved on that feat, gaining 4.9 strokes off the tee while also finally waking up with the putter, which gained him 4.4 strokes on the greens.
Jaeger is a fast starter who ranks eighth in first-round scoring this season and won a first-round leader bet at the Valspar already this year. He has the kind of trending tee-to-green game that suits a tough course like Oak Hill, and he comes with generous +1600 odds for a top-5. His upside in a first-round leader bet is very understated by these odds, and his afternoon tee time balances out the first-round leader card nicely.