The PGA Championship gets a lot of guff about being the inferior of the big four golf events. But to its credit, the PGA Championship has a long history of delivering solid courses, and plenty of drama. This season's tournament heads to New York State to take on another course that should test the player's mettle and patience. Oak Hill was last on the PGA Tour in 2013 when it also hosted the PGA Championship. Most importantly, major championships bring massive DFS contests on DraftKings. There is big money at stake, with two Millionaire Makers, so check out the Stokastic PGA DFS projections, to get an edge. But first, let's preview the 2023 PGA Championship for DraftKings DFS.
2023 PGA Championship DFS Preview & Picks
Over the past 10 years, the PGA Championship has produced a steady run of quality winners, with a couple of outright surprises mixed in. Justin Thomas, Collin Morikawa and Brooks Koepka have won five of the last six versions of this event. Phil Mickelson and Jimmy Walker have also won over the past eight seasons, two players who went off at 100-1 or more in the betting odds.
The PGA Championship has been a hotbed for first-time major winners, as well. Six of the last twelve PGA Championship winners have been first-time winners. However, they have not all been longshots, with names like Jason Day, Justin Thomas and Collin Morikawa all finding their first taste of major success at this event.
The tournament moved from August to May in 2019. Momentum is a big thing this time of year. In the three May renditions of the PGA Championship, all the winners had a very good showing at the year's first major. In fact, Phil Mickelson's 21st at Augusta in 2021 was the worst finish of the bunch. PGA DFS players should note which golfers were up top or near the top of the leaderboard at the year's first major.
---
Latest PGA DFS Content
---
PGA Championship DFS Picks: Betting Trends
Seven of the past 10 winners of the PGA Championship finished 15th or better in their last start before winning this event (Justin Thomas finished 28th in his last start in 2017 and Collin Morikawa finished 20th in his last start in 2020).
Six of the past seven winners of the PGA Championship played in the PGA Tour event the week prior to their win, except for Mickelson in 2021.
Four of the past six winners had already picked up a win on the season (dating back to the fall swing) prior to their PGA Championship victory. The exceptions are Mickelson in 2021 and Justin Thomas in 2022.
Below are some of the top players in the field to watch this week given their recent form and course history:
Jon Rahm: Rahm has taken a couple of weeks off prior to this tournament, which is slightly concerning. However, Rahm's dominant win at Augusta and near miss in Mexico where he finished second gives him honors here.
Xander Schauffele: Schauffele has been terrific over the past month or so. He followed a 10th at Augusta with a fourth at the Heritage and a second at the Wells Fargo. He gained over 10 strokes tee to green at the latter.
Jason Day: Day finally grabbed his PGA comeback win last week at the AT&T Byron Nelson. His ball-striking was superb and if his putter heats up this week it will be trouble for the field. He has won multiple times in this part of the world.
Tyrrell Hatton: Hatton has found a solid top gear of late. A third at the Wells Fargo was followed up by another top-10 at the AT&T Byron Nelson. He has posted five top-10 finishes on the year February.
Wyndham Clark: Clark has had a phenomenal start to the season which culminated with a win at the Wells Fargo a couple of weeks ago. He has made 15 cuts in a row and has three top-10s over his last five starts.
Field Notes: The biggest news of the week centers around Jordan Spieth. He has yet to declare himself out of the event, even though he withdrew from last week's event in Texas with a wrist injury. Keep an eye out for Jordan Spieth news later this week. The other big news is the return of the LIV Golf crew. They will once again be eligible to compete against the PGA pros. Brooks Koepka has continued his good form of late. Koepka, Cam Smith, Dustin Johnson and Bryson DeChambeau all finished in the top 10 at last week's LIV Golf event. Stephan Jaeger, Sam Stevens and Aaron Rai look like they will be the top alternates in case anyone else withdraws from this week's PGA Championship. Jaeger finished 11th last week. He would make for a sneaky PGA DFS play if he does make the field.

2023 PGA Championship Past Winners and Winners Stats
2022: Justin Thomas
Lead-in: 5/35/8 (8th at first major; fifth in event week prior)
Stats for week of win: SG:OTT 2.6/SG:APP 2.1/SG:ATG 3.3/SG:PUTT 6.3/SG:TTG 8.0
2021: Phil Mickelson
Lead-in: 69/MC/21 (21st at first major; took week off prior)
Stats for week of win: SG:OTT 2.1/SG:APP 8.0/SG:ATG 2.8/SG:PUTT 1.1/SG:TTG 12.9
2020: Collin Morikawa
Lead-in: 20/48/win (20th in event week prior)
Stats for week of win: SG:OTT 2.8/SG:APP 3.6/SG:ATG 0.6/SG:PUTT 8.1/SG:TTG 7.0
2019: Brooks Koepka
Lead-in: 2/56/4 (4th at first major; second in event week prior)
Stats for week of win: SG:OTT 6.7/SG:APP 9.5/SG:ATG 1.1/SG:PUTT 1.1/SG:TTG 17.4
2018: Brooks Koepka (5/39/MC)
Lead-in: 5/MC/39 (5th week prior)
Stats for week of win: SG:OTT 5.9/SG:APP 5.9/SG:ATG 0.0/SG:PUTT 4.1/SG:TTG 11.7
One thing stands out: most previous winners of the PGA Championship opted to play the week prior. It does not necessarily mean cross off everyone who took last week off, but trend-wise it has been favorable for players to have played in events leading up to this one.
PGA Championship courses are typically long and tough, and they usually feature more "classic" setups. Three of the last five winners gained over 11 strokes tee to green the week of their win. They showcased dominant approach play for the most part. Only two winners in the past five seasons gained over two strokes around the green.
Want to see who is trending as a strong play early? Check out Stokastic's PGA DFS projections, which will be updated on Monday and throughout the week.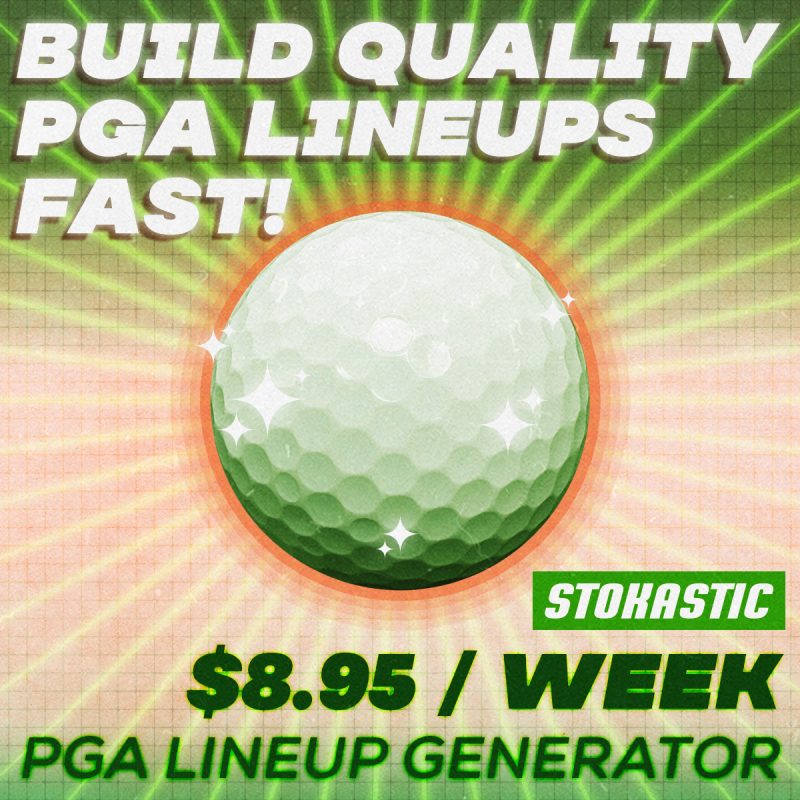 2023 PGA Championship Course Preview
Oak Hill: Par 70, 7,394 yards
Greens: Bentgrass
Designer: Architect (year): Donald Ross (1926)
Restoration Architect (year): Andrew Green (2019)

Similar Courses: Winged Foot, TPC Potomac
Oak Hill is set to host the PGA Championship for the fourth time in the course's history. The New York venue is set just outside Rochester and will play as a longer par 70 at right around 7,400 yards. That is about 300 yards longer than it played in 2013. The course is a Donald Ross design, of which there are many on the PGA, the most prominent being Sedgefield, East Lake and Detroit Golf Club. While the last two times Oak Hill hosted in a major there were eclectic leaderboards, the recent renovations done to the venue mean expect the course to play more like the longer classic courses on the PGA, which generally produce extremely high-end winners. That must be considered this week in PGA DFS.
Routing-wise, there is not anything fancy about Oak Hill. Many of the holes are straightforward with a few doglegs thrown in. Players will be challenged by tree-lined fairways and more importantly rough that is being grown out to make the course more challenging. Given the strength of modern golfers, do not expect to see a ton of clubbing down off the tee. Many trees have been cut down in the renovations which should give players a chance to hit driver on a ton of holes.
The par-70 venue is also par-4 heavy, meaning par-4 performance will be key (as it often is). Both par 5's are over 590 yards, so routine birdies will not be the case on those holes. Additionally, while there are seven par-4s that measure over 450 yards, there are also plenty of shorter ones that should allow for scoring. Expect a similar story to last year, when both Justin Thomas and Will Zalatoris finished top 3 in par-4 efficiency.
Oak Hill is in the Northeastern United States and the PGA has played numerous majors and FedEx Cup playoff events in this region over the last decade. Performance at places like Shinnecock Hills, Winged Foot, Beth Page Black, and Liberty National are all good comparisons. Golfers who have performed well at those courses could see their games translate, making them interesting DFS plays.
Key Stats: Strokes Gained Approach / Strokes Gained Tee to Green / Par-4 efficiency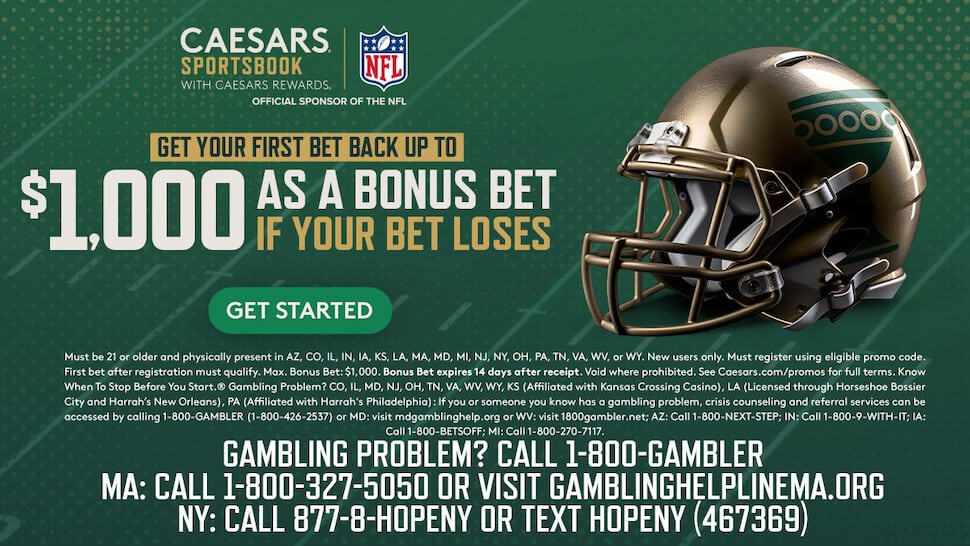 2023 PGA Championship Recent Form Watch
Top Strokes Gained Approach (last 24 rounds)
Jon Rahm
Tony Finau
Collin Morikawa
Wyndham Clark
Scottie Scheffler
Par 4 efficiency (Last 50 Rounds)
Jason Day
Jon Rahm
Scottie Scheffler
Tony Finau
Xander Schauffele
Top Strokes Gained Tee to Green (Last 50 rounds)
Scottie Scheffler
Rory McIlroy
Tony Finau
Xander Schauffele
Jon Rahm
2023 PGA Championship Weather Forecast
Thursday morning: 50-55 F, winds 5-9 mph/0% chance of precipitation
Thursday afternoon: 60-62 F, winds 5-9 mph/0% chance of precipitation
Friday morning: 60-65 F, winds 12-15 mph/10-20% chance of precipitation
Friday afternoon: 70-75 F, winds 12-18 mph/30% chance of precipitation
The weather this week looks like it will be unseasonably cold which will almost certainly make an already long and tough golf course play even tougher (and longer). Highs on the first day are only set to reach around 60 F to 65 F and lows in the morning could be as bad as 50 F. The second day is warmer but may play far tougher, as winds are expected to reach 12 to 15 mph throughout the day and Windfinder has gusts approaching 20 mph or worse. The Thursday afternoon wave/Friday morning wave looks slightly more ideal as those players would avoid the morning cold Thursday and the heavier winds on Friday.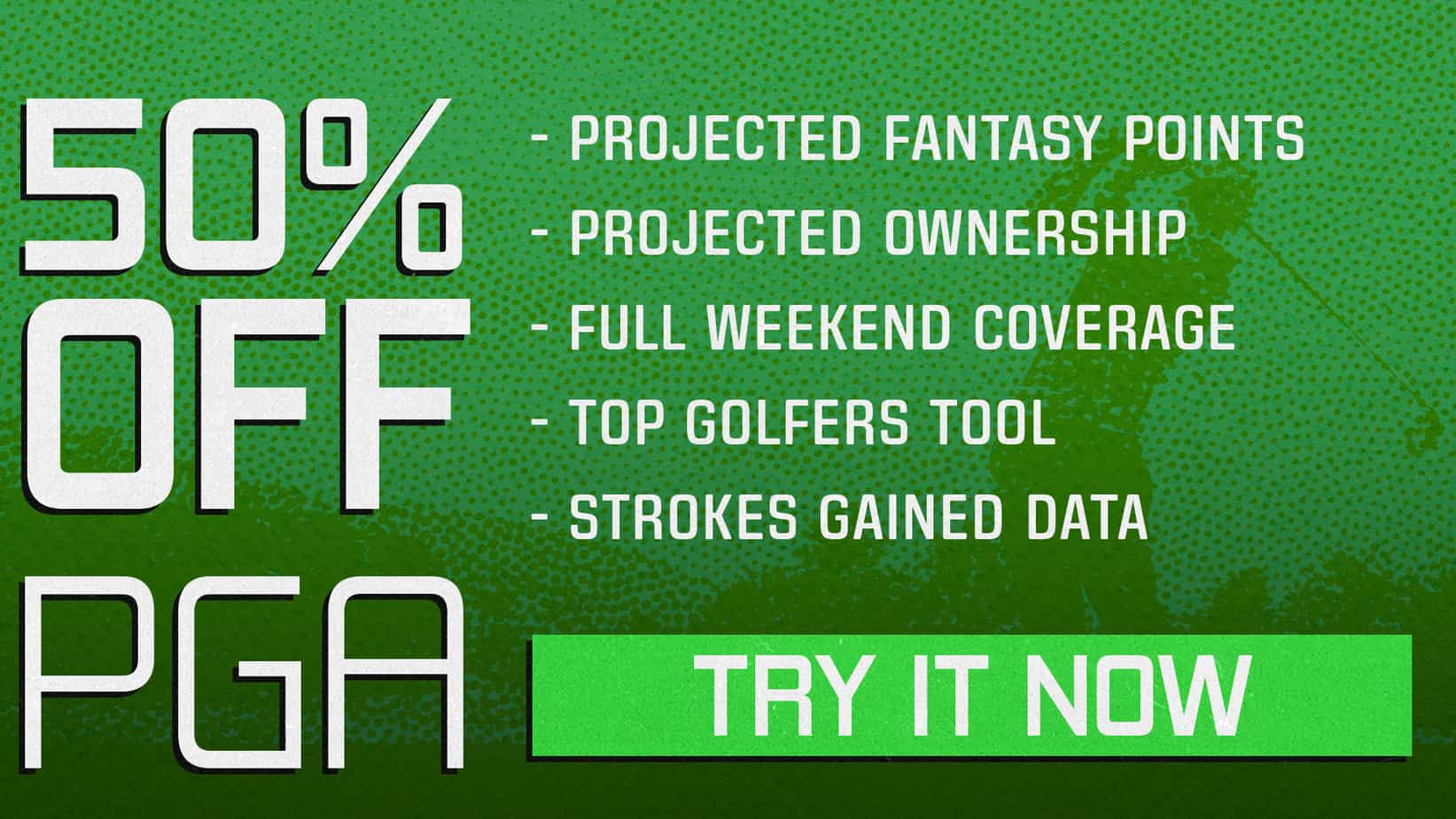 2023 PGA Championship DFS Picks and Early Betting Targets
Xander Schauffele | BetMGM Outright
Schauffele has grabbed wins against elite fields on numerous occasions over his career but never closed the door at a major championship — despite having an incredible nine top-10 finishes in the big events to his name. He can change all that this week at the PGA, at a venue that looks well suited to his skillset. Oak Hill is a Donald Ross-designed course, the same man who designed East Lake, the sight of one of Schauffele's biggest wins the 2017 Tour Championship, and Aronimink Golf Club where Schauffele finished third in 2018 at the BMW. Schauffele's also had a ton of success in the Northeast United States as well, posting a sixth at Shinnecock Hills at the 2018 US Open and a fifth at Winged Foot for the 2020 US Open. On the stat sheet, he looks like a man possessed since the Players. Schauffele grabbed a share of 10th at the Masters and then followed up with fourth and second place finishes at the RBC and Wells Fargo, gaining over 10 strokes tee to green in both events. He looks ready to push for the win this week and makes sense as an early-week target for betting cards at +2000 or greater.
Tommy Fleetwood | BetMGM Outright
Fleetwood has been great since the Florida swing started. He followed a 27th at THE PLAYERS, where he gained over five strokes on approach, with a top-5 at the Valspar, where he had a legitimate shot to win on Sunday if not for a bad break late in his round on a par 5. A couple of slower starts were followed up by a fifth at the Wells Fargo on a Championship caliber golf course where he gained strokes across the board and had his best week from a tee to green perspective of 2023. Fleetwood not only looks in form, but he is also someone to trust in majors as well. He has five career top-5 finishes in majors, including two last season (one of which was at this event). Fleetwood's also shown great form in the Northeastern United States, finishing second at Shinnecock Hills (New York) at the 2018 US Open. Despite the great form, he is still available at 50-1 or better in the outright market and makes for a terrific 20/10/5 ladder bet in the placing department.
Legal gambling age is 21+ and in most states. Gambling Problem? Call or text 1-800-GAMBLER